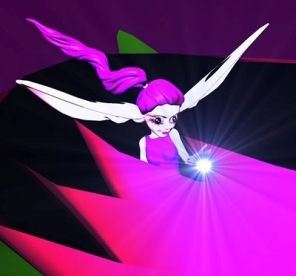 Good Stuff About Investing
Where to find the good stuff about investing
(For those who'd like to recall those times long gone when nobody knew anything about online services. Just read these lines about ways to invest online in 1993 and smile).
Everywhere you turn these days, you hear how much information is available online. There's a lot out there but is it any good? We took a hard look at the offerings of the three major online services – Compuserve, Prodigy, and America Online – and the Internet in several areas of keen interest – investing, health, shopping, and children. Here are our findings:
Investing
Don't fire your stockbroker just yet. Online investing services can't replace the expertise of a professional investor, but they can help teach you how to manage and invest your money effectively. You can bank, track stocks and mutual funds, research companies, keep up on insider industry gossip, and even trade online. American Online's offerings come standard with a paid subscription to the service; they are also the most basic. CompuServe provides the most comprehensive investment services, but some are "extended services" (there is an extra-charge for using them). Prodigy, the close runner-up, also offers basic and pay-to-use services.
America Online
Stock Information: StockLink (click on Quotes & Portfolios in the Personal Finance menu) provides the current or closing price, the change during the day, the day's low and open, yesterday's close, volume, 52-week high and low, and the price-to-earnings ratio. Just enter the stocks symbol, and the entire quote pops up (if you don't know the symbol, you can click on a button that says "Lookup Symbol" to get it.) By clicking on the Hoover's Company profiles button, for example, you can get more information about the company. If you want to track a stock that you own, or one that you're just interested in following, StockLink lets you add it to your electronic portfolio. A certified financial planner and investment advisers oversee several financial advice forums for amateurs.
Mutual funds information: The Morningstar Mutual Fund Analysis lets you research over 4,000 funds. You also can pull up Morningstar's Top 25 Overall Mutual Funds to help you pick one that is right for you.
Online trading: Click on the TradePlus Gateway icon, and you're zipped to the real-world trading arena. TradePlus Gataway connects you to E*Trade, one of the oldest computerized stock trading services in the country. Once on E*Trade, you have access to the New York Stock Exchange (NYSE). NASDAQ's national and over the counter (OTC) markets, and other regional exchanges.
Market news: Located in the Market News & Indicators section, "Market Briefs" gives you an overview of the day's markets, including the NYSE Composite Index and the Dow Jones Industrial averages.
Business news: AOL's Financial Newsstand offers business news from the Chicago Tribune, New York Times, Worth magazine, Investor's Business Daily, Business Week, and more.
Compuserve
Stock information: As with AOL's Stocklink, features like Issues/Symbol Lookup, Select Quotes, and Basic Quotes enable you to look up company symbols, bonds, and securities. You also can set up a sample portfolio to track stocks.
Mutual Funds information: The Fund Watch Online service tracks the performance of mutual funds and is managed by the editors of Money Magazine. You can follow over 1,900 mutual funds, searching for information by name or symbol. You also can specify your criteria, and the service will track down appropriate funds.
Investment analysis: CompuServe's Investment analysis feature provides you with information on more than 10,000 companies.
Market Quotes/Highlights: This service offers Current Market Snapshot (a look at the day's Dow Jones Industrials, Standard & Poor's 500 Index, NASDAQ Composite, London Gold Fix, and the rate of the dollar against the yen, Deutsche mark, and pound); Historica Stock/Fund Pricing (daily, weekly, or monthly prices on securities listed for the past 12 years); Highlights-Previous Day (from NYSE, AE, and OTV markets); and Commodity Markets (access to several databases that provide historical information on commodities performance).
Online investing: E*Trade Securities, Quick & Reilly, and Spear Rees & Company are discount brokerage firms available through CompuServe, whose fees are lower online than off-line. Some of them will allow you to do your own trading.
Business News: Business Database Plus, available for about $15 per hour, plus $1.50 per article retrieved, is a database that includes the full-text articles from over 500 business and trade publications.
Investment advice: CompuServe's Financial Forums are a good place to ask a question. These discussion groups have members both novice and expert in finance and investing.
Financial software: You can download free software from the Financial Software Library, whose holdings range from mortgage calculators to a variety of record-keeping packages.
Prodigy
Stock and mutual fund information: Quote Track lets you create and track your own portfolio. You can create multiple tracks, each with up to 50 securities. The Company News feature, which is linked to Quote Track, gives you current business news, and Company Reports provide profile information. In addition to Quote track, Prodigy also offers Trade Line, managed by Investment Dealer's Digest, which includes historical trading information over a five-year period.
Investment advice: For high-level analysis (and $14.95 a month), check with Strategic Investor, a service managed by Market Guide. Wall Street Edge ($19.95 a month) offers the combined wisdom of several hundred insider newsletters, magazines, and research organizations.
­See also:
iGotOffer.com: the best place to sell, trade in used iPhone online. Top cash guaranteed. Free quote and free shipping. BBB A+ rated business.
<!-comments-button-->