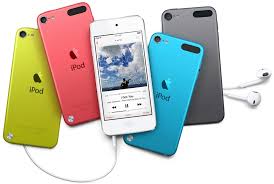 Set Up FaceTime for iPod Touch
Set Up FaceTime for iPod Touch: Making and receiving video calls with Apple's FaceTime technology is simple. Apple has engineered a solution that allows you to make video calls over Wi-Fi to an iPad 2 or later, iPhone 4, iPod touch (4th generation or later), or a Mac running Mountain Lion and newer operating systems.
FaceTime can use the cameras in either portrait or landscape orientation with either the front or back camera. The front camera has the correct field of view and focal length to focus on your face at arm's length. You can switch to the back camera to show what's happening around you.
To use FaceTime on an iPod touch, you need to be connected to Wi-Fi. The person you're calling also needs to be connected to the Internet over Wi-Fi or have cellular data, and using a device that can run FaceTime. You also need to sign into FaceTime through the FaceTime app and using an Apple ID. Once you've signed in, you will not need to do it again for every call.
Since all iPhones have phone numbers associated with them, making video calls from phone to phone is simple. But The iPod touch, however, doesn't have a phone number attached to it, so you must create a FaceTime account in order to place FaceTime calls.
To begin setting up FaceTime on a 4th generation iPod touch, tap the FaceTime icon in the top left corner of the iPod touch's home screen.
On the next screen, click the Get Started button. Next, sign into or create your iTunes Account/Apple ID. All the fields on this form are easy to understand. You also have the option to receive marketing emails from Apple.
Create FaceTime Address – In order for your iPod touch to be able to receive FaceTime calls, you have to create a FaceTime address, using your email address. By default, FaceTime will use the address associated with your iTunes account. If you want to use another email address, enter it here.
Now, you're ready to start using FaceTime. If you've got contacts synced to your iPod touch, they'll appear in this area. You can add new FaceTime contacts by tapping the plus button at the top right. Now you have successfully set up FaceTime.
Keep in mind that in order for FaceTime to work, you'll need to be connected to a Wi-Fi network and calling someone using a FaceTime-enabled device.
To use FaceTime on the iPod touch, tap on the FaceTime app to launch it, scroll through your contacts to find the person you want to call, tap the name of that person or their phone number if they have a FaceTime-enabled iPhone. If this person has an iPod touch, iPad, or Mac, tap on the email address associated with their FaceTime account to initiate the call.
More information about Apple products you can find on iGotOffer.com
<!-comments-button-->