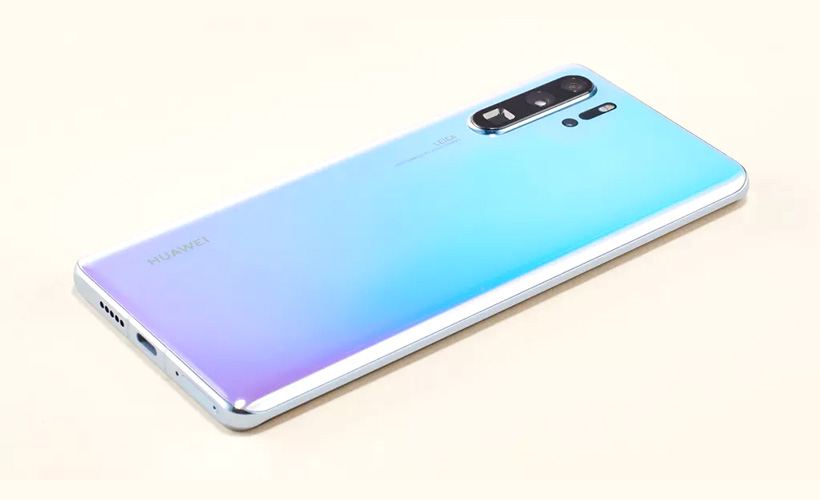 Huawei Smartphone: Picking and Choosing
Now that is one question which promises to become an eternal one (unless iPhones will ever disappear from our daily life, which is – to rephrase a new meme – highly unlikely). And it goes like this: "Are (please enter a brand of your choosing here) better than iPhones?" This time we have been asked this question about Huawei smartphones. And, as usual, the answer is complicated and very much depends on your point of view and particular needs. So here goes…
In terms of value for money, perhaps surprisingly for many (but not for those who know that Apple, with all due respect, is known for their high prices as well as for their quality and style), you actually might go for Huawei. Because, for example, in UK their P30 Pro is £400 cheaper that the iPhone XS Max, while boasting the same 512GB of storage, one more camera, more powerful CPU (8 cores as opposed to 6), twice as much RAM (8GB), much higher zoom level (5x, whereas iPhone only has 2x), notably more megapixels in its camera (it reaches 40 of them, and XS-Max camera can't go past 12) and mightier battery (4200mAh as opposed to 3174mAh). There is only one spec in the iPhone's model which outdoes the Huawei's rival… but it just happens to be the screen: while P30 Pro will offer you 6.47″ OLED with 1080×2340 resolution, Xs-Max sports 6.5″ one with the impressive 1242×2688. And in any smartphone, screen is, to put it mildly, an important factor, isn't it? Yet still, as far as overall score goes, Huawei wins at the moment. Even though at that level of specs (which allow for lightning speed and very smooth work anyway) it all is close to semantics now.
On the other hand, for the game buffs, it might not be not such a clean-cut decision, because on Huawei phones, there is the 30 FPS limit on some games – half as much as iPhones offer for nearly any game in town. Plus, there's the aforementioned style to consider: there's no denying that iOS still looks better than the competition and build quality of iPhones also surpasses Huawei's frames a little. There's also something to be said for virtually complete lack of bugs in Apple applications and arguably the strongest support it provides. And also, at least one of the above-listed specs – to wit, the battery life – might not always be what it looks like. We heard a complaint or to regarding the longevity of Huawei phones' batteries, and we are yet to read any gripe towards Iphones in that respect, despite the official battery capacity advantage of Huawei's devices. Also, those two cameras of XS-Max are reported by many to offer much superior video capturing.
But then, if you want to have the most cutting-edge tech first, Huawei could be more of your thing, for normally it takes Apple longer to include modern developments into their products. And many of our readers point out much easier customization and faster multitasking on Huawei than iPhones allow for.
But then again, if you are especially concerned about privacy, with US laws-adhering Apple you can be sure that your data won't be unduly shared with government organizations (and you can hardly rely on it not being shared like that in the other case). Besides, Google Play services are now also unavailable on Chinese phones (even though it may yet change, but there's no telling when it will happen, plus there's a good chance it's going to be a pretty long wait).
Another point towards the score of Apple is the degree to which its hardware is intertwined with its software. Huawei's devices are very convenient to use, no question about this, but so far, you'll be hard pressed to find any other smartphone maker which attunes its platforms to its gadgets as seamlessly as Apple does. Whatever you say about iPhones, they are a very definition of the phones working in concert with their OS and apps.
However, if the factor of variety is important to you, then Huawei gets one back on that front. It's not as if at Apple they don't give their customers a choice: they do, fair and square. It's just that the choice offered by Huawei is notably wider, as far as both prices (yes, again) and sizes are concerned.
Still, the Apple crowd could counter this with the tricky question of their: yes, well, but for how long all this variety will last? And they would have some point, because iPhones are known to work longer than many other smartphones (some say, even too long in some cases, because when the time comes for a new shiny toy, it becomes a shame to get rid of the previous one). And, now while we're at it, it also means that for what iPhones lose in this competition in terms of price, they somewhat make up for in terms of resaleability. Simply put, you can get a higher price for your old XS-Max than for your old P30.
So, as you see, it's all down to preferences, as usual. Pick what's important for you and choose wisely. (And we haven't even started on the amount of models and categories currently available from both makers). Ah well. It looks like the time of simple and quick decisions in terms of choosing smartphones still remains in the realms of fantasy.
******
If you're a betting type or still monitoring this never-ending "Apple vs the world" contest – first and foremost, the rest of the field battling their iPhones, of course – go there and read. It's an interesting and rather involved point-by-point comparison for our money, and, instead of taking sides, it takes various angles into account.
Links
Huawei P30 Pro Review: Optical Excellence! [Video]
Video uploaded by Marques Brownlee on April 24, 2019

<!-comments-button-->