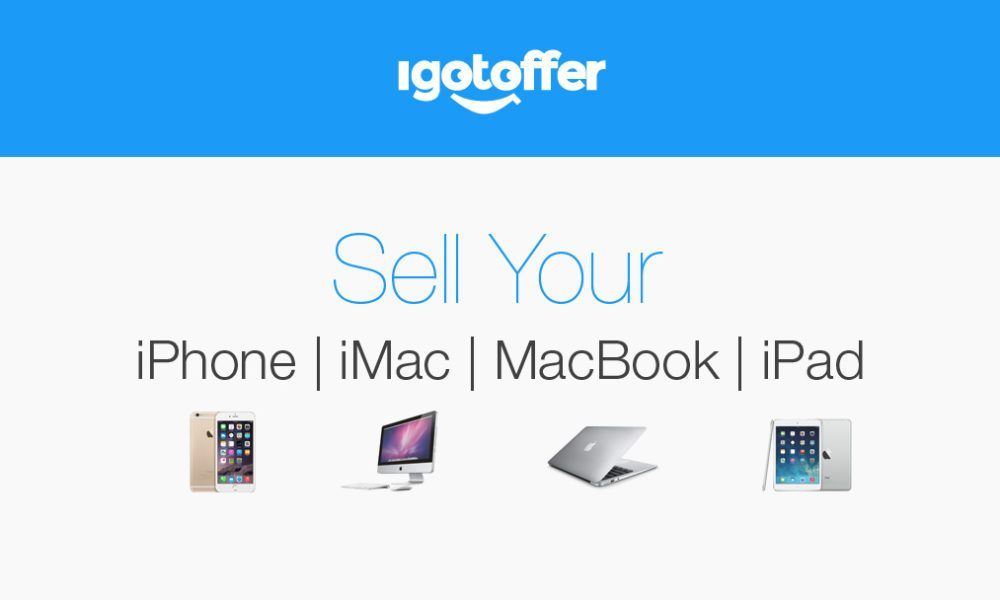 iGotOffer Review: 5-Star Customer Rating and BBB A+ Rated Business
iGotOffer.com is an online place which facilitate people to sell their used electronic devices online for cash.
Did you know that you can sell online your Apple products, such as iPhone, iPod, iPad, Mac computers? No need to stick them in a corner or throw them away. Be part of the re-use and recycling solution. Help minimize electronic waste, and get cash from iGotOffer!
We have a fair and transparent system of evaluating the devices. It's based on our in depth industry analysis. We also offer the best possible rates that you can get in virtual as well local markets. Our goal is to make iGotoffer.com the best place to get paid for old Apple products and other devices.
We are offering competitive prices. We offer as well free shipping from anywhere in United State. Your feedback is very important for us. We would appreciate if you cold leave your comments and suggestions.
Selling your Apple devices to iGotOffer could not be easier or safer. iGotOffer is a registered and licensed New York business. We have a 5-star customer rating and an "A" grade BBB customer service rating.
We buy used iPhone, iPad, MacBook's. The whole process is pretty simple. You sign up. Then you just answer few simple questions. These answers help us to estimate the value of the item. The address to ship your device is provided after you've filled in the form. We review your shipped items at our in house labs. After the process is done, we let you know the results. Then we move to next stage. You choose mode of payment. In fact we offer check, Amazon gift card. Of course we can transfer your money via the famous PayPal. It can take up to 7-10 days to receive the payment from us.
We igotoffer.com buys used iPhones, iPads and other products of Apple. Our deals are transparent. Customers can instantly see how much they are going to be paid. Unlike other companies, iGorOffer provides fully insured shipping labels. Even if shipping package is lost, you are safe. New York City approved iGotOffer by issuing second hand dealer license.
You just open the page and choose your products. Next, you discuss with your spouse, girlfriend or kids. Then you select with the sureness of correct decision. You made a mistake? No problem, we'll help you to amend it. So this iGotOffer review is meant to be helpful. Chose us if you decide to trade in your electronic device for cash.
­See also:
Apple Encyclopedia: all information about products, electronic devices, operating systems and apps from iGotOffer.com experts.
iGotOffer.com: the best place to sell your used electronic gadget online. Top cash guaranteed. Free quote and free shipping. BBB A+ rated business.
<!-comments-button-->