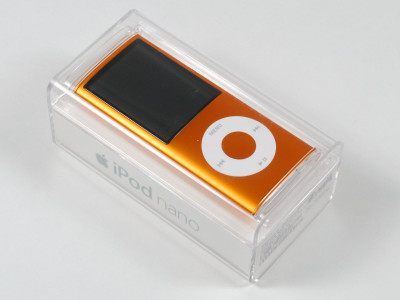 The Complete History of Apple's iPod
The iPod was first released in October 2001, by Apple Inc. It serves as a portable; digital media player and multi-purpose pocket computer, and can also be used as an external data storage device.
iTunes and third-party software can be used to transfer data, such as music, videos, photos, e-mail settings, and more to a computer supporting these features.
The iPod line came from Apple's digital hub, when the electronic giant decided to join the market of personal portable music players. Apple's hardware engineering chief Jon Rubinstein assembled a team of engineers to design the iPod, but Apple did not develop the iPod software entirely in-house. It also used PortalPlayer's reference platform for their first iPod.
The name iPod was proposed by Vinnie Chieco. The name recalls the famous phrase used in 2001 in a Space Odyssey movie: "Open the pod bay door, Hal!". Originally, the phrase refers to the EVA Pods of the Discovery One spaceship. The current iPod models come in several color schemes.
The iPod line uses many accessories. Many of them are made by Apple, but a large number of accessories are produced by third party companies. Some accessories add extra features, such as sound recorders, wired remote controls, FM radio tuners, and audio/visual cables for TV connections. Some of them offer unique features like the Nike+iPod pedometer and the iPod Camera Connector.
The iPod line can play various audio file formats including MP3, AAC/M4A, Protected AAC, AIFF, WAV, Audible audiobook, Apple Lossless and more. It can display JPEG, BMP, GIF, TIFF, and PNG image file formats. Fifth and sixth generation iPod Classics, as well as third generation iPod Nanos, can play MPEG-4 (H.264/MPEG-4 AVC) and QuickTime video formats (with some restrictions).
Note that the iPod cannot play music files from competing music stores that use rival-DRM technologies like Microsoft's protected WMA or RealNetworks' Helix DRM.
Video games, they are playable on various versions of the iPod. Third parties like Sega, Square Enix, Namco, Electronic Arts, Hudson Soft all produce games that are iPod compatible. The games are in the form of .ipg files.
The iPod line includes the following models: iPod classic, iPod mini, iPod nano and iPod shuffle. Each of the models has various generations, which are upgraded models from the previous versions.
­See also:
iGotOffer Encyclopedia: all information about Apple products, electronic devices, operating systems and apps.
iGotOffer.com: the best place to sell used iPod online for the top cash. Free quote and free shipping. BBB A+ rated business.
<!-comments-button-->