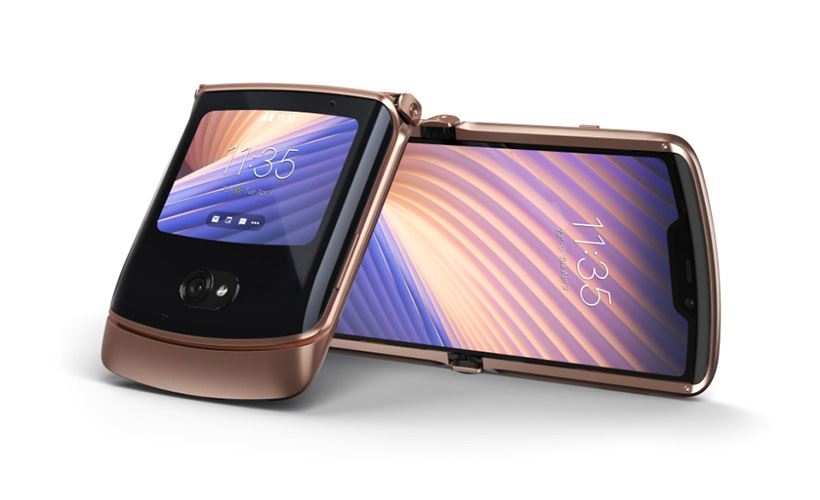 New Foldable RAZR by Motorola: Price Drops, Specs Improve
Normally, a new release of an existing model is not much of a news. And in this case, it's not even a second but a third arrival of a product – namely, the famous foldable Razr by Motorola – to the market.
However, as usual, the devil is where he always resides. Yes, these pesky details yet again. But seriously, they are important enough to be worth reporting about. Because this seemingly old Razr is in fact new in more than one significant respect.
Firstly, there is the factor which will hardly get negligible in the foreseeable future, no matter how often we'll hear the "worth every penny" mantra: yes, the price. Against the trend, and as opposed to the competition, Motorola actually dropped the cost of the reappearing model. $50 may not seem much, but it can't be called a pittance, either, especially in relation to a new and updated product. Samsung, for example, upped the price of its new foldable much more.
Secondly, there is the fact that for this lower sum we are now actually offered more. This Razr is a better-looking, better-equipped and better-specced phone, while being sturdier, too (and no wonder, considering the combination of aluminium and glass that went into it). With the improvements made to its Zero Gap hinging, it now folds and unfolds soundlessly (and one-hand opening is now almost a breeze). The design became more sensible, with vital buttons, such as "power" and "volume" being spread between the phone's sides. This Razr is also coated for the protection from water, on the inside and outside alike (not quite the water resistance some other models boast, but still). The electronic SIM, now supporting the physical one, is also a plus, and the maker (at last) threw the NFC in for good measure, too.
Thirdly, there are those all-important camera improvements. The main camera spec shot up to 48 megapixels and now sports noise reduction and brightening capabilities, thanks to binning of the pixels. Flight-time sensor is also a welcome addition. The camera for selfies has also been modernized: its sensor now sports 20 megapixels.
Then, this model comes with the mightier 10th version of Android for software, which allows for immensely more features and options than the previous versions did. (Among other things, it powers the exterior preview screen, which lights up on the folded phone when you gesture over it or tap the "Power" in order to quickly find out what's going on the main display. This option is truthfully named Quick View and lets you browse this small screen like some miniature version of the main one: there are several vital apps and one nifty game at your disposal).
Besides, we were very glad to hear that this Razr version finally is not locked to a single network (that being Verizon): you now can choose the version which is also compatible to AT&T and T-Mobile.
And lastly – and, as usual, not leastly – there are much more impressive specs, from the gaming version of Snapdragon 765 processor, to 8GB of memory, to 256GB of storage, to turbo-charging 2,800-mAh battery (even though some competing models offer more punch, it's still good to know). The 5G these days goes without saying, but, just in case, we'll mention it as well.
So, overall, while the Razr in question might not be a perfection, but, in our opinion, it's a good call by Motorola and certainly deserves a look or two.
Links
Motorola RAZR 5G Unboxing. The Newest Folding Phone [Video]
Video uploaded by Unbox Therapy on September 9, 2020

<!-comments-button-->