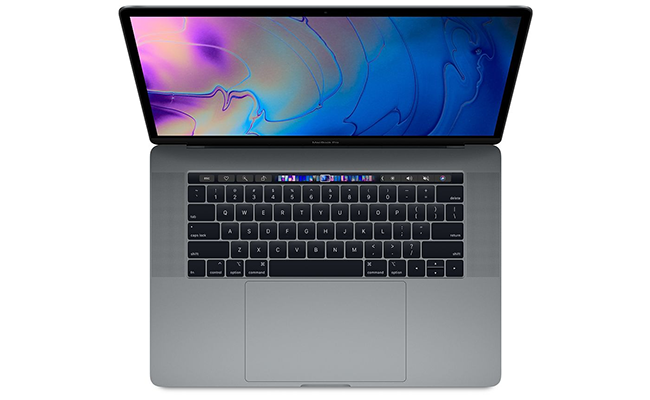 Updated MacBook Pro 2019 Features Soldered SSD
As you already know, Apple updated the 13.3-inch MacBook Pro 2019 earlier this July. The laptop now features an 8th-generation quad-core Intel processor with 1.4GHz clock speed, a 128GB SSD, 8GB of RAM (basic configuration), an Apple T2 Security chip, a Touch ID biometric sensor and a Touch Bar. However, the 13.3-inch MacBook Pro casing remains. The question is: how did Apple manage to squeeze in all this new hardware? iFixIt.com gave us an answer, and a rather disappointing one.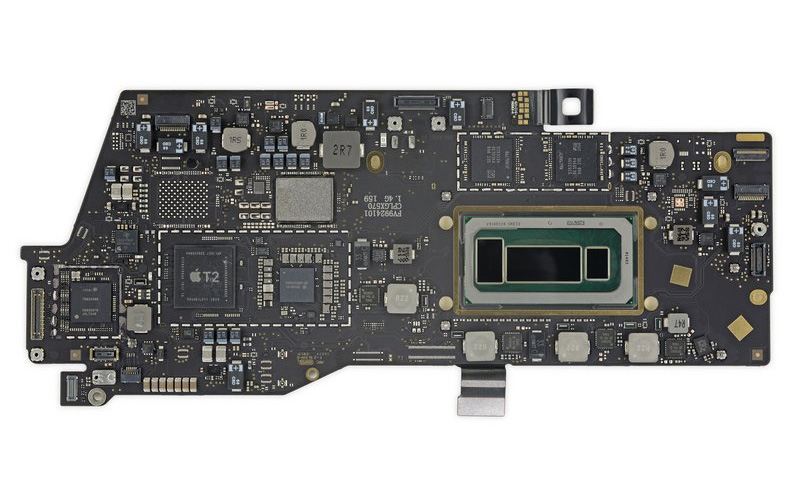 It's a shame that the Extension Charm doesn't work for muggles. So Apple started with shortening the heat pipe to make some room for the Touch ID sensor and the Touch Bar. While a fingerprint identification can be useful, the Touch Bar has never come any closer to trackpad or Magic Mouse in comfort. If you use your Mac for image or video processing, you should keep in mind that your CPU will likely work at it's full load. Now, the new Intel chip nominal TDP is 15W, which means that the cooling system has to decrease the chip's temperature by around 7F every hour. This is true for normal workload, when you run non-consuming applications like Mail, Safari or Finder. Whenever you switch to photo editors or run several apps simultaneously, the TDP increases greatly. Sometimes it can even double. So the crippled cooling system of your updated MacPro will have to cope with the dissipation of 14F. In other words, your laptop will need a well conditioned room really bad.
The speaker is axed too. It became smaller, so the sound quality will inevitably suffer. On the other hand, the updated 13.3-inch MacBook Pro is not positioned like an entertainment product. If you do like to listen to music on your Mac, you'll be glad to find the modular headphone jack. You can easily replace a jack, a microphone and the Touch ID connector without removing an expensive logic board. However, these are the only parts you can ever replace on your updated 13.3-inch MacBook Pro (2019) because the SSD is soldered!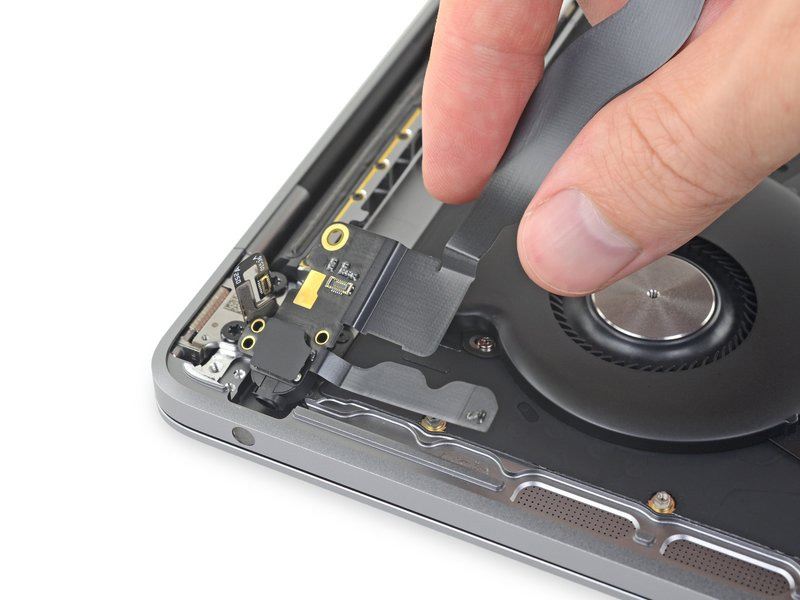 If you buy the entry-level configuration with 128GB of internal storage, you'll stick to it forever. I shudder to think what will happen if the SSD fails. Only eight months ago, dear readers, Apple discovered a problem with SSDs used in non-Touch Bar 13-inch MacBook Pro with 128GB and 256GB aboard. Naturally, the storage failure led to data loss. The problem was so serious that Apple launched a free service program to address it. The laptops in question were sold in the years between June 2017 and June 2018. but there's no indication that Apple uses other solid drives in its updated 13.3-inch MacBooks Pro. We also remind you that Apple didn't replace the fault drives but "serviced" them, whatever that could mean in the company's language. Now you've got a potentially defective SSD that cannot be replaced physically. The price cutdown now looks less enticing, doesn't it?
Don't forget the butterfly keyboard problem either. Instead, Apple included the updated models in Apple's Keyboard Service Program by default. So, you are basically paying one thousand dollars for a laptop that is prone to overheating due to the emaciated cooling system, that features a soldered SSD with some serious problems in the past and that has the worst laptop keyboard ever. I don't mention a T2 security chip here either. You must know already that Apple laptops cannot be repaired anywhere but in Apple authorized repair shops. In my humble opinion, the updated 13.3-inch MacBook Pro just isn't worth buying.
Links
13″ MacBook Pro Mid 2019 (2x Thunderbolt) Teardown [Video]
Video uploaded by iFixit Video on July 12, 2019

<!-comments-button-->