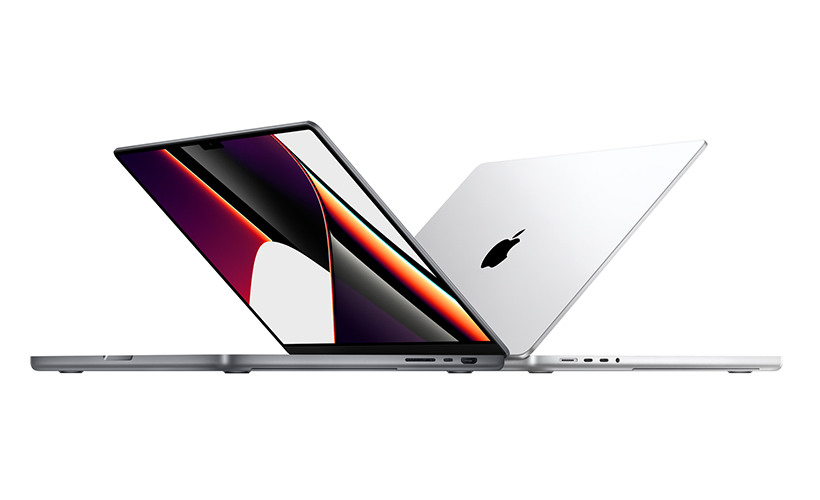 Just one step closer to perfection… but a really big one: what you'll find in the new MacBook Pro version
Yes, yes, we can already hear it from every whiner and grouch in every corner of the globe, let alone the country itself. "Oh no, yet another slightly tweaked variety of yet another well-known product to milk us for more of our hard-earned bucks, how very Apple of them… Well, we're afraid that in this case we'll have to disappoint this lot badly. Or make them uncharacteristically happy, depending on what's more important to them: being right or actually having their money well spent (for a change, as they would likely add).
Because, regardless of whether the iPhones, iPads, and, most importantly for this particular occasion, MacBooks makers are fully guiltless on the aforesaid front, this new MacBook Pro of theirs is anything but "slightly tweaked". (And yes, it goes for both 14in and 16in monitor-equipped models). Plus, all those truly substantial changes can be rightly branded "the company's feedback", because they actually address quite a few issues raised by the users.
And the first of the said issues is, of course, this very screen size that we cited above. Even 14 inch is nothing to sneeze at, but with all 16 of them you can now have your last laugh at any Mac hater with their "display squeeze" jibes. That alone would be worth a serious look, but, thankfully, unlike in some past cases, it doesn't stop there. Far from it, in fact.
Because on top of the bigger monitors, this Mac notebook also gives you much wider connectivity – and, therefore, easier compatibility as well. Gone are the days when "Mac" meant "going an extra mile to set it up with anything non-Apple". This one is ready for both SD cards and HDMI cables, no adapters or additional chores needed. (And no additional screens for some). Which means, among other things, that the appeal of the product has been broadened as well: some less Mac-oriented buyers may look the MacBook way now that they can enjoy this brand's undeniable benefits at no previous inconveniences for themselves. All these treasures which were once available just to Apple domain denizens, knowing How To Handle It – the reliability, the safety of use, the rich visual experience – are now within the reach of any of you, whichever system or type of connector you are used to. And this particular improvement also single-handedly removes one of Apple's traditional shortcomings – to wit, its much-complained-about shortage of storage – in the process. Thank whatever powers that be, the company has now evidently recognized it as an actual downside and reversed the trend of lessening the amount of connectors. With the SD slot we mentioned above, this MacBook Pro's available space is anything but limited: it has become impressively and easily expandable instead.
Also, this is the first in a long line of MacBooks where you won't have to deal with the much-vilified Touch Bar. Yes, the prayers (or rather angry screams) of the Apple crowd have finally been answered, and it brought about that very increase in freedom and ease of use the MacBook fans always insisted it would.
And last and foremost (yes, we still abide by our golden rule of saving the best stuff for our grand finales), there is something there has also been a change crucial for any computer, brand or type notwithstanding. What we personally consider this particular MacBook's coup de grace, its main aspect, basically making most of the above possible, is its new-generation CPU, the heavily upgraded version of the Apple's native M1 chip (Pro or Max, depending on your model of choice), packing so much power that all the new bells and whistles work as smoothly as if they have always been there, without a slightest pause or glitch. In other words, this Mac is as sleek on the inside as it is in the looks department (which is not a mean feat in itself, because the thing's design, while keeping the accustomed overall look is, also gains noticeably in elegance: the streamlining tendency continues, and we can only applaud this fact). You will be hard-pressed to give this device a pause, no matter how much data you'll throw at it – and in which way either. Even the previous chip, quite powerful in itself, rather pales in comparison.
Mind you, there is one more improvement about this Apple offering we feel obliged to note because it will certainly bring joy to many a loyal MacBook user: the latest MacBook Pro sports the MagSafe connection option which makes the charging process a breeze. But the key word here is "again". We cannot in good conscience hail it as an addition when it is essentially a restoration. But still, it's nice to know that Apple have come to their collective senses, and this connector is now back with us. Besides, it too looks and works better than before… As do so many other things about this particular MacBook. And that is what really matters, when it comes down to it, is it not?
Links
M1 Max MacBook Pro Review: Truly Next Level! [Video]
Video uploaded by Marques Brownlee on November 4, 2021

<!-comments-button-->