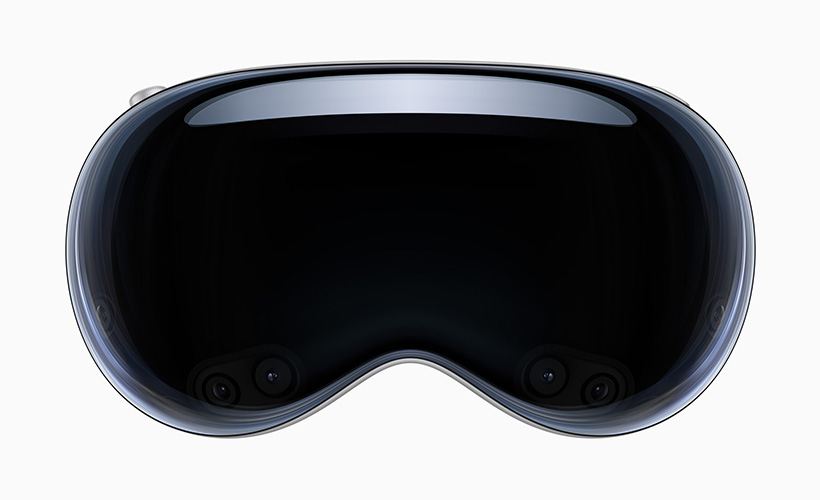 The Apple's Vision Pro VR Headset
The Vision Pro VR headset is Apple's first mixed reality device that combines augmented reality and virtual reality. It was announced at WWDC 2023 and is expected to launch in early 2024 for $3,500. According to the web results, some of the features of the Vision Pro VR headset are:
A sleek design with a digital crown that lets you adjust the level of immersion and a front-facing screen that shows your eyes to others.
A high-resolution display with a wide field of view and eye tracking technology that enables eye control and authentication.
A powerful processor that runs visionOS, a new platform for mixed reality apps and experiences.
Support for hand gestures and voice commands as well as a wireless gamepad for input.
Apple unveiled the new Vision Pro headset at WWDC 2023 – it's a gadget that will use augmented and virtual reality to blend the real world with virtual elements for entertainment and productivity when it launches "early next year."
While the Apple Vision Pro looks like a set of magic ski goggles, it's actually a computing platform that might eventually take over a lot of what we do today on smartphones, tablets, and computers. That's because Apple made augmented reality — rather than virtual reality — the core of the product.
Vision Pro Key Highlights :
Dual M2 and R1 chip setup
It uns on visionOS
Mixed reality headset
4K resolution per eye
No controllers, using hand tracking and voice inputs
Two-hour battery life
External battery pack
The price starts at $3,499.
Note that the Apple's Vision Pro VR Headset has been rumored for years and the reality matches up with many of the details that had been leaked before.
It comes with two chipsets. One is the M2 chip, the same that powers some of the MacBooks and Macs, and the other is R1, a new co-processor from Apple.
While the M2 handles the traditional apps and features, the R1 will deal with the mixed-reality and sensor elements that are the core of Vision Pro. According to Apple, this setup will help users be more productive.
Well, anyway, on June 5, 2023 Apple started something big. It's different from what the world expected. It's more expensive, it's more ambitious, and it has a much longer runway. Briefly, the Vision Pro VR headset is designed to be a premium device that offers a seamless transition between augmented reality and virtual reality. It is also meant to be less isolating than other VR headsets by allowing you to see and interact with other users.
Links
Apple Vision Pro Impressions! [Video]
Video uploaded by Marques Brownlee on June 6, 2023

<!-comments-button-->