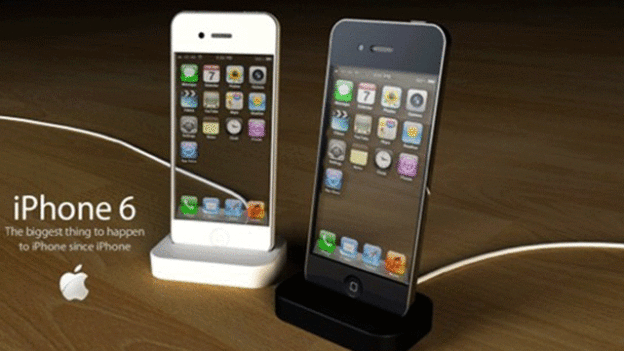 New iPhone 6, Specifications and Prices
We have some more important rumored specifications of the new and highly publicized iPhone 6 to be launched in September (see our previous blog igotoffer.com/blog/iphone-6-is-coming-in-2014 where we already shared some vital info.)
There will be two versions that will be available on the market. A 4.7-inch and 5.5-inch with a sapphire glass display; 2GHz+ processing power and a 1GB RAM. This is the same power sported by the iPhone 5 product line but less than the Samsung's Galaxy S5. The iPhone's camera will have optical image stabilization, but no upgrade on the 8 megapixels. The optical image stabilization (OIS) is designed to reduce any shakiness and improve the sharpness of images. This is often found in high-end DSLR lenses. The iPhone might be retaining its 8-megapixel camera rather than upgrading it to 12-16 megapixels, but image stabilization will improve the camera's capabilities.
Rumors about the iPhone's specs, price, and other details are continued to be heard. For example, they say that if you sell your old iPhone to upgrade it to the anticipated new Apple flagship phone you may have to buy the iOS handset. Wall Street Journal suggested that two types of handsets would be offered, both of which will have larger screens than the 4-inch iPhone 5. According to new patents filed by Apple, the new handset could be thinner than its predecessors and standard aluminum-framed handsets. Apple may use the LiquidMetal technology that it licensed in August 2010 and renewed this summer to bind a LiquidMetal bezel to a sapphire glass screen.
A sapphire glass screen is also a debated aspect of the iPhone 6. Smaller bezels and an expanded use of screen are expected to increase display size without making the iPhone itself much larger.
In regards to its 4.7-inch and 5.5-inch versions, the curved glass screens are supposed to detect different levels of pressure thanks to new sensors. Some experts claim the iPhone 6 could support a screen resolution of up to 1704×960.
Some gurus believe that Apple's newest phone will contain a faster A8 processor. It seems that Apple's A8 SoC will boost frequencies of 2GHz or more per core, an increase from the iPhone 5S' 1.3Ghz A7 SoC. However, the chipset will continue to use dual-core architecture. Certain sources claim that the iPhone 6 will feature a Qualcomm MDM9625 modem, which lacks support for the LTE Category 6, but is faster. If this rumor happens to be true, the iPhone 6 could reach data speeds of up to 150Mbps, (depending on the phone carrier of course) but will not be capable of reaching 300Mbps.
What about the battery life? According to Apple Daily, the larger iPhone will pack a powerful 2915 mAh battery, while the smaller version will sport a cell with the capacity between 1800 and 1900 mAh.
Rumors say that wireless charging for iPhone 6 may also be on the cards, as following a patent filed by Apple in 2012 for wireless charging protocols. Charging this device without wires is very much a possibility.
Other reports suggest that the iPhone 6 will come with Apple's biometric fingerprint scanner TouchID, and retina scanning technology could also become part-and-parcel of our future handsets.
Finally, it seems that the iPhone 6 is the first to feature an Apple logo which lights up when a user is sent notifications. Its secret weapon will be the new types of vibrations. This will allow app developers to vary levels of vibration depending on their handset activities. Details are thin on the ground surrounding the iPhone 6's rumored price, but we are expected to pay prices that will match the iPhone 5S.
See also:
Apple Encyclopedia: all information about products, electronic devices, operating systems and apps from iGotOffer.com experts.
iGotOffer.com: the best place to sell my used iPhone online. Top cash guaranteed. Free quote and free shipping. BBB A+ rated business.
<!-comments-button-->