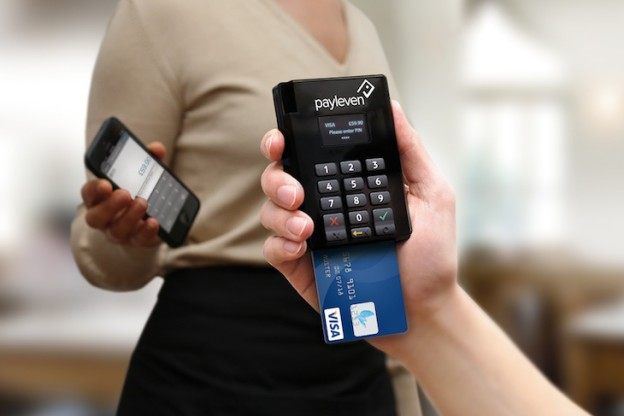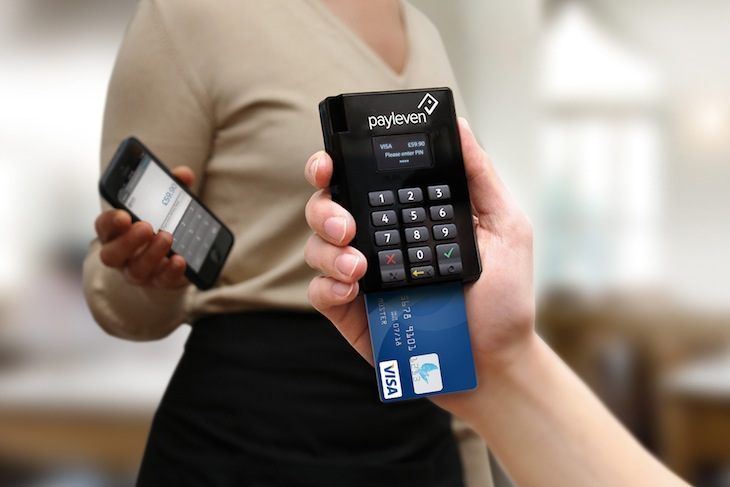 Payleven
Card reader and system of payment in online stores
Payleven Chip & PIN card reader connects to your iPhone, smartphone or tablet via Bluetooth. After the quick and easy set-up any user can accept card payments (both debit and credit) in their store or on-the-go. The whole process is very easy.
To use Payleven you should download the app on your smartphone or tablet. Next you pair it with the Chip & PIN card reader via Bluetooth to accept credit & debit cards. There aren't any contractual lock-in, transaction fees are as low as 1.50%, and there are no monthly costs. The selection of cards is also very good. The payment is secure, and no sensitive data is stored by the system. Besides, all the transmitted data is encrypted.
The reader seems to be very straight-forward. It is really easy to set up an account and if you do end up having questions, the online customer service is really good about providing any necessary help. Payleven has proven to be very reliable, and as mentioned the live customer support is very efficient. Payleven's chip and PIN card reader solution was the first company to introduce this technology in the UK market.
iOS, Android smartphones or tablets are all compatible with Payleven and can accept card payments. All a business has to do is register with Payleven online or over the phone and download the free app. Then the company will send them the card reader by mail. Once the owner receives the card reader, he or she will have to pair the card reader to their device. The process is easy and only takes a couple of minutes. Payleven's mPOS system works using Bluetooth technology. The wireless card reader connects to the device using Bluetooth and then it will connect to the internet. When a sale happens, Payleven's servers will complete the transaction.
The owner enters the amount on his device, inserts the card into the reader and asks the customer to enter the correct PIN number. The receipt can be sent via email or printed using a Bixolon thermal printer.
In addition, Payleven offers a full range of other options, such as the ability to enter pictures, prices and descriptions of products and services. It is also possible to set up a multi-account where each staff member has their own chip and PIN reader. In this case the reader will be linked to the same bank account. Customer receipts can be sent by email or printed by using a mobile printer. For merchants with larger operations, Payleven teams up with MICROS Kachng! to provide a more comprehensive and integrated Cloud-based EPOS system, which is available with a subscription purchase..
Payleven says Apple and iPhone has chosen to retail their card reader thanks to its "high security standards, market potential and availability in several European core markets".
See also:
Apple Encyclopedia: all information about products, electronic devices, operating systems and apps from iGotOffer experts.
iGotOffer.com: the best place to sell iPhone online. Top cash guaranteed. Free shipping. BBB A+ rated business.
<!-comments-button-->