MacBook Air 7,2 (13-Inch, Mid 2017) – Full Information, Specs
MacBook Air 7,2 (13-inch, Mid 2017) is designed entirely around SSD storage. This solution makes this model much lighter and more portable than traditional notebooks, it also provides faster access to data. This model is equipped with the fifth-generation Intel Core i5 and i7 processors with Intel HD Graphics 6000, and as Apple claims, "from editing photos to browsing the web, everything happens ultrafast". It also comes equipped with two USB 3 ports, so you can connect the latest USB 3 devices and all your USB 2 devices as well. With just a few connections, this notebook transforms from an ultraportable notebook to a complete workstation.

MacBook Air 7,2 (13-Inch, Mid 2017)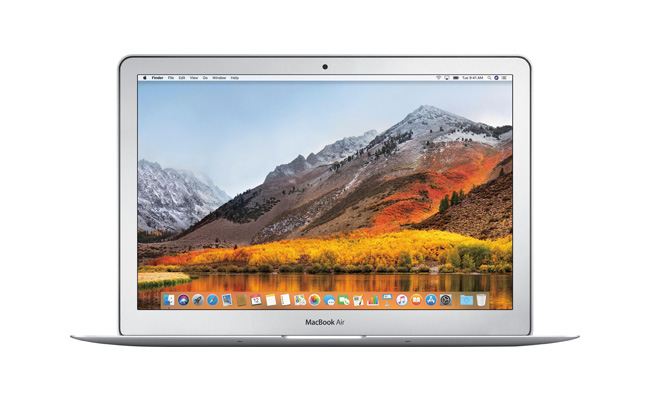 For its MacBook Air 7,2 (13-inch, Mid 2017) Apple updated the processor from 1.6GHz to 1.8GHz – not a massive improvement, but it helps the MacBook Air remain a great choice for an entry-level Mac laptop.The difference between the two MacBook Airs released in June 2017 is the storage capacity. The choice users get as standard is either 128GB or 256GB, but you the user can also double the maximum on-board storage to 512GB for additional price.
A 2.2GHz (i7-5650U processor) is an optional version made by the order (BTO for short) of this MacAir model. Note that otherwise this model is identical to MacBook Air (Late 2015) and that's why Apple uses 7,2 classification to define it (MacBook Air 7,2 (13-inch, Mid 2017).
Release Date
Released: June 6, 2017.
Discontinued: October 30, 2018.
Specifications
Processor: 1.8 GHz (i5-5350U) dual core Intel Core i5; 3 MB shared L3 cache. Optional 2.2 GHz (i7-5650U) dual-core Intel Core i7; 4 MB shared L3 cache.
Front Side Bus: Intel Direct Media Interface. 5.0 GT/s.
Memory: 8 GB of 1600 MHz LPDDR3 SDRAM.
Storage: 128GB PCIe-based SSD/256GB PCI-e based SSD. Optional 512 GB upgrade.
Display: 13.3-inch, native 1440 x 900 (16:10). Lower resolutions supported.
Graphics: Intel HD Graphics 6000 processor. Up to 1.5 GB LPDDR3 SDRAM shared from main memory.
Video Camera: FaceTime HD (720p).
Power connector: MagSafe 2.
OS: MacOs Sierra.
Connectivity: Internal 802.11ac a/b/g/n/ac compatible (AirPort, Broadcom BCM4360-based 867Mbit/s)Optional Apple USB Ethernet 100 Mbit Adapter Optional Apple Thunderbolt to Gigabit Ethernet Adapter. Optional Apple Thunderbolt to FireWire 800 adapter.
Peripheral connections: 2x USB 3.0. 1 x Thunderbolt 2 port.
Input: Keyboard, mouse, Multi-touch Trackpad.
Battery: Removable lithium-ion polymer. 54-watt-hour. Cycle count – 1000. Up to 12 hours between charges.
Color: Silver.
Weight: 2.96 lb.
Dimensions: 12.8 in wide × 8.94 in (22.7 cm) deep × 0.11 in to 0.68 in high.
Apple Model Numbers, Price
Model identifier:
Order number (Part number):
MQD32LL/A – 128GB SSD
MQD42LL/A – 256GB SSD
BTO/CTO – By the order version
Prices (subject to changes):
$1,099 – 128GB.
$1,199 – 256GB.
$1,499 – 512GB.
Models
MacBook Air 7,2 (13-inch, 2.2GHz Intel Core i7, Mid 2017)
MacBook Air 7,2 (13-inch, 1.8GHz Intel Core i5, Mid 2017)
MacBook Air 7,2 (13-inch, 1.8GHz Intel Core i5, Mid 2017)
Features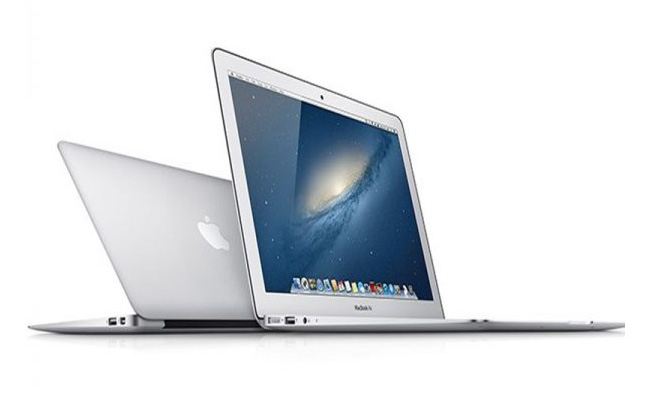 Battery life-time: MacBook Air 7,2 (13-Inch, Mid 2017) lasts up to 12 hours between charges, with up to 30 days of standby time. If the user puts the notebook to sleep for more than three hours, it enters standby mode to conserve battery life.
Dual mics: The dual microphones in MacBook Air 7,2 (13-Inch, Mid 2017) automatically reduce background noise from behind the notebook when you use FaceTime. When you use Dictation, the dual mics create an adaptive audio beam that adjusts to detect your voice instead of the noise around the user.
Multi-Touch trackpad: The Multi-Touch gestures in macOS make everything more intuitive and direct. The spacious Multi-Touch trackpad is designed for these gestures, whether it's a three-finger swipe to activate Mission Control or a four-finger pinch to see all the apps in Launchpad.
Backlit keyboard: the backlit keyboard fits a full‑size keyboard that makes typing as natural as it is comfortable, besides you can type with ease in even the dimmest light, as a built-in ambient light sensor detects changes in lighting conditions and adjusts the display and keyboard brightness automatically.
Miscellanea
macOS Sierra introduces Siri to Mac. So this Mac works with your iPhone and other Apple devices. macOS also comes with an entire suite of beautifully designed apps.
The SSD storage in MacBook Air 13-inch (Mid-2017) is up to 17x faster than a 5400-rpm notebook hard drive. This model even wakes up fast, thanks to SSD storage and fifth-generation Intel Core processors.
iCloud: iCloud stores your content and lets you access your files from whatever device you're on. iCloud make everything appear on this MacBook Air, and it works both ways – users can create a to-do list on their Mac and make edits to it on their iPhone.
With macOS, it's easy to transfer your files, photos and other data from a Windows PC to your Mac. Work with popular file types such as JPEG, MP3 and PDF, as well as Microsoft Word, Excel and PowerPoint documents. And, of course, you can run Microsoft Office natively on a Mac. If you want, you can even run Windows on your Mac.
MacOS compatibility: With macOS, users can move all the information from their old PC to their MacBook. Built-in Windows-to-Mac migration in macOS automatically transfers documents, music, contacts, calendars and email accounts (Outlook and Windows Live Mail), and puts them in the appropriate folders and applications on your new Mac.
Windows on Mac: Every new Mac lets you install and run Windows at native speeds, using a built-in utility called Boot Camp. Setup is simple and safe for your Mac files. After you've completed the installation, you can boot up your Mac using either macOS or Windows. If the user wants to run Windows and Mac applications at the same time – without rebooting – he or she can install Windows using VMware or Parallels software.
Links
Why Did Apple Release MacBook Air (Mid-2017) [Video]
Video uploaded by Austin Evans on June 8, 2017.