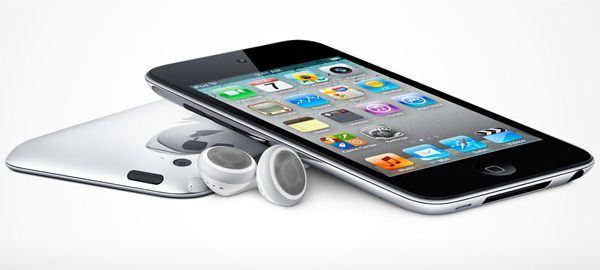 iPod Touch: Getting Ready to Sell
You've got a new iPod touch and now you want to sell your old device you don't need any more. Good idea, but there is something you should do before you sell it. You should do the following:
Before You Sell Your Old iPod Touch Online: Identify it. Before you sell used iPod touch, you can find out which iPod generation you have by the model number and other details. Look for the details on the generations, models, technical specs, colors and other features on the Apple support page.
Restore your iPod touch. Restoring it will erase the iPod's hard drive, reload the software. Put it back to default settings. Back up before you restore! If you have music or videos on your iPod touch that aren't on iTunes you will lose them all if you have no back up. Use the Reset All Settings option under Setting-General-Reset. Once the restore is complete follow the on screen instructions to name the iPod. Automatically sync your musical and video files onto the fresh installation. Uncheck the box beside the sync automatically instruction and press Done. The iPod will default to manual mode and remain empty. The new owner will be able thus to change the setting later to suit themselves.
If you want to restore the iPod touch to factory settings, just connect it to iTunes, click your iPod's name. Then click Restore button on the right-side of the screen where it lists your iPod's information. Now iTunes will download the firmware again. It will restore it automatically. The download is about 200-250 MB in size.
As there's no connection between your iPod touch and your iTunes Store account, the new owner will not have any access to your iTunes account. Unless, of course, you gave the new owner your account ID and password.
You choose the type and the model of the device you want to sell to iGotOffer. You indicate its technical characteristics and general condition. Upon agreement with the evaluation, you download and print a prepaid and fully insured shipping label, on the order confirmation page. You can do so right away. This shipping label will allow you to send us the product you are selling online. For your convenience, the shipping label will also be attached to the order confirmation email.
So you just open the page, choose the product you want to sell, discuss the deal with your spouse, girlfriend or kids and sale.
Good luck and bonne chance!
­See also
Apple Encyclopedia: all information about products, electronic devices, operating systems and apps from iGotOffer.com experts.
iGotOffer.com: the best place to sell your old iPod online. Top cash guaranteed. Free quote and free shipping. BBB A+ rated business.
<!-comments-button-->