iPhone 6s – Full Phone Information, Tech Specs
The iPhone 6s is the successor of the iPhone's previous models – the iPhone 6 and the iPhone 6 Plus. The new version features improved hardware and LTE and Wi-Fi connectivity, upgraded read and front cameras and a faster processor.
iPhone 6s Review [Video]
Video uploaded by EverythingApplePro on October 4, 2015.
Apple iPhone 6s Full Information
On iPhone 6s apps are able to take advantage of the increased screen size in the models to display more information on-screen; for example, the Mail app uses a dual-pane layout similar to its iPad version when the device is in landscape mode.
Release Date
Announced on September 9, 2015.
Released on September 26, 2015.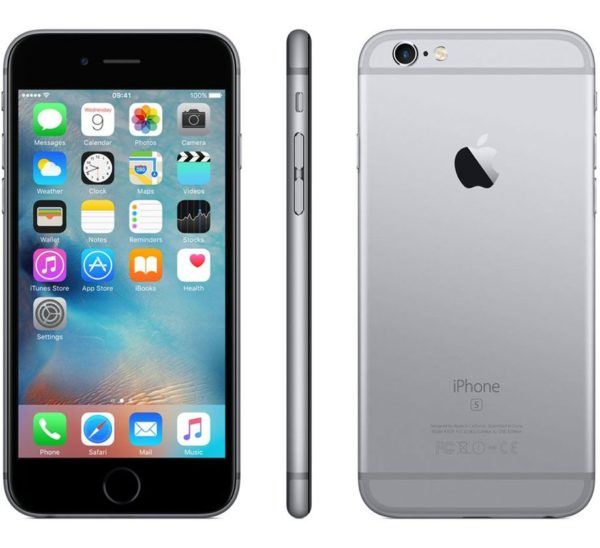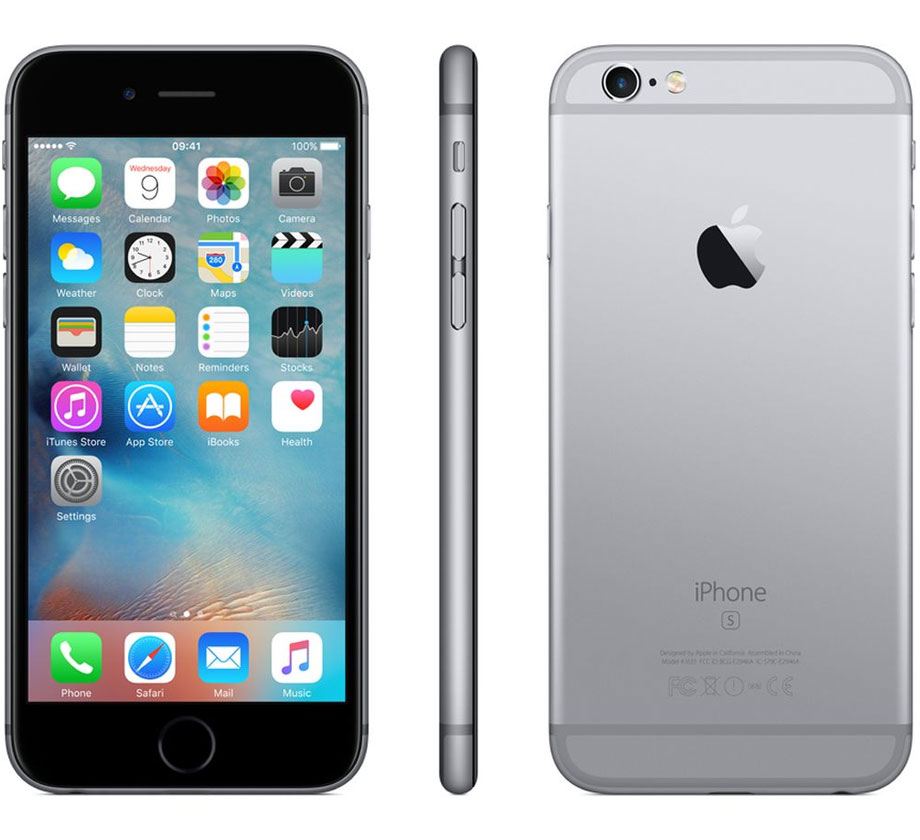 Specifications
Processor: Apple A9.
Onboard RAM: 2 GB.
Storage Capacity: 16, 64, 128 GB.
OS: Pre-Installed OS: iOS 9.0.1. Maximum OS: Current.
Usage Time: Standby Time – 250 hours. Up to 50 hours of audio playback, 14 hours of talk time on 3G, 10 hours of Internet use on 3G, 10 hours of Internet use on LTE, 11 hours of Internet use on Wi-Fi, 11 hours of HD video playback and up to 10 days of standby time.
Display: 4.7-inch display with 1334 x 750 resolution at 326 ppi.
Connectivity: Built-in support for Wi-Fi. USB. Lightning and headphone ports.
Audio Support: AAC (8 to 320 Kbps), Protected AAC (from iTunes Store), HE-AAC, MP3 (8 to 320 Kbps), MP3 VBR, Audible (formats 2, 3, 4, Audible Enhanced Audio, AAX, and AAX+), Apple Lossless, AIFF, and WAV.
Cameras: This model has a rear camera: Sony Exmor RS 12 MP; and a front camera: 5 MP.
Video Support: H.264 video up to 4K, 30 frames per second, High Profile level 4.2 with AAC-LC audio up to 160 Kbps, 48kHz, stereo audio in .m4v, .mp4, and .mov file formats; MPEG-4 video up to 2.5 Mbps, 640 by 480 pixels, 30 frames per second, Simple Profile with AAC-LC audio up to 160 Kbps per channel, 48kHz, stereo audio in .m4v, .mp4, and .mov file formats; Motion JPEG (M-JPEG) up to 35 Mbps, 1280 by 720 pixels, 30 frames per second, audio in ulaw, PCM stereo audio in .avi file format.
Dimensions: 5.44 in height, 2.64 in width, 0.28 in depth.
Average Weight: 5.04 oz.
Battery: Lithium Ion battery. Non-removable Li-Po 1715 mAh battery (6.9 Wh).
Color: Silver, Gold, Space Gray, Rose Gold.
Detailed Information
Model Number
A1633, A1688, A1700
(engraved on the back cover)
Launch
September 2015
Display Size
4.7 inches
Dimensions
138.3 x 67.1 x 7.1 mm (5.44 x 2.64 x 0.28 in)
Weight
143 g (5.04 oz)
Capacity
16/64/128GB, 1GB RAM
Colors
Space gray, silver, gold, rose gold
Front Panel
Flat and made of glass
Back Panel
Anodized aluminum with a laser-etched "S"
SIM tray
On the right side that holds a 4FF (short for "fourth form factor") or nano-SIM card
Serial Number
You will find it in the Settings menu
IMEI/MEID
+ Etched on the back cover. The MEID is the first 14 digits of the IMEI
+ You can use the IMEI/MEID instead of the serial number
See also
Sell used iPhone 6s online now
Apple Orders, Discontinuation, Price
Apple Order: MKQ62LL/A.
Discontinuation: Still available.
Initial Price:
US$199 – 16GB – subsidized by a two-year contract
US$299 – 64GB – subsidized by a two-year contract
US$399 – 128GB – subsidized by a two-year contract
US$649 16GB – unlocked and contact free
US$749 – unlocked and contact free
US$849 – unlocked and contact free.
Features
Accessories: Shipped with Apple EarPods (headphones) with Remote and Mic, Lightning to USB cable, [and] a USB power adapter.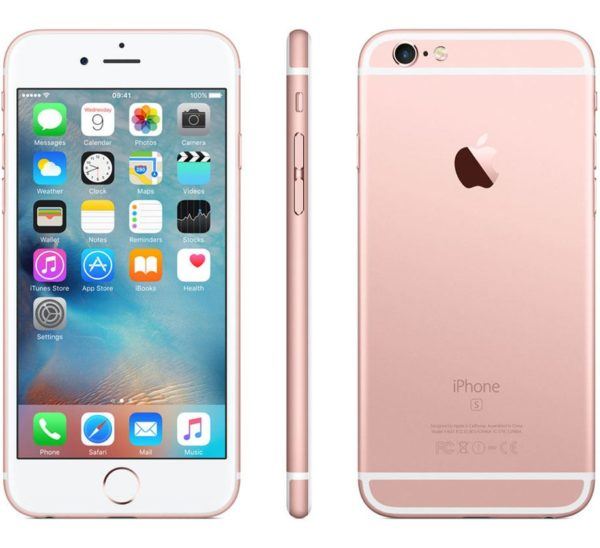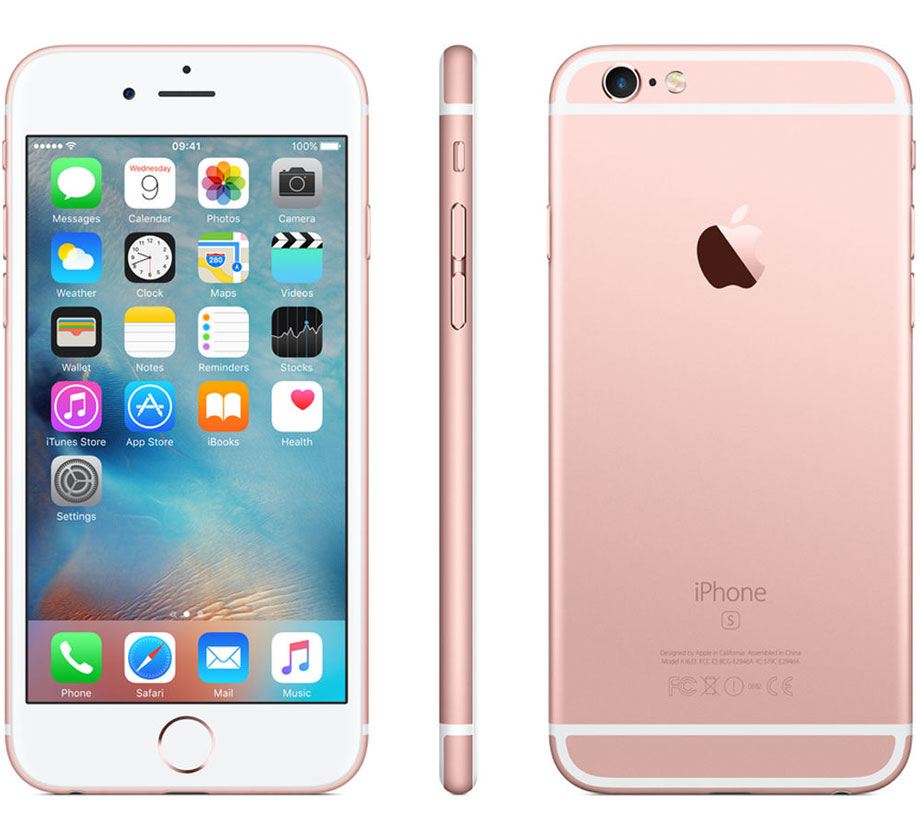 Miscellanea
After the record-setting success of the iPhone 6 and 6 Plus, the iPhone 6, along with the iPhone 6 Plus set a new sales record by selling 13 million modules. On the Monday following the iPhone 6S' launch weekend, Apple announced that the company had sold 13 million models, a record-breaking number that exceeded the 10 million launch sales of the iPhone 6 in 2014.
A new feature introduced on the iPhone 6s is 3D Touch which allows the measurement of the firmness of the user's touch by the distance between it and the glass with the help of sensors embedded on the screen's backlight layer.
The iPhone 6s had mostly positive reception. The Verge described the new model in these terms "right now the best phone on the market…There just aren't other companies that can roll out a feature like 3D Touch and make it work in a way that suggests the creation of entirely new interface paradigms, and every other phone maker needs to figure out exactly why Apple's cameras are so consistent before they can really compete." The Guardian commented that the iPhone 6s (and we quote) "has the potential to be the best smaller smartphone on the market, but its short battery life is deeply frustrating" and described the camera as "not leagues ahead of the competition anymore." The Register praised performance, noting that "we're now using phones with the performance of current PCs". However it described 3D Touch as just a glorified vibrator and "no good… it's not binary… and you still don't know quite what's going to happen until you try." AnandTech awarded the iPhone 6S and 6S Plus its second ever Editor's Choice Gold Award for a phone, based largely on the phone's performance and the addition of 3D Touch.An additional topic noted by journalists around the same time has been the better rate of security updates on iPhones compared to Android smartphones, with 90 percent of Android phones running insecure and outdated versions.
In November 2016, Apple admitted that a "very small number" of iPhone 6S devices manufactured between September and October 2015 had faulty batteries that could unexpectedly shut down. While Apple did note the battery problems were not a safety issue, the company did announce a battery replacement program for affected devices. Customers with affected devices, which span a limited serial number range, were able to check their device's serial number on Apple's website, and, if affected, receive a battery replacement free of charge at Apple Stores or authorized Apple Service Providers. One month later, in December 2016, Apple revealed new details about the issue. This time the company stated that the affected devices contained (and we quote) "battery component that was exposed to controlled ambient air longer than it should have been before being assembled into battery packs". The statement also confirmed that customers "outside of the affected range" may also experience unexpected shutdowns. Apple clarified though that some shutdowns could occur even under normal conditions because the iPhone tried to protect its electronics, as Apple formulated. The company also promised that an upcoming update to the iOS operating system would include additional diagnostic tools to help Apple find more information about different kinds of battery issues.
Links
Looking where to sell a used iPhone 6s? Trade in your old iPhone 6s at iGotOffer.com for top dollar cash! : Sell old iPhone 6s online now!