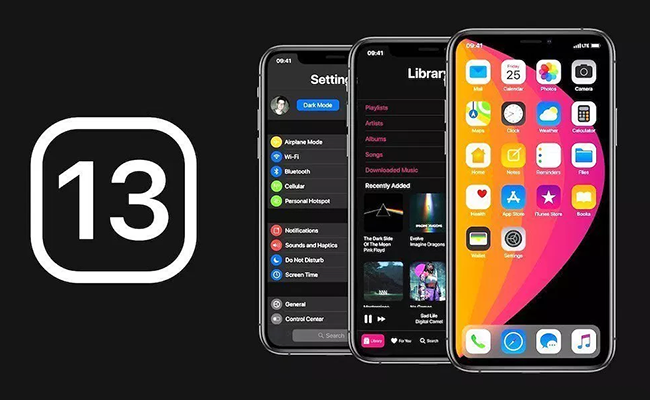 Common users won't be able to try iOS 13 until after the annual Worldwide Developers Conference, which is to take place on June 3rd, 2019. 9to5mac.com was kind enough to share some spoilers.
Personally, I don't understand this dark mode craze, but if you do, iOS 13 is the system of your dream. A system-wide Dark Mode can be enabled in Settings, and a high contrast version is also included! Third party developers will be able to use the mode in their apps, changing bar style, for instance, or offering various color options for an app interface. Therefore, all your apps will be presented in one style. Perhaps, it's a trifle, but one that adds up to Apple's reputation.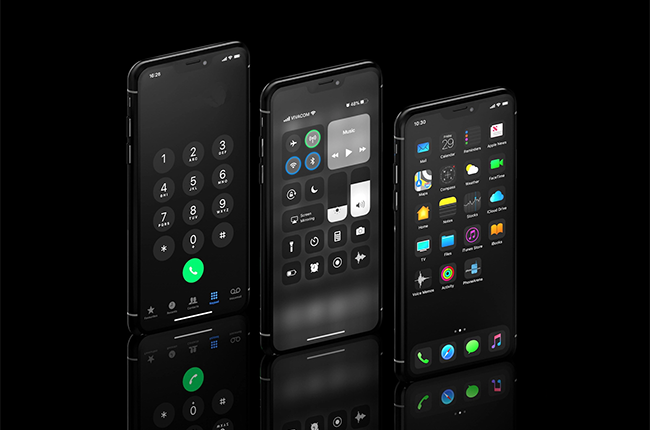 The Dark Mode is not the only change in the iOS interface. Apple wants iPads to replace laptops in our homes and offices, so the company's engineers bring a lot of macOS features to iOS 13. Users will be able to select multiple items in table views and collection views and drag and drop a selected list or collection with fingers like they do with mices or trackpads in the macOS Finder.
It also seems that we're going to get a standard undo system. Forget shaking and learn to swipe on the keyboard area! The similar undo swipe is used in the Sketches app where it works as an Eraser. You have to tap the screen with two fingers and then swipe to the left to erase a bad brush stroke or a wrong line. Now it's going to work with texts as well, but you'll have to use a three-finger swipe instead. The gesture, probably, will be customized.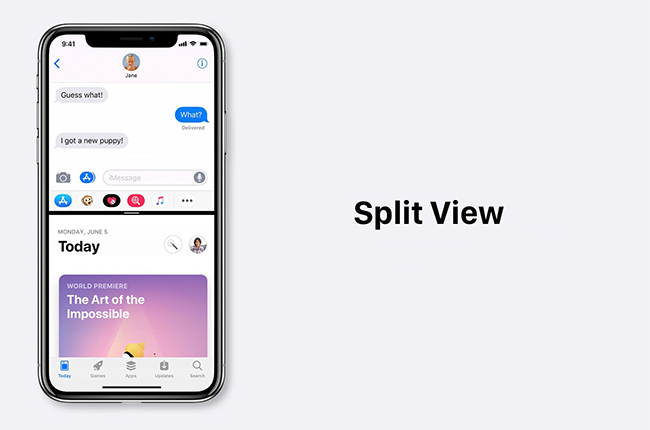 On a laptop or a desktop we can open multiple windows in one program. It's very handy, when you have to compare or merge two documents. I like writing articles on my iPad and I desperately want to have this feature. That's why I'm looking forward to iOS 13, because it will let apps have multiple windows! Each window content also will be turned into sheets attached to a portion of the screen. If you like to have a glimpse of how it can work, look at an open-source project PanelKit. The sheets can be freely dragged around, presumably, even beyond the windows area, turning into "cards". So, you can organize a nice working space on your iPad. If you work on an iPhone and don't have too much space, you can stack these cards as if they are real. A depth effect allows you to see which card is on top and which is on the bottom. You can rid of them altogether, flinging them away.
As for the preinstalled apps, they will be improved as well. Siri will stop waking for laughs and other noises. The control panel will be redesigned to get rid of the huge Volume icon in the center of the screen. Settings will also get a completely new font management panel, so that we'll be able to get new fonts without installing a profile. The Mail app will allow you to regroup messages in searchable categories! To tell the truth, I have to use a Gmail app instead to be able to tag my incoming mails. Apple promises that we'll be able to organize mails in groups such as purchases, travel, "not important" (do they mean spam, I wonder?) and even "read later". Safari for the iPad will automatically ask for a website desktop version.
The bottom line. iOS 13 erases the difference between a mobile and a desktop OS. Something that Android only aspires to do but will hardly achieve.
Links
iOS 13 LEAKED – Dark Mode is Coming! [Video]
Video uploaded by ZONEofTECH on February 26, 2019

<!-comments-button-->