iPhone 3GS – Full Phone Information, Tech Specs
The iPhone 3GS was the third generation of Apple iPhone's. This successor to the iPhone 3G was introduced at the WWDC 2009 which took place at the Moscone Center, San Francisco. The iPhone 3GS runs Apple's iOS, and can be controlledby a user's fingertips on a multi-touch display. The biggest improvements in this model included performance (this model is speedier and is twice as faster as its predecessor iPhone 3G), a 3-megapixel camera with higher resolution and video ability, as well as voice control and support for 7.2 Mbit/s HSDPA downloading.
iPhone 3Gs Unboxing![Video]
Video uploaded by iJustine on March 1, 2017.
Apple iPhone 3GS Full Information
The enhancements allow faster data downloads. The new operating system, iPhone OS 2.0. introduced the App Store as a new distribution platform for third-party applications. This model had other important additions, but it looked essentially identical to the iPhone 3G with the same plastic case design and the same display.
Release Dates
Announced on June 8, 2009.
Available for pre-order on June 7, 2009
Released on June 19, 2009
Updated version released on September 9, 2009
8GB version released on June 7, 2010.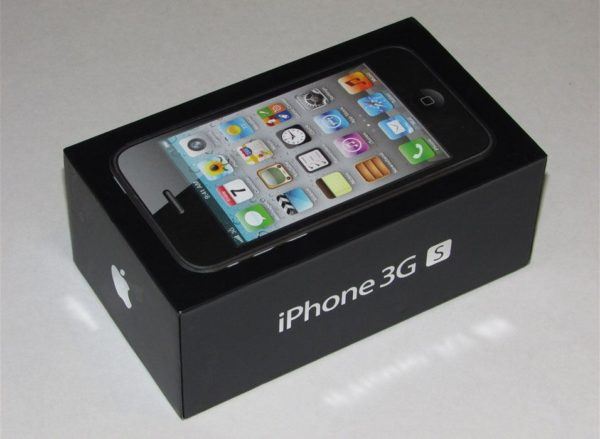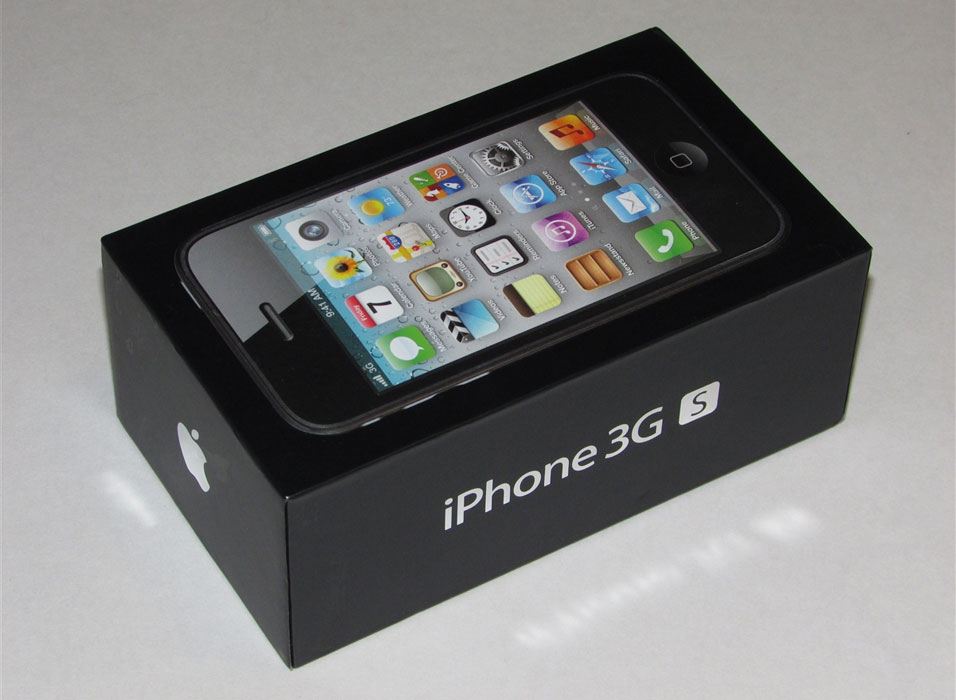 Specifications
Processor: Samsung S5PC100 (ARM Cortex A8 core).
CPU Speed: 600 MHz.
FPU: integrated.
Bus Speed: 150 MHz.
Register Width: 32-bit.
Data Bus Width: 32-bit.
Address Bus Width: 32-bit.
Onboard RAM: 256 MB (non upgradeable).
Storage capacity: 8GB, 16GB, 32GB.
Flash Drive: 16/32 GB.
OS: Minimum OS: iPhone OS 3.0. Maximum OS: iOS 6.1.6.
Display: 3.5-inch multi-touch. GPU: PowerVR SGX (Supports OpenGL ES 2.0). Max Resolution: 480 x 320.
Video Out: composite, component (via Dock Connector).
Camera: 3.15MP.
Input/Output: USB via Dock Connector.
Audio Out: stereo 16 bit mini.
Speaker: mono.
Microphone: mono.
Sensors: Accelerometer, Proximity sensor, Ambient light sensor.
Connectivity: Wi-Fi: 802.11b/g. Bluetooth: 2.1+EDR. Cellular: GSM/EDGE (850, 900, 1800, 1900 MHz). UMTS/HSDPA (3.6 & 7.2 Mbps) (850, 1900, 2100 MHz).
Location: GPS, Digital Compass.
Battery Life: Talk 5 hrs (3G)/12 hrs (EDGE). Standby 300 hrs. Internet 5 hrs (3G)/9 hrs (Wi-Fi). Video 10 hrs. Audio 30 hrs.
Colors: Black and white.
Dimensions: 4.5-inch H x 2.4-inch W x 0.48-inch D.
Weight: 0.29 lbs.
Detailed Information
Model Number
A1325, A1303
(on the back cover)
Released
June 2009
Display Size
3.5 inches
Dimensions
115.5 x 62.1 x 12.3 mm (4.55 x 2.44 x 0.48 in)
Weight
135 g (4.76 oz)
Capacity
8/16/32GB, 256MB RAM
Colors
Black, White
Front Panel
Flat and made of glass
Back Panel
The back housing is made of plastic. The imprint on the back of the phone is less shiny than the Apple logo above it.
SIM tray
On the top side that holds a "second form factor" (2FF) mini-SIM
Serial Number
Printed on the SIM tray
IMEI/MEID
+ You will find it in the Settings menu
See also
Sell used iPhone online now
Apple Orders, Discontinuation, Price
Apple Model Number: A1303 (EMC 2315).
Apple Order:
MC555LL/A – 8 GB configuration, (only available in black)
MB715LL/A – 16GB configuration in black
MB716LL/A – 16GB configuration in white
MB717LL/A 32GB in black
MB718LL/A – 32GB in white.
Discontinued:
16GB and 32GB version on June 7, 2010
8GB version on September 12, 2012.
Original price:
$99 – 8GB
$199 – 16GB assuming subsidy eligibility
$299 – 32GB assuming subsidy eligibility
$599 – 8GB unsubsidized price
$699 – 16GB unsubidized price.
Features
The iPhone 3GS included both specification and feature enhancements over its predecessor, the successful iPhone 3G. The 3GS included a higher-resolution video-capable camera, an integrated Magnetometer, and Voice Control, VoiceOver, integrated Nike + iPod support, and an inline remote on the headphone cable.
It shipped with iPhone OS 3.0, which included software enhancements, such as cut & paste, pervasive landscape keyboard, search, internet tethering, and a voice memos application.
The display features a capacitive touchscreen, which is designed for a bare finger or multiple fingers for multi-touch sensing. Besides,improvements over its predecessor's screen include 24-bit color emulation (18-bit color display plus dithering) for a more color rich display and oleophobic coating to help reduce fingerprints on the display. The capacitive touchscreen is designed for a bare finger, or multiple fingers for multi-touch sensing.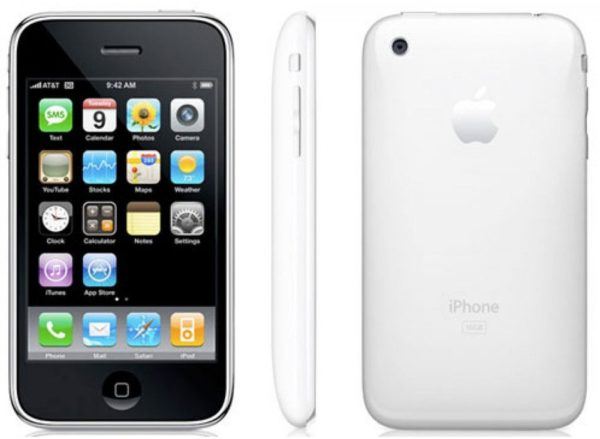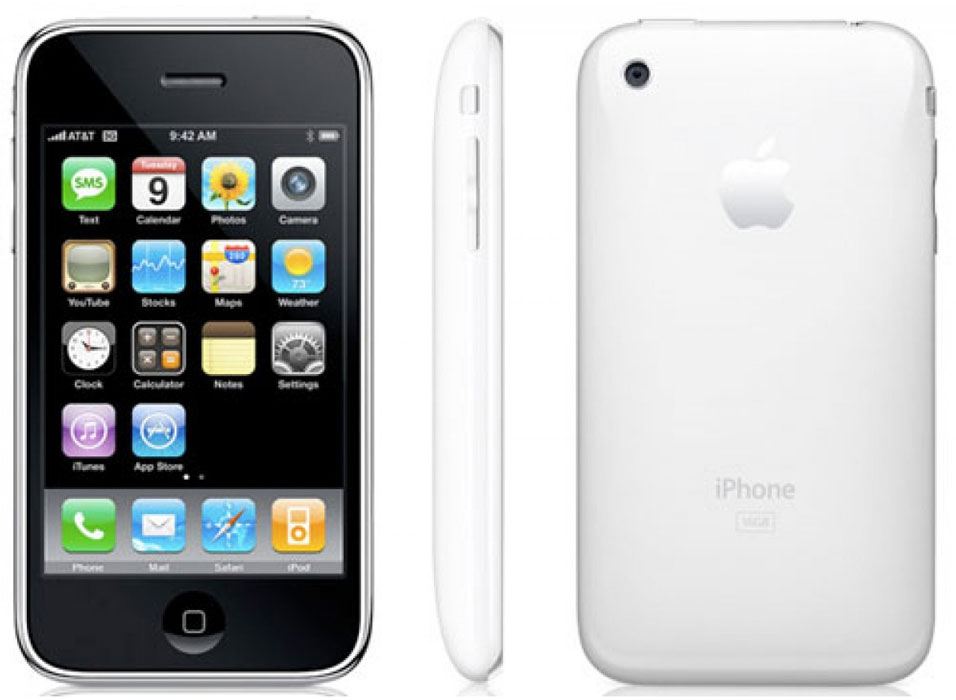 Miscellanea
Phil Schiller, the senior vice president of worldwide marketing at Apple, said in the launch note at the WWDC that in 3GS "S" stood for Speed.
The iPhone 3GS was the first iOS device to receive updates for four major iOS releases. However, this model didn't support some major features of iOS 6.
The support for 7.2 Mbit/s HSDPA downloading remained limited to 384 kbps uploading as Apple had not implemented the HSUPA protocol).
The reverse of the iPhone 3GS is almost identical to that of the 3G, except for the reflective silver text which matches the silver Apple logo on the iPhone 3GS, replacing the 3G's grey text.
The iPhone 3GS was released in Australia and Japan on June 26, and internationally in July and August 2009. Following the release of the iPhone 3GS model, the iPhone 3G price was cut in half.
This 3GS was succeeded as Apple's flagship smartphone in 2010 by the iPhone 4, but it continued in production until September 2012 with the announcement of the iPhone 5.
The 3GS LCD display was designed made by LG (but designed by Apple).
The iPhone 3GS's camera app features a slider which allows to switch between capturing photos and recording videos
A tap-to-focus feature allows users to tap on an area of the camera image to auto-focus on, 5x digital zoom (iOS 4 or later), auto focus and auto exposure lock when holding an area down (iOS 5 or later), and gridlines for composition (iOS 5 or later).
The 3GS was the first smartphone ever with a system-on-a-chip, which was composed of an ARM Cortex-A8 CPU core underclocked to 600 MHz (from 833 MHz), integrated with a PowerVR SGX 535 GPU.
On September 9, 2009, Apple launched an updated model that patched a segment overflow in the SecureROM that had allowed loading an unsigned LLB.
Users reported overheating of this model while in heavy use. Some others reported discoloration of the white models due to heat. Apple responded to the heat issue reports by warning users against leaving the device a car on a hot day, leaving it in direct sunlight for extended periods of time, and refraining from heavy usage while in a hot/sunny environment.
Links
You think about upgrading and selling your smartphone and jump to a new model? Trade in your old smartphone for top cash and save for your new purchase: Sell old iPhone online now.
iOS 3.1 Software User's Guide by Apple, Inc. (in PDF format).