MacBook FAQ – Everything You Want to Know About
MacBook FAQ: The Apple MacBook is known for its ease of access and for its revolutionary capabilities. We hope you can learn many things that you didn't know about the MacBook.
MacBook FAQ
What is the Recovery Disk Assistant
If you want to protect your Mac using OS X Lion or OS X Mountain Lion, the Recovery Disk Assistant creates a Recovery System on an external drive. This system has the same capabilities as the built-in Recovery System of your computer. With a Recovery System created by the Recovery Disk Assistant on an external drive, user can repair the disk using Disk Utility, reinstall OS X, restore the system from a Time Machine backup. User can also browse the web with Safari. You can always sell your old MacBook to iGotOffer for the highest price online.
How to reinstall OS X Mavericks
Sometimes you may want to erase some or all files from the hard drive of your Mac. To erase your Mac computer and reinstall OS X Mavericks on your Mac, you can use the built-in recovery disk. Your files and your user settings will not be lost. To reinstall OS X, you must be connected to the Internet. And well, when you are tired of your used MacBook, get the best price for it at iGotOffer.
What is the MagSafe Adapter?
The power adapter that comes with a MacBook, is known as the MagSafe Adapter because it uses a magnetic connection. This adapter is designed to quickly disconnect from your notebook in the case of an accident (say, somebody trips over the cable, and so on). As the adapter is magnetic, it may attract small metal particles, and these particles can cause electrical shortages. To reduce the effect, the MagSafe Adapter comes with a plastic housing that fits over the end of the connection, and you should therefore use the clear plastic housing over the MagSafe tip where you're carrying around the adapter. Most Mac models have a LED (light-emitting diode) on its power cord. The LED has two states, that's orange to signify that the MacBook is charging, and green to signify that the device is fully charged.
Where To Sell MacBook?
Top Dollar For Your Mac at iGotOffer. We offer a good service which is very popular with many people who value their time immensely and want to get a fair amount for their used Macs, save the time and hassle of selling it privately. So let's help you to get top dollar for the MacBook you don't need anymore.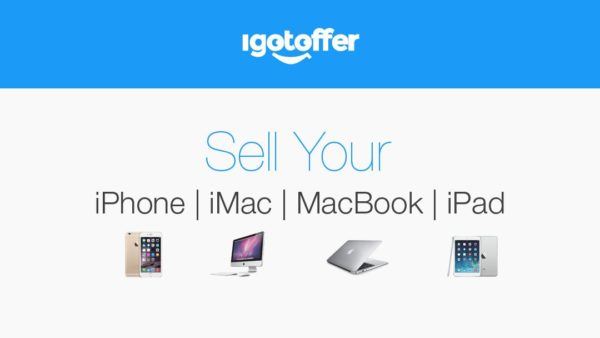 What to do if the MacBook Batteries run-time is low or if my battery isn't charging or won't charge to 100%?
Identify what the battery life should be for the product you're using. See our text Mac Laptop Batteries for more details. Note however that occasionally, the battery may not show a full charge (100%) in OS X, even after the power adapter has been connected for an extended period of time. The battery may appear to stop charging between 93 and 99 percent. This is normal and this behavior will help to prolong the overall life of the battery.
What to do if the battery isn't recognized by the Mac?
If the battery in your MacBook, MacBook Air, or MacBook Pro is fully drained, the battery will put itself into a low power state to preserve its ability to charge. Connect your Mac Notebook to AC power and allow it to charge for at least five minutes. If the connect to power screen persists after charging for five minutes, reset the SMC.
What to do if the low battery warning doesn't display?
The low battery warning is generally reported at or under 10 percent or 15 percent (Mac portables using OS X Mavericks v10.9 or later display the low battery warning when the battery has approximately 10 min. of power remaining. Earlier versions or OS X report it at 15% or less). If you can't see or hear a warning when your battery has a low charge, check if the battery menu bar icon is enabled. To enable the battery status menu: Open System Preferences. Then click Energy Saver. Next, enable the "Show battery status in menu bar" check box to display the battery status menu item.
What is a Unibody Notebook?
Most devices use an internal frame, with external parts attached to it. All of Apple's notebook models feature unibody casing, where the external frame of the case houses the internal components. The unibody design enables Apple notebooks to be stronger and lighter than its rivals' models.
Why did Apple Inc. recall MacBook in 2007?
Indeed, in February 2007, Apple Inc. recalled MacBook. The reason was that the graphics card and hard drive caused the computer to overheat, forcing the unit to shut down randomly.
Links
Have you discovered the iGotOffer blog? Read helpful personal articles and links leading to some of the world's best-known resources about Apple products, news about consumer electronic market, its history and more. Reading our blog you can gain valuable tips and information on many topics! Great advice is on its way to you!: iGotOffer Blog.
The most efficient way to recycle the MacBook you don't need anymore – sell it to iGotOffer for the best price on online market: MacBook for sale.
Which 2017 MacBook is right for you? 12-inch MacBook vs 13-inch MacBook Pro [Video]
Video uploaded by AppleInsider on July 5, 2017.