Apple Monitor II – Full information, tech specs
The Apple Monitor II is a Cathode ray tube (CRT) based monochrome monitor designed and marketed by Apple Computer for the Apple II personal computer series. This monitor included insignificant adjustments for the size and location of the image on the display.
Apple Monitor II
In fact, the Monitor II was designed by Apple for the Apple II+ model. However it was used widely throughout the whole Apple II line.
Release Date
The Apple Monitor II was introduced in 1984. At the time, monochrome monitors were very common.
Specifications
Type: Monochrome CRT
Display: CRT 12-inch monochrome (green phosphor). The display was conceived to reduce glare.
Text resolution: 80 x 24 text characters, any type of graphics.
Size: 12-inch.
Fixed resolution: NTSC.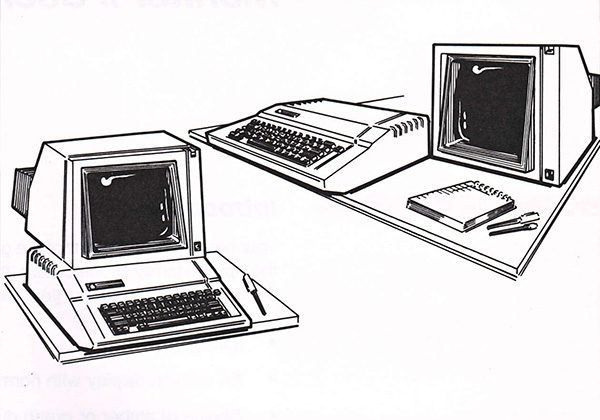 Features: Troubleshooting
From time to time your Apple Monitor II may not behave as you expect it to. These guidelines should help you overcome the most common problems that might occur.
Unusual sounds or smells emanating from the monitor. Cause: Monitor's electronics are overheating. Remedy: Unplug power and video cords immediately, and contact your Apple dealer.
No picture and on/off switch is in ON position, but power light is out. Possible cause: Monitor is not plugged in. Remedy: Insert power cord into the outlet properly. Possible cause: Bad connection to wall outlet or dead outlet. Remedy: Change outlets or check line fuse or circuit breaker.
No picture, but on/off switch is down and power light on: Cause: Video cable is not connected properly to the socket on the monitor or to the video out socket on the Apple computer. Remedy: Connect video cable properly to the socket or video out socket on the computer. Possible cause: Contrast control is turned too far one way or the other. Remedy: Turn contrast control until display appears. Possible cause: Brightness control is turned too far one way or the other. Remedy: Turn brightness control clockwise until display appears.
Display vibrates slightly: Cause: Input signal from the computer needs adjustment. Remedy: There may be a problem with the computer. Contact your dealer.
Display rolls up or down: Cause: Vertical hold control is misadjusted. Remedy: Rotate vertical hold control until display stabilizes.
Characters are either taller or shorter than normal. Cause: Vertical size control is misadjusted. Remedy: Rotate vertical size control until display is satisfactory.
Radio and Television Interference
The equipment generates and uses radio-frequency energy. If the monitor is not installed and used properly – that is, in strict accordance with Apple's instructions – it may cause interference with radio and television reception.
This monitor has been tested and complies with the limits for a Class B computing device in accordance with the specifications in Subpart J, Part 15, of FCC rules. These rules are designed to provide reasonable protection against such interference in a residential installation. However, there is no guarantee that the interference will not occur in a particular installation, especially if a "rabbit-ear" television antenna is used (a rabbit-ear antenna is the telescoping-rod type usually found on television receivers.)
You can determine whether your computer is causing interference by turning it off. If the interference stops, it was probably caused by the computer or its peripheral devices and their input/output (I/O) cables one at a time. If the interference stops, it was caused by either the peripheral device or the I/O cable. These devices usually require shielded I/P cables. For Apple peripheral devices, you can obtain the proper shielded cable from an authorized Apple dealer. For non-Apple peripheral devices, contact the manufacturer or dealer for assistance.
A shielded cable uses a metallic wrap around the wires in order to reduce the potential effects of radio-frequency interference.
Important Note: This monitor was FCC-certified under test conditions which included use of shielded cables and connectors between system components. It is important that you use shielded cables and connectors to reduce the possibility of causing interference to radio, television, and other electronic devices.
If your computer does cause interference to radio or television reception, you can try to correct the interference by using one or more of the following measures:
Turn the television or radio antenna until the interference stops.
Move the computer to one side or the other of the television or radio.
Move the computer farther away from the television or radio.
Plug the computer into an outlet that is on a different circuit than the television or radio. (That is, make certain the computer and the radio or television set are on circuits controlled by different circuit breakers or fuses).
Consider installing a rooftop television antenna with a coaxial cable lead-in between the antenna and television.
If necessary, consult an authorized Apple dealer or an experienced radio/television technician for additional suggestions.
Apple Order, Discontinuation, Price
Model Number: A2M2010.
Discontinuation: November 1993.
Price: Introductory price – around US $400. US $350 if bought with the Apple computer. Today these monitors have become collectibles and may be sold at US$ 50-100, depending on their conditions. You can always ask iGotOffer.com if your old Apple Monitor II is worth any money.
Miscellanea
The Monitor II was preceded the Apple Monitor III by four years, as Monitor III was introduced in 1980 and released in 1981.
Home users of Apple II computers used their televisions as computer monitors before the release of the Monitor II, as Apple did not manufacture monitors for the Apple II computers until halfway through the lifespan of this family.
Users didn't need a tilt-and-swivel device, as the inner vertical-swiveling frame. allowed users to adjust the viewing angle up or down.
All monochrome monitors, including the Apple Monitor II are susceptible to screen burn, as the phosphors used are very high intensity. They are also subject to the effect known as "ghosting". Long persistence monitors used the time of the phosphor glow to reduce flickering, and, therefore, eye-strain.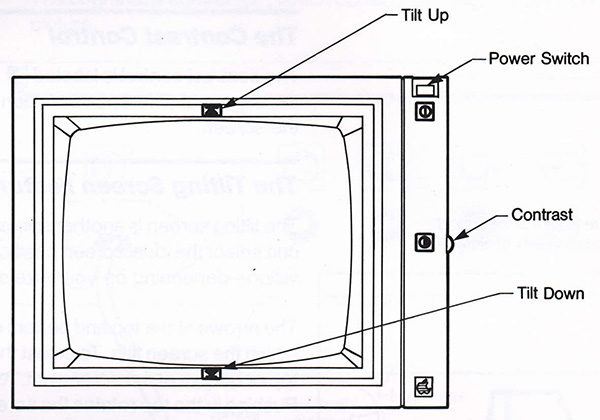 Links
If your eyes are on modern displays and you look for good hands to adopt your old monitor, contact us, and we'll give you the best price: Sell my Apple Display now!
Read our blog, where you can learn more about all aspects related to the consumer electronics and more: iGotOffer Blog.
History of Apple: From Apple II to Apple Cinema Dispay [Video]
Video uploaded by Matthew Pearce on May 21, 2015.