watchOS 6 – New Ways to Stay Connected
watchOS 6 was initially previewed by Apple on June 3, 2019. The upgraded software suggests a number of improved opportunities for better health and fitness management, immediate access to the App Store directly from the Apple Watch together with previously unavailable new watch faces. The software will be free to download, and compatible with all the same versions of the device as its watchOS 5 predecessor, that way exclusind the original Apple Watch.
80+ watchOS 6 features / changes for Apple Watch! [Video]
Video uploaded by 9to5Mac on July 9, 2019
WatchOS 6 – More insightful. More delightful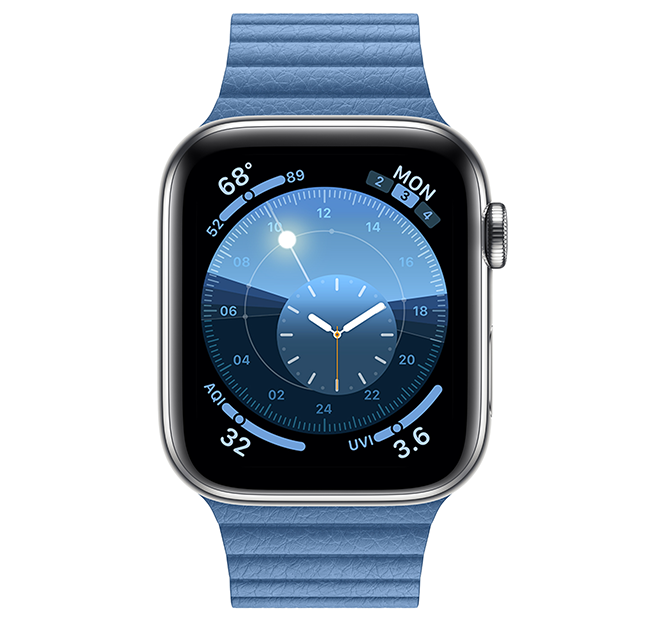 At this time, the official release date is expected to take place in fall 2019, that way coinciding with iOS 13 and previous watchOS releases.
Alongside three apps previously unavailable to the Apple Watch, those including Apple Books providing the audio book streaming option, Voice Memos, that way enabling an easier way of making notes, and, featured on the Watch for the first time since its initial introduction, Calculator, also claimed to provide a feature assisting its user with calculating tips or one's share of a bill, new system is to innovatively enable its user to delete these three or any other core apps one deems not necessary.
Still, the biggest introduction to be made to the Apple Watch via watchOS 6 is its access to the App Store. The App Store is to become enabled via your voice, Scribble or Siri, that way allowing app control without requiring the watch's users to have their iPhone with them.
Special features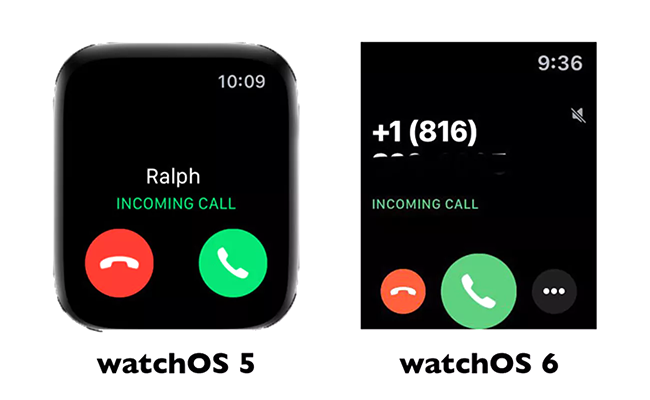 watchOS 6 provides access to other Apps of potential high value; for instance, the Cycle Tracking app is provided with the ability to log vital information concerning one's menstrual cycles and their predicted timing, the Noise app designed to aid with understanding sound levels in situations where they may tend to be particularly high – concerts and sports events -, an updated access to one's activity patterns and behaviours via the Activity app, alongside statistics like calories, exercise minutes, walking speeds, etc.
Staying fit is easier now with watchOS 6. The Apple Watch first appeared as a portable communication device but has evolved into a full-scale health digital assistant over the years.
Now the Activity app can keep you on track by showing trends in your training. The colored tabs will show whether your calories, day walking or other fitness activity tends to be up or down. The app starts worrying after 90 days of regress and gives you coaching prompts. There are zillions of coaching apps in App Store, and with watchOS 6 you can browse the Store from your Apple Watch!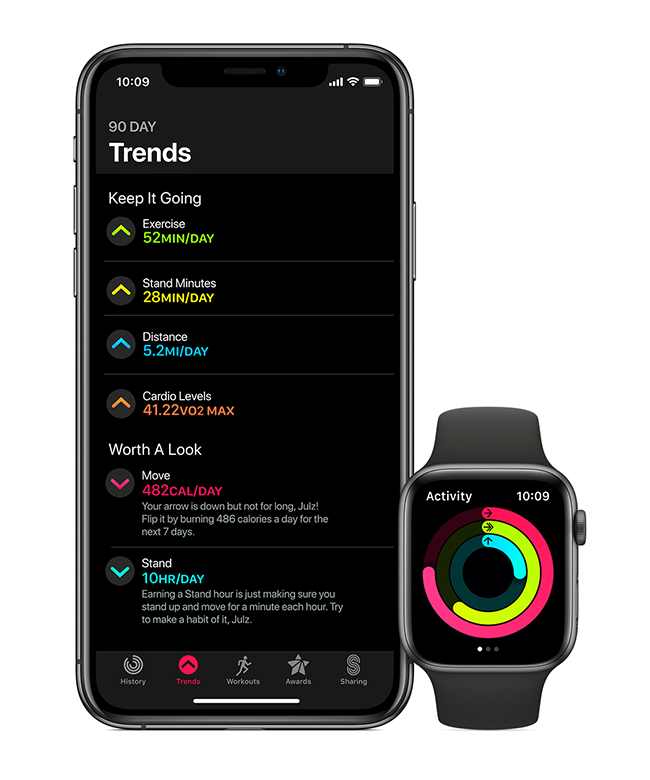 For women and girls it's also important to track their menstrual cycles while planning any workout if any at all. Now we have the all new Cycle Tracking app to log the periods and predict them. A female user can quickly add a current period, a flow, symptoms to the daily log. The app takes into account ovulation prediction kits results as well and allows to predict the fertile window timing.
One more health app guards our hearing. The digital decibel meter shows the environment noise level in real time. The top level critical to our hearing is 90 decibels. Listening to the noise that loud for four hours a week can seriously damage your hearing. So, the Noise app sends you an alert notification every time the environment noise reaches the figure.
The series of new watch faces to be introduced with watchOS 6 includes modular Compact, Solar Dial, California, Gradient, and Numerals.
Links