Apple Carnegie Library in Washington, D.C.
Washington D.C.'s Carnegie Library – donated by Andrew Carnegie on Mount Vernon Square in 1903 – was no ordinary library; it was a historical landmark. Not only was it the district's first public library, but it was also Washington D.C.'s first desegregated public building.
Apple's 'most ambitious' retail store heads to US capital [Video]
Video uploaded by The Jakarta Post on May 13, 2019.
Apple Carnegie Library in Washington, D.C.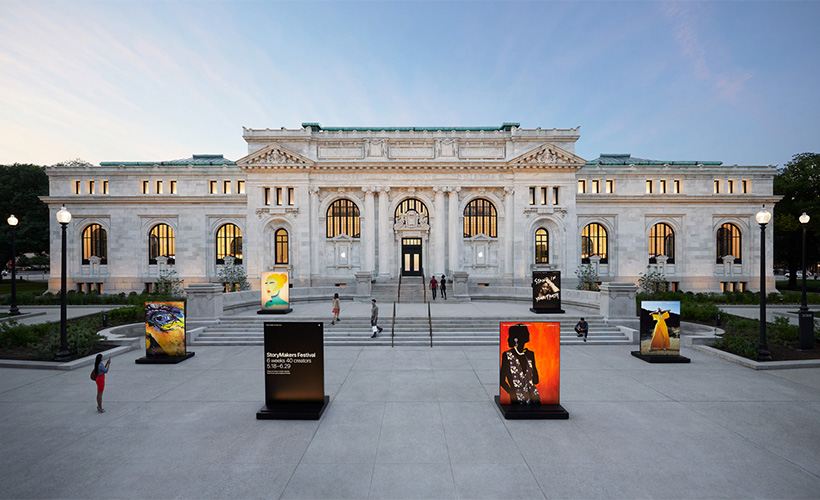 In 2017, Apple announced its plans to turn the library into the Apple Carnegie Library, with an Apple Store as its centerpiece. They decided to pull out all the stops and recreate the Beaux-Arts-style building in painstaking detail. They collaborated with architectural design experts Beyer, Blinder, Bell, Foster + Partners to restore interior spaces, sculptures, marble facades, white Vermont marble columns, and a bronze handrail winding from the second floor to the basement to their original splendor. This was Apple's most elaborate historic restoration project ever; they invested over $30 million (an unprecedented amount to restore a building in Washington's downtown).
The project culminated two years later, in May 2019, when the long-awaited masterpiece – the Apple Carnegie Library – was unveiled and open to the public.
The library is now a crown jewel of education and technology, a place where people can discover music, photography, design, art, coding, informatics, and more. Here are some of the building's highlights: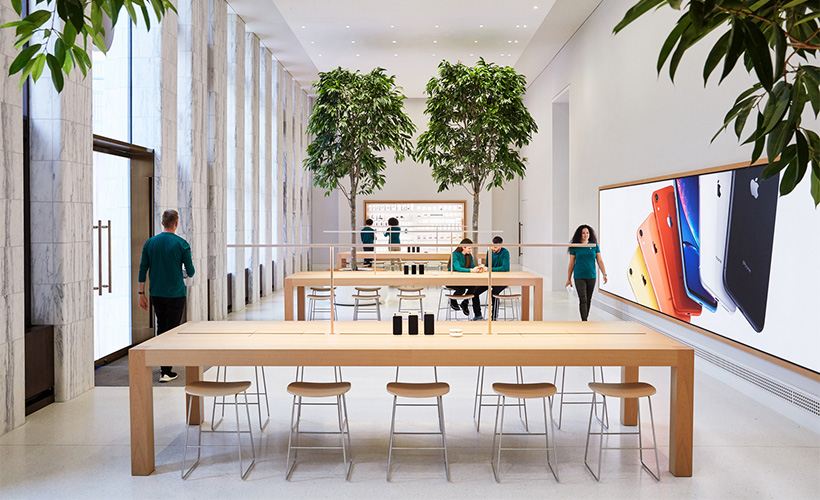 The retail store offers an opulent display: There's a row of Apple Watches juxtaposed against arched windows, and glorious iMacs sit on wooden tables equipped with LED lamps.
The Genius Grove hosts free daily Today at Apple programming, which are sessions led by renowned creators and emerging artists. Visitors can explore Apple's latest products and get advice and technical support (including small business assistance) from over 225 staff members. Team members speak around 30 languages; more than 20 are fluent in American Sign Language.
Note that the Apple Carnegie Library is the first store in the U.S. and the second in the world to feature Apple's Experience Room, a space where visitors can study Apple's relationship with the ecosystem.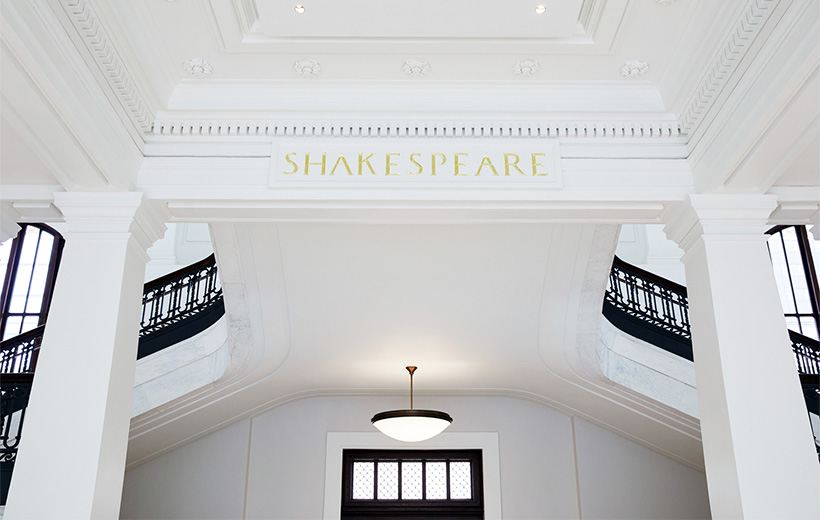 The central core of the building is known as The Forum. It's a double-height atrium with a skylight on the ceiling. Apple product workshops are located there.
The District of Columbia's new History Center is located on the second floor. It includes the Kiplinger Research Library, a museum store, and three galleries. This section is owned and operated by the Historical Society of Washington, D.C. Visitors to this gathering space are welcomed at a historical entry plaza on K Street. An entry staircase on Mount Vernon Place leads through the building to the adjacent Shaw District and Convention Center.
In the basement, you'll find the Carnegie Gallery, where you can learn the building's history through displays of historic photographs and documents. There are also rooms for private meetings.
The Apple Carnegie Library is located at 801 K Street NW, Washington, DC 20001, and is open 9am-8pm Monday-Saturday and 11am-7pm on Sunday.
Links