Apple Mac Pro 5,1 (Mid 2010) – Full Information, Tech Specs
The Apple Mac Pro 5,1 (Mid 2010) is a Mac desktop computer designed and developed by Apple Inc. While the design of the Mac Pro is seemingly identical to its predecessors, the 2010 model is equipped with faster graphics and numeral updated technical differences than its Early 2009 equivalent.
I built the most powerful 5,1 Mac Pro in the world [Video]
Video uploaded by Luke Miani on June 20, 2019.
Apple Mac Pro 5,1 (Mid 2010)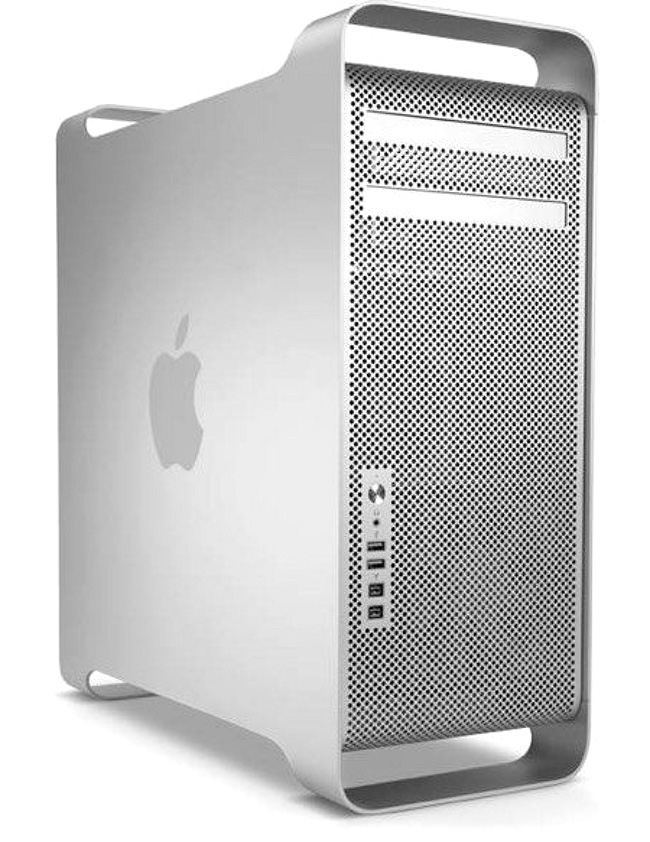 The Mac Pro high-end powerful servers and workstation line replaced Apple's flagship Power Macintosh series since 2006. In July 2010, Apple upgraded this line, and although the Mid-2010 models look essentially the same externally as the Early 2009 Mac Pro models, all of them use faster graphics (besides there are significant technical differences for higher-end Westmere models). Faster processors and up to twelve cores – two six core processors are included in custom configuration.
Mac OS recognizes twenty four total cores on this Mid-2010 series, twelve real and twelve virtual. It also recognized Turbo Boost which automatically boosts the processor speed based on workload.
Note that Apple officially supports 32 GB of RAM in this model. However, this model supports 96 GB running Mac OS X 10.6 or 10.7, and to 128 GB, when running a 64-bit version of Windows XP or later or Linux.
Specifications
About
Manufacturer
Apple
Official Name
Mac Pro
Type
Desktop Computer
Form-factor
Tower Desktop Computer
Launch
Released
July 27, 2010
Discounted
June 11, 2012
Body
Dimensions
51.1 x 20.6 x 47.5 cm (20.1 x 8.1 x 18.7 in)
Weight
39.9 lbs. (18.1 kg)
Platform
OS
Mac OS
Chipset
Apple Compatible Platform
CPU
Dual, Quatro, Six Core Intel Xeon Processors
GPU
ATI Radeon HD 5770
Memory
RAM
From 1GB
Storage
From 1TB HDD
Comms
LAN
Two independent 10/100/1000BASE-T [Gigabit] Ethernet (RJ-45) interfaces with support for jumbo frames
USB
5x USB 2.0
WLAN
802.11a/b/g/n
Bluetooth
2.1 + EDR
Display
Up to 6 Displays
4 (800) Firewire Ports
Misc
Colors
Silver Aluminum
Price
Starting at $2.499
Models
Mac Pro (2.8GHz Intel Quad Core, Mid 2010/Nehalem)
Mac Pro (3.2GHz Intel Quad Core, Mid 2010/Nehalem)
Mac Pro (3.33GHz Intel Six Core, Mid 2010/Westmere)
Mac Pro (2.4GHz Intel Eight Core, Mid 2010/Westmere)
Mac Pro (2.66GHz Intel Twelve Core, Mid 2010/Westmere)
Mac Pro (2.93GHz Intel Twelve Core, Mid 2010/Westmere)
Miscellaneous
Mac Pro systems configured with a Fibre Channel Card or Mac OS X Server do not meet ENERGY STAR and EPEAT requirements.
Solid-state drives are not compatible with the Mac Pro RAID Card in either RAID or Enhanced JBOD mode.
The first-generation Mac Pro had a rectangular tower case and offered a dual Dual-core Xeon Woodcrest processor, but in April 2007 it was replaced by a dual Quad-core Xeon Clovertown model. Later, in January, 2008, Apple introduced the dual Quad-core Xeon Harpertown model.
Later models of the Mac Pro first generation which Apple launched in 2010 and in 2012, featured Nehalem/Westmere architecture Intel Xeon processors. Apple introduced the second-generation of Mac Pro in 2013. This version achieved twice the overall performance of the previous model. Besides the redesigned Mid-2010 Mac Pro is shorter, thinner and lighter than the previous models.
Links