Apple revolutionized technology with the introduction of the Macintosh in 1984. And today the company is one of the leading players on the world market with its innovative iPhone, iPad, Mac, Apple Watch, Apple TV and other products. Apple's software platforms, that's iOS, macOS, watchOS and tvOS, provide wide experiences across all Apple devices and empower millions of people with breakthrough services including the App Store, Apple Music, Apple Pay and iCloud. Apple's more than 100,000 employees are dedicated to making these products. Here come a few examples of well-known magazines which added the company on their first pages:
Apple Magazine Covers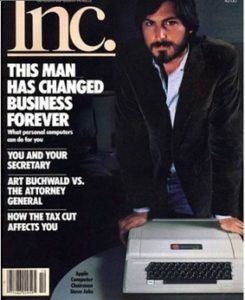 Inc. Magazine. October 1, 1981: This Man Has Changed Business Forever. What personal computers can do for you. How Steve Jobs changed business forever with the innovation of the personal computer.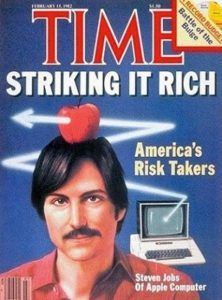 Time, February 15, 1982: Striking It Rich. America's Risk Takers. Steven Jobs Of Apple Computer.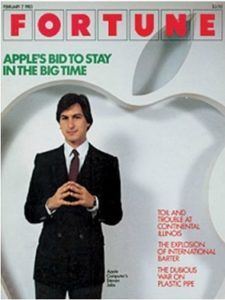 Fortune, February 7, 1983: Apple's Bid to Stay in the Big Time.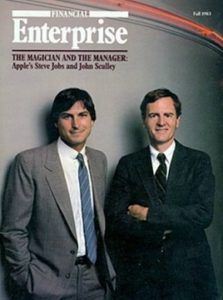 Financial Enterprise, Fall 1983: The Magician and the Manager: Apple's Steve Jobs and John Sculley.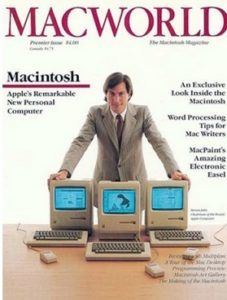 Macworld, premier issue, 1984 (this cover from 1984 was repeated in 2009 to mark the 25th anniversary of the Macintosh.): Macintosh – Apple's Remarkable New Personal computer. An exclusive look inside the Macintosh. Word Processing Tips for Mac Writers. MacPaint's Amazing Electronic Easel.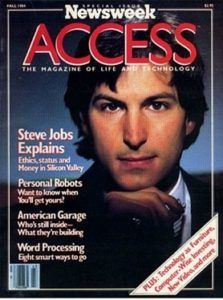 Newsweek Access, Fall 1984: Steve Jobs explains ethics, status and money in the Silicon Valley. Personal Robots: Want to know when You'll get yours? American Garage: Who's still inside – what they're building. Word Processing: Eight smart ways to go. Plus: Technology as Furniture, Computer-Wise Investing, New Video, and more.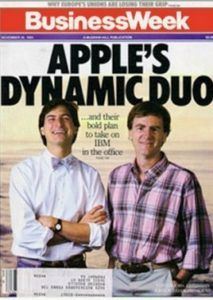 BusinessWeek, November 1984: Apple's Dynamic Duo, and their bold plan to take on IBM in the office.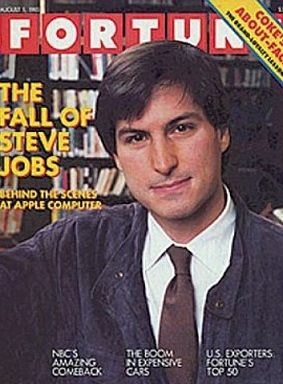 Fortune, August 1985: The fall of Steve Jobs. Behind the Scenes at Apple Computer.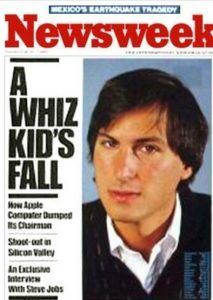 Newsweek, September 1985: Fall of Steve Jobs as Apple Chairman. A whiz kid's fall. How Apple Computer Dumped Its Chairman. Stood-out in Silicon Valley. An Exclusive Interview with Steve Jobs.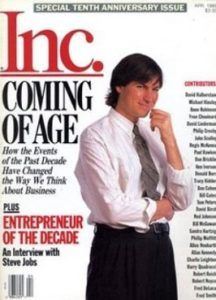 Inc., April 1989: Coming of Age. How the Events of the Past Decade Have Changed the Way We Think About Business. Entrepreneur of the Decade: An Interview with Steve Jobs.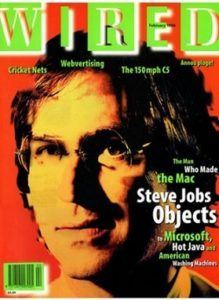 Wired, February 1996: The Man Who Made the Mac. Steve Jobs Objects to Microsoft, Hot Java and American Washing Machines.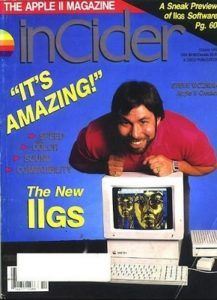 Incider, The Apple II Magazine, October 1996: The New IIGS. A Sneak Preview of IIGS Software. Speed, Color, Sound, Compatibility. Steve Wozniak, Apple II Creator.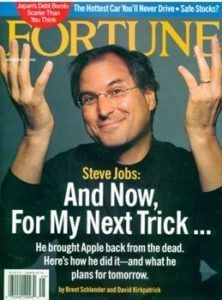 Fortune, 9 November, 1998: Steve Jobs: And Now, For My Next Trick. He brought Apple back from the dead. Here's how he did it p and what he plans for tomorrow.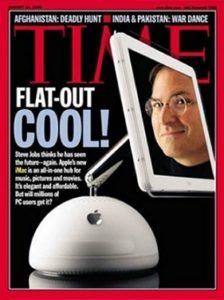 Time, January 2002: iMac launch. Flat-out cool! Steve Jobs thinks he has seen the future – again! Apple's new iMac is on all-in-one hub for music, pictures and movies. It's elegant and affordable. But will millions of PC users get it?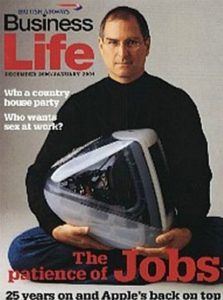 British Airways Business Life, January 2004: The Patience of Jobs, 25 years on and Apple's back on top.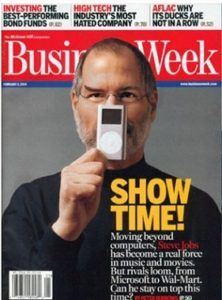 Business Week. February 2004: Show time for the iPod. Moving beyond computers, Steve Jobs has become a real force in music and movies. But rivals loom, from Microsoft to Wal-Mart. Can he stay on top this time?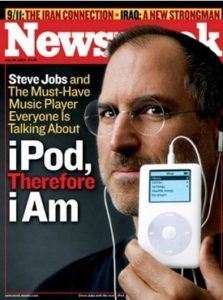 NewsWeek, July 2004: iPod launch: Steve Jobs and the Must-Have Music Player Everyone is Talking About iPod. Therefore iAm.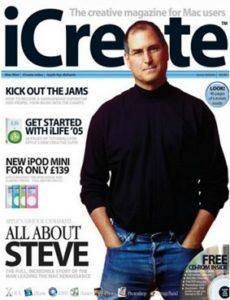 Icreate, April 2005: All about Steve. The full incredible story of the man leading the Mac renaissance. Kick Out the Jams. Get Started With iLife '05. New iPod Mini For Only £139. (The creative magazine for Mac users).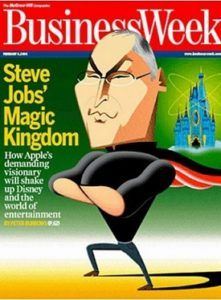 Business Week, 2005: Steve Jobs' Magic Kingdom – How Apple's demanding visionary will shake up Disney and the world of entertainment.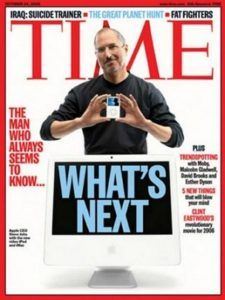 Time, October 2005: The man who always seems to know what's next. Apple CEO Steve Jobs with the new iPod ans iMac…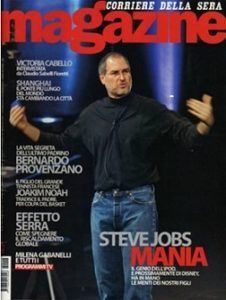 Corriere Della Sera Magazine, April 2006: Steve Jobs Mania. Il genio dell iPod.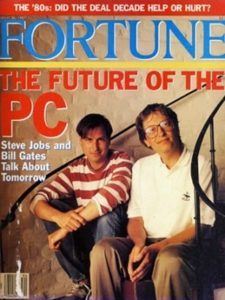 Fortune, August 1991: The future of the PC. Steve Jobs and Bill Gates talk About Tomorrow.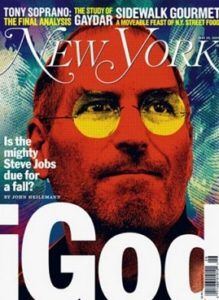 New York, June 2007: iPhone launch. iGod: Is the Mighty Steve Jobs Due For a Fall?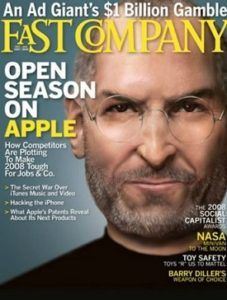 Fast Company, December 2007: An Ad giant's $1 Billion Gamble. Open Season on Apple. How Competitors Are Plotting to Make 2008 Tough for Jobs & Company. The Secret War Over iTunes Music and Video. Hacking the iPhone. What Apple's Patents Reveal About Its Next Products.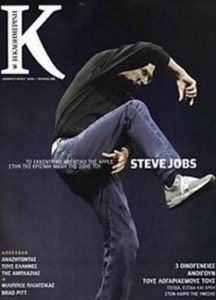 K by Kathimerini, February 2009: The eccentric boss of Apple fights with cancer.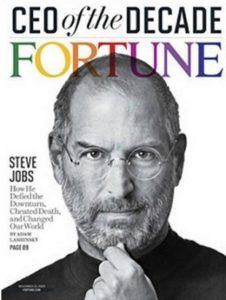 Fortune, November 2009: CEO of the DECADE Hew He Defied the Downturn, Created Death and Changed Our World.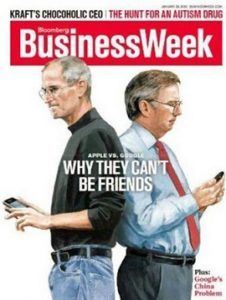 BusinessWeek, January 2010: Apple vs Google. Why They Can't Be Friends.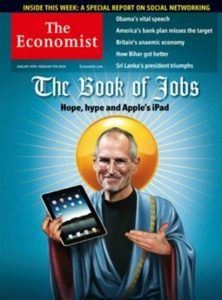 The Economist, January 2010: The Book of Jobs. Hope, hype and Apple's iPad.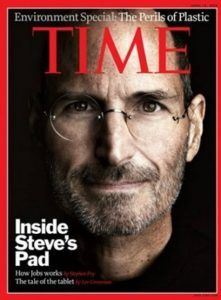 Time, April 12, 2010: Inside Steve's Pad. How Jobs Works by Stephen Fry. The tale of the table by Lev Grosman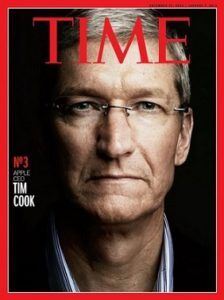 Time, December 19, 2012: #3 Apple CEO Time Cook.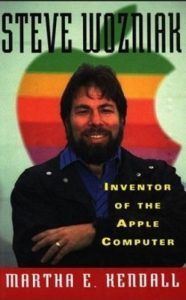 Steve Wozniak. Inventor of the Apple Computer. Cover of the book by Martha E. Kendall
Links
Tired of your old Apple gadget?: Check out our prices. We buy old and used electronics for top dollar cash: Sell my iPhone online for top cash!
Have you discovered our iGotOffer blog? It's full of helpful personal articles and links leading to some of the world's best-known resources about Apple products, news about consumer electronic market, its history and more. Reading our blog and our Apple Encyclopedia, you can gain valuable tips and information on many topics! Great advice is on its way to you!: iGotOffer Blog.
Apple News+ Hands-on | Worth $10?! [Video]
Video uploaded by AppleInsider on March 26, 2019.