History of Apple – Third Quarter of 2019 Timeline
In the third quarter of 2019 Apple continued to develop its innovative products and services. The company continued as well its support to environment.
Apple iPhone 11 and 11 Pro event in 11 minutes [Video]
Video uploaded by The Verge on September 10, 2019
History of Apple — Third Quarter 2019
July 9, 2019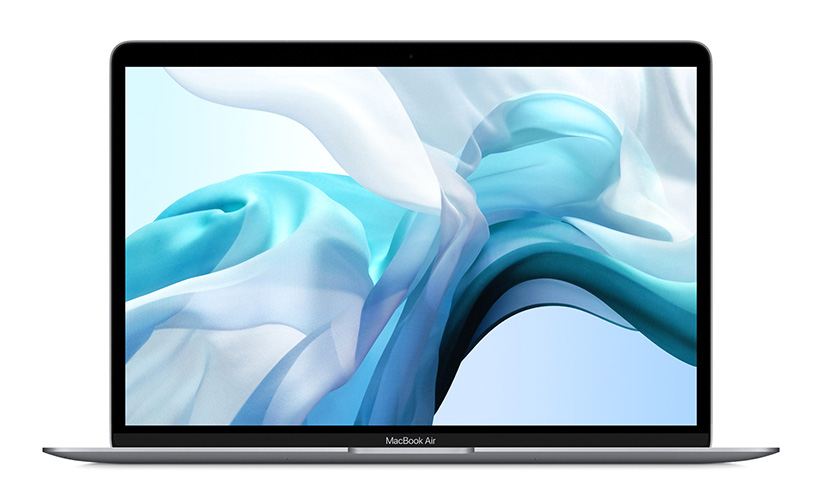 Apple announces updated Retina display with True Tone 13-inch MacBook Air, which starts at a price of $1,099, with an even lower price of $999 for college students. MacBook Air (Mid 2019) features a thin and light design in three finishes, the Touch ID, an 8th-generation dual-core processor. It also offers immersive wide stereo sound and all-day battery life. The updated MacBook Air is part of Apple's Back to School promotion starting today and available to higher education students, their parents, faculty, staff and home-school teachers through the Apple Education Store. The promotion includes a pair of qualifying Beats headphones with the purchase of any eligible Mac or iPad, as well as education discounts on qualifying Mac, iPad, AppleCare, select accessories and services. This fall, MacBook Air and MacBook Pro can be updated at no cost with macOS Catalina, the latest version of the desktop operating system
July 9, 2019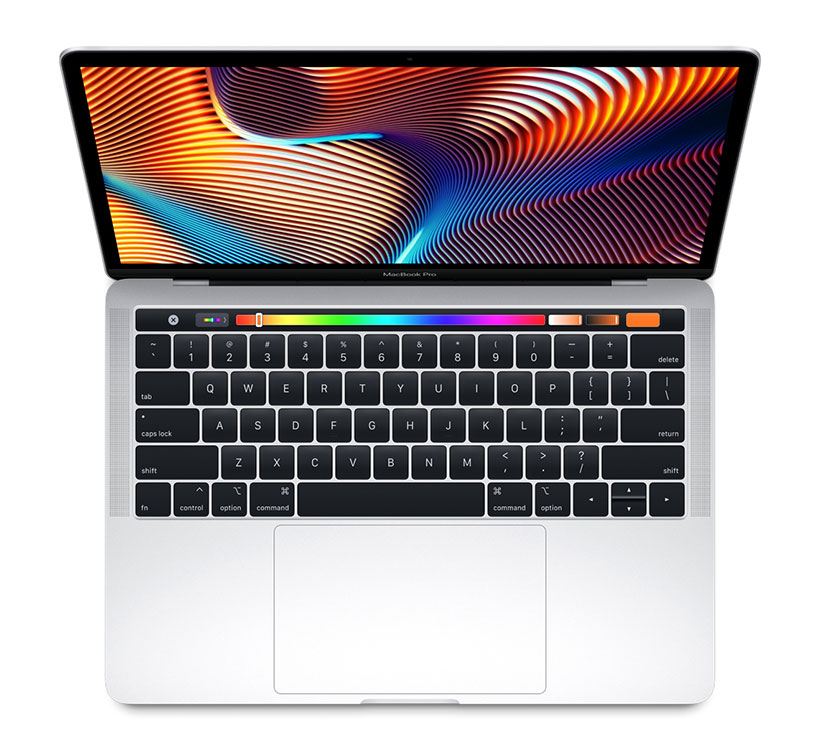 Apple updates the entry-level $1,299 ($1,199 for college students) 13-inch MacBook Pro, which 18th-generation quad-core processors, making it two times more powerful than before. This MacBook Pro also features Touch Bar and Touch ID, a True Tone Retina display and the Apple T2 Security Chip. As MacBook Air, the new MacBook Pro is also part of Apple's Back to School promotion, which includes a pair of Beats Studio 3 Wireless headphones with the purchase of a qualifying Mac notebook or iMac. The 13-inch MacBook Pro has a super-fast SSDs, all-day battery life and the Mac notebook display featuring a portable 3-pound design. This fall, MacBook Pro can be updated at no cost with macOS Catalina, which comes with Apple's entertainment apps, such as Apple Music, Apple Podcasts and the Apple TV app. The Sidecar feature enables users to extend their Mac desktop by using their iPad as a second display or as a high-precision input device. New security features keep users better protected and Voice Control lets users control their Mac entirely with their voice.
July 19, 2019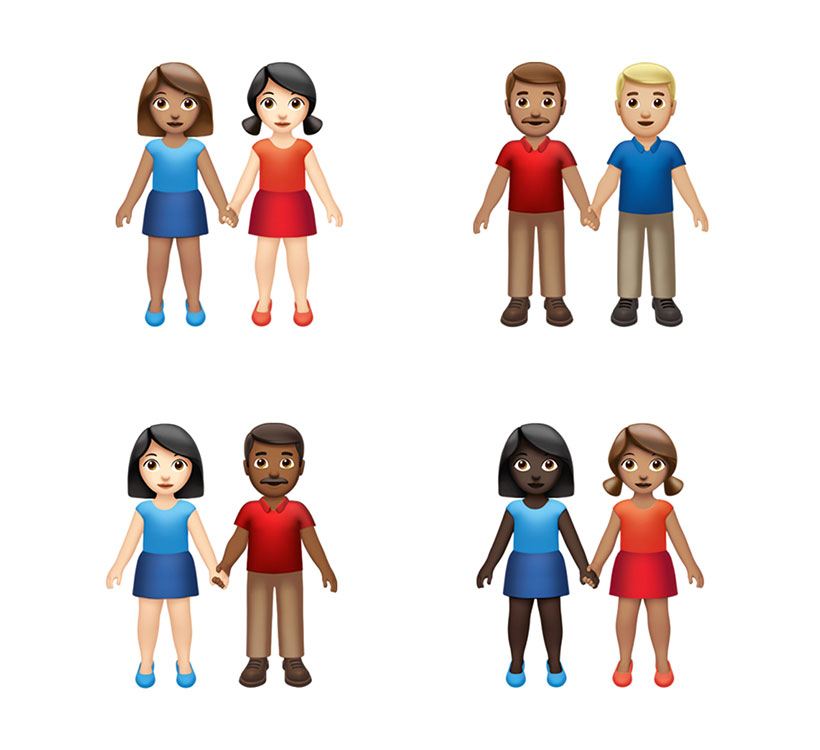 To celebrate World Emoji Day, Apple offers a look at new animated emoji coming to iPhone, iPad, Mac and Apple Watch this fall. The company reveals the newest designs that bring more diversity to the keyboard, alongside fun and additions to such categories as animals, activities, food and smiley faces. In a major update to the Holding Hands emoji typically used to represent couples and relationships, users will now be able to select any combination of skin tone, in addition to gender, to personalize the people holding hands, opening up more than 75 possible combinations. Following Apple's proposal to the Unicode Consortium last year to introduce more disability-themed emoji, they will be available in the emoji keyboard. New disability-themed emoji include an air with a hearing aid, a prosthetic leg, a prosthetic arm, wheelchairs, guide-dog and other, providing a more inclusive experience for all. Many additional emoji categories are getting updates with a new smiley face for yawning, a one-piece swimsuit, new food items including a waffle, butter and garlic, falafel, New animals include the sloth, flamingo, orangutan and skunk. New banjo, parachute, kite and yo-yo reveal every detail. In total, fifty-nine new emoji designs will be available this fall with a free software update for iPhone, iPad, Mac and Apple Watch. Thousands of emoji are currently available, including emotive smiley faces, gender-neutral characters, more professions, various clothing options, food types, animals, mythical creatures and more. New emoji are created based on the approved characters in Unicode 12.0.
July 23, 2019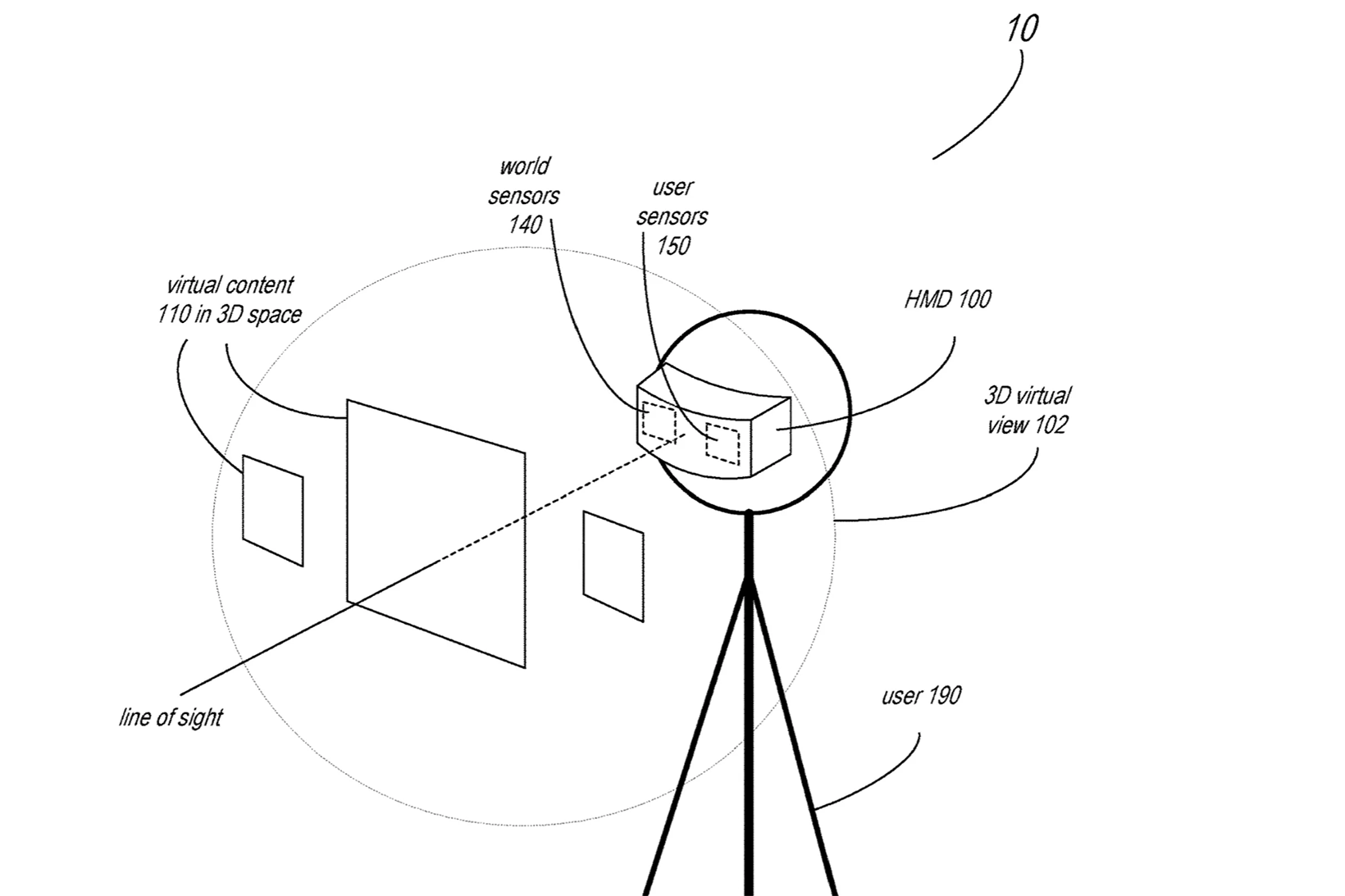 Apple reveals some of the ideas it's been exploring in a newly-filed US patent application for sensors on a head-mounted display that captures the wearer's head pose, surrounding light, gaze, hand gestures, and facial expressions including the user's eyebrows, mouth, and jaw movements. The display would be combined with multiple world-facing or outward-facing sensors that would collect information about the user's environment, including depth information, and then render those images in the user's display. The idea is represent the wearer's body, gestures and facial expressions in a 3D view they'd see through the headset's viewer. Or, in Apple's words, it would use the information to "render avatar of the user for display in the 3D virtual view based at least in part on information collected by the plurality of user-facing sensors" and then blend that with information captured from world-facing sensors.
July 25, 2019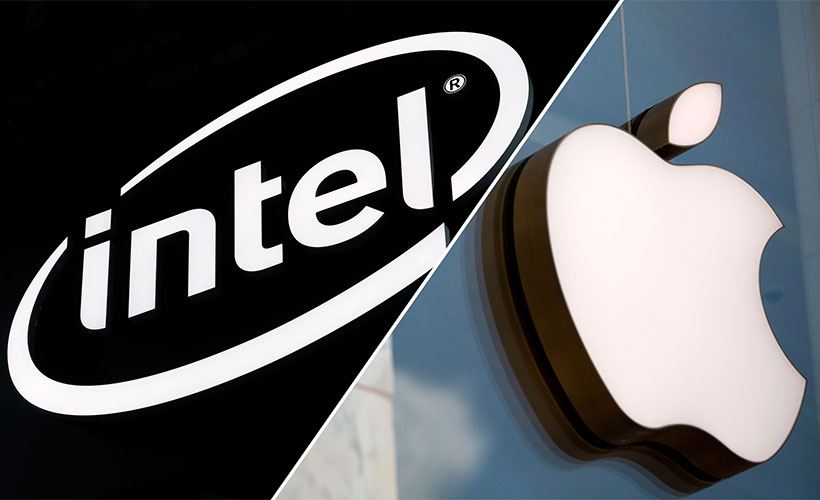 Apple has agreed to acquire Intel's 5G modem business in an acquisition that highlights the iPad and iPhone maker's desire to have more direct control of its supply chain. At the same time that Intel released its Q2 2019 earnings report, Apple announced the deal, worth $1 billion. For now, no further financial information has been disclosed. Under the terms of the agreement, roughly 2,200 engineers will move from Intel to Apple, of which forms of the majority of Intel's modem business. Apple will also acquire a range of patents, bringing the count up to over 17,000 patents related to wireless technologies, cellular standards, and modems. Rumors of a potential acquisition surfaced earlier this week. Reports suggested that a deal could be worth $1 billion or more, and the companies had recently entered "advanced" talks after on-and-off discussions over a year. By offloading the modem group – a wise decision considering Intel has previously revealed its plans to leave the 5G mobile modem development business – the company could potentially save up to one billion dollars a year in operational expenditure. Intel previously said that there was "no clear path to profitability or positive returns" in the 5G modem space. The deal is expected to close in the fourth quarter of 2019, pending regulatory approval.
July 30, 2019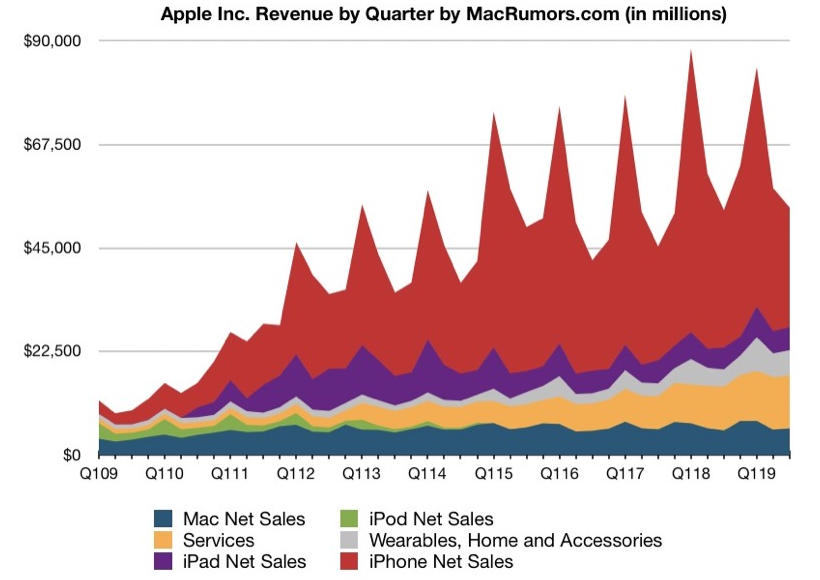 Apple announces financial results for its fiscal 2019 third quarter ended June 29, 2019. Apple posted quarterly revenue of $53.8 billion, an increase of 1 percent from the year-ago quarter, and quarterly earnings per diluted share of $2.18, down 7 percent. International sales accounted for 59 percent of the quarter's revenue. "This was our biggest June quarter ever – driven by all-time record revenue from Services, accelerating growth from Wearables, strong performance from iPad and Mac and significant improvement in iPhone trends," said Tim Cook, Apple's CEO. "Our year-over-year business performance improved compared to the March quarter and drove strong operating cash flow of $11.6 billion," said Luca Maestri, Apple's CFO. "We returned over $21 billion to shareholders during the quarter, including $17 billion through open market repurchases of almost 88 million Apple shares, and $3.6 billion in dividends and equivalents." Apple's board of directors has declared a cash dividend of $0.77 per share of the Company's common stock.
August 7, 2019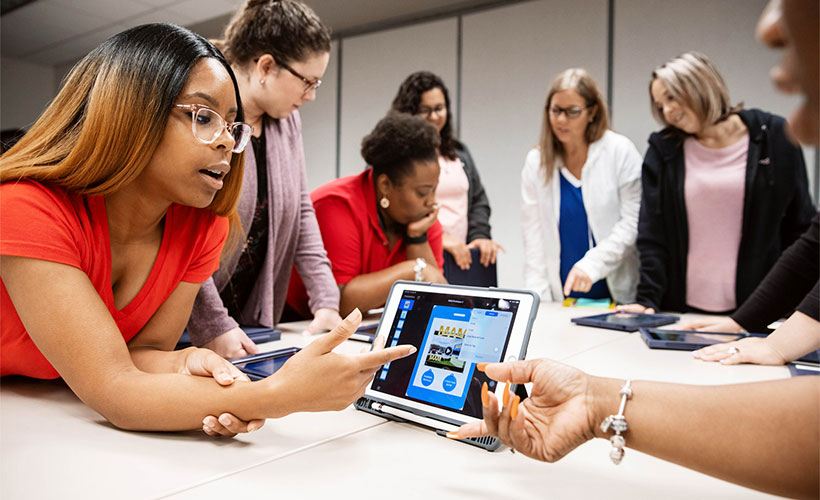 Apple brings contactless student IDs on iPhone and Apple Watch to more universities. More than 100,000 college students will enjoy the ease and convenience of carrying their student IDs on iPhone and Apple Watch. Students at Clemson University, Georgetown University, University of Tennessee, University of Kentucky, University of San Francisco, University of Vermont, Arkansas State University, South Dakota State University, Norfolk State University, Louisburg College, University of North Alabama and Chowan University will soon be able to use their student ID in Apple Wallet to get into dorms, buy lunch and more. Duke University, University of Oklahoma, University of Alabama, Temple University, Johns Hopkins University, Marshall University and Mercer University already offer their students, faculty and staff the ease, convenience and security of contactless student IDs in Wallet. Students can leave their physical wallets behind and use their iPhone or Apple Watch to buy gear at the campus store and enter their dorm, dining hall, gym and more. Once students add their student ID to Apple Wallet, they simply hold their iPhone or Apple Watch near a reader anywhere physical student ID cards are accepted on and off campus. With contactless student IDs in Apple Wallet, students can leave their physical wallets at home and no longer have to worry about misplacing their physical cards. School credentials on iPhone and Apple Watch are also protected by two-factor authentication.
August 13, 2019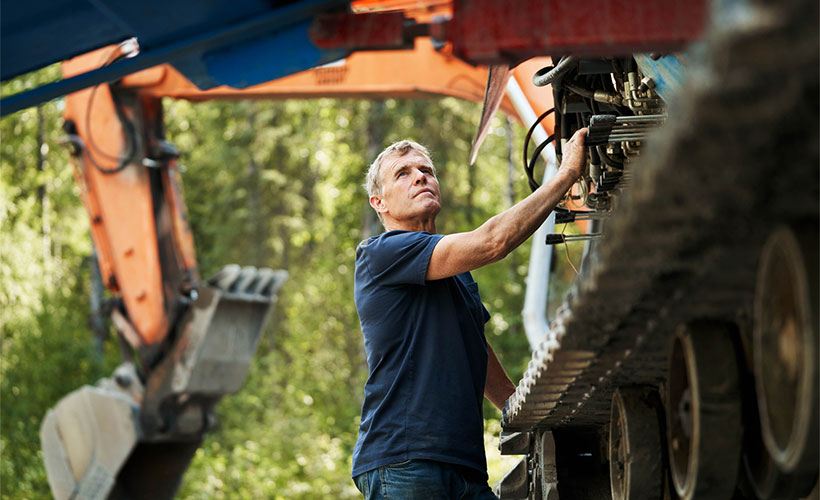 Apple announces that this fall, Salmon Gold will enter Apple's supply chain and be traceable from mine to refiner using blockchain technology. To date, RESOLVE has secured restoration plans with three miners in Alaska and the Yukon, with several more under consideration for next summer. As the mining season comes to a close, the organization projects over 1,000 ounces of the partnership's trademarked Salmon Gold this year, increased from last summer's 25 ounces. This fall, all Salmon Gold entering Apple's supply chain will be traced from the mine to the refiner using blockchain technology. Salmon Gold's partners will continue fine-tuning the project so that one day it may provide a blueprint for others to change the way they mine. In the meantime, Edzerza will continue scouting in the Yukon and British Columbia as RESOLVE looks for new partners. "We have a sacred responsibility to stewardship of the environment that we call our ancestral land, so that future generations can experience it the way our ancestors did," Edzerza says.
August 19, 2019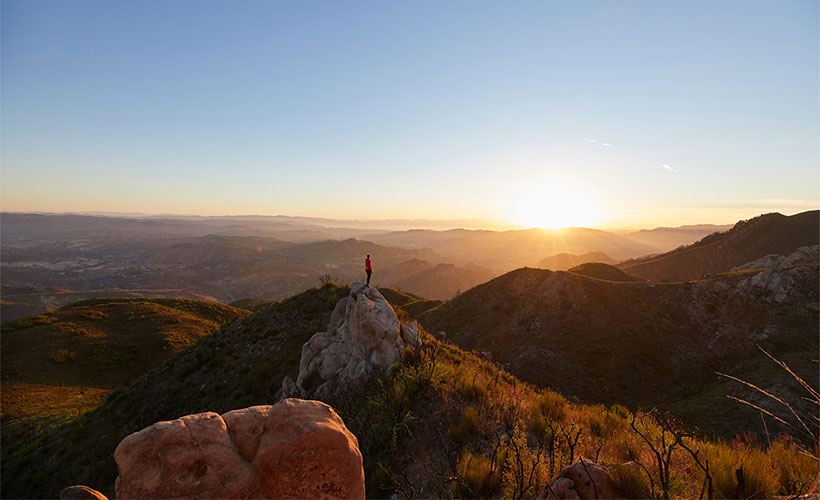 Ahead of the 103rd anniversary of the US National Park Service, Apple introduces new ways customers can enjoy and support America's parks, including an Apple Pay donation program, an Apple Watch Activity Challenge and special content and collections on Apple Music, Apple Podcasts and more. "The beauty in our parks is obvious to all observers but their most profound contribution is to our spirit," said Tim Cook, Apple's CEO. "We are proud to support them." From August 17 through August 25, Apple will make a $10 donation to the National Park Foundation for each purchase made with Apple Pay at an Apple Store, apple.com or the Apple Store app in the US.1 Apple's donation will support programs across the country that help to connect young people who wouldn't otherwise have the means with transformative park experiences. These programs range from elementary classroom field trips to immersive multi-day experiences in parks, plus multi-week services corps for young adults that help foster skills and leadership, while providing capacity to critical parks projects.
August 20, 2019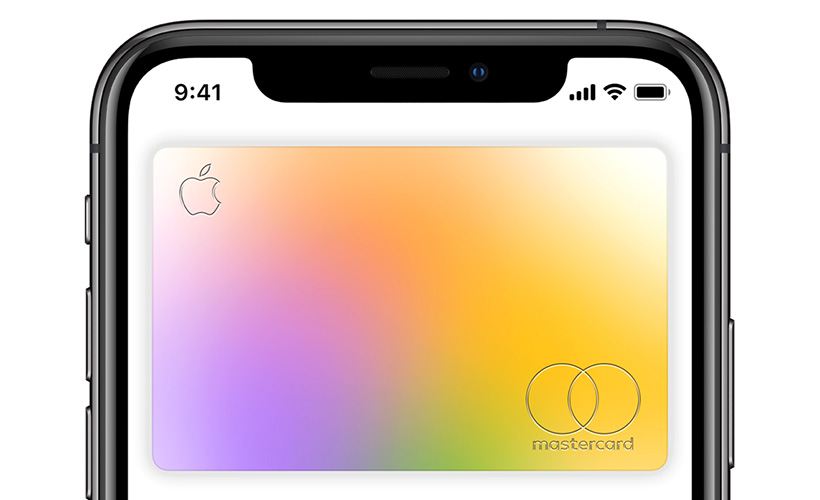 Apple Card, a new kind of credit card created by Apple and designed to help customers lead a healthier financial life, is available in the US starting today. Customers can apply for Apple Card through the Wallet app on iPhone in minutes and start using it right away2 with Apple Pay in stores, in apps and on websites. Built on simplicity, transparency and privacy, Apple Card has no fees,3 encourages customers to pay less interest, offers an easy-to-understand view of spending and provides a new level of privacy and security. This launch follows the Apple Card preview earlier this month, during which a limited number of customers were invited to apply early. "We're thrilled with the overwhelming interest in Apple Card and its positive reception," said Jennifer Bailey, Apple's vice president of Apple Pay.
August 29, 2019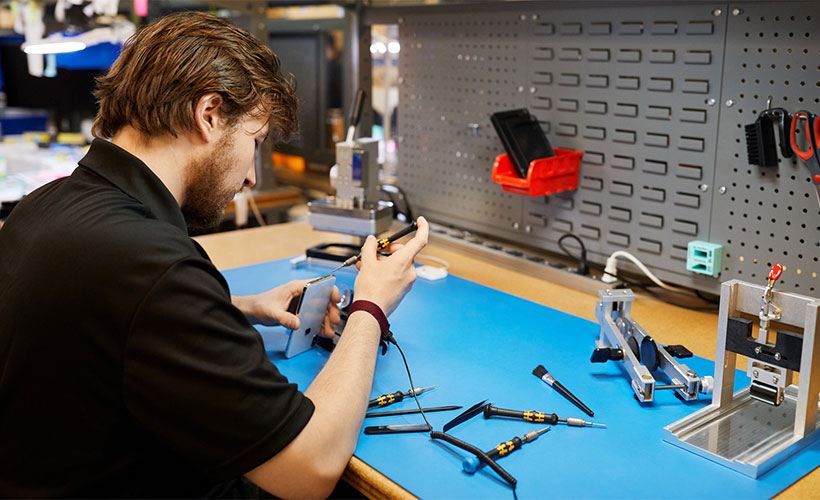 Apple announces a new repair program, offering customers additional options for the most common out-of-warranty iPhone repairs. Apple will provide more independent repair businesses – large or small – with the same genuine parts, tools, training, repair manuals and diagnostics as its Apple Authorized Service Providers (AASPs). The program is launching in the US with plans to expand to other countries. "To better meet our customers' needs, we're making it easier for independent providers across the US to tap into the same resources as our Apple Authorized Service Provider network," said Jeff Williams, Apple's chief operating officer. "When a repair is needed, a customer should have confidence the repair is done right. We believe the safest and most reliable repair is one handled by a trained technician using genuine parts that have been properly engineered and rigorously tested." The new independent repair provider program complements Apple's continued investment in its growing global network of over 5,000 AASPs that lead the industry for customer satisfaction and help millions of people with both in- and out-of-warranty service for all Apple products. There is no cost to join Apple's independent repair program. To qualify for the new program, businesses need to have an Apple-certified technician who can perform the repairs. The process for certification is simple and free of charge. Qualifying repair businesses will receive Apple-genuine parts, tools, training, repair manuals and diagnostics at the same cost as AASPs. Over the past year, Apple has launched a successful pilot with 20 independent repair businesses in North America, Europe and Asia who are currently offering genuine parts for repairs. Today's announcement follows Apple's recent major expansion of its authorized service network into every Best Buy store in the US, tripling the number of US AASP locations compared to three years ago.
September 7, 2019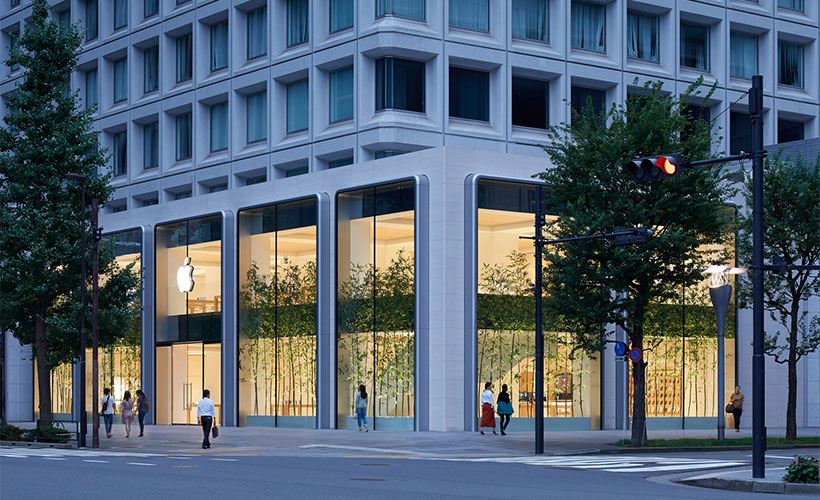 In the heart of the Marunouchi business district, Apple will open its newest and largest store in Japan across from the historic Tokyo Station this Saturday, September 7. Apple Marunouchi is Apple's third store to open in Japan since last April as part of a multi-year retail investment and expansion in the country. Customers in Japan now have more space to discover Apple products, participate in a Today at Apple session or seek advice from a Genius.The opening of Apple Marunouchi marks a significant moment in Apple's long relationship with Japan. Marunouchi has amazing energy and Apple's teams can't wait to welcome customers to our largest store in Japan for the first time on Saturday.
September 10, 2019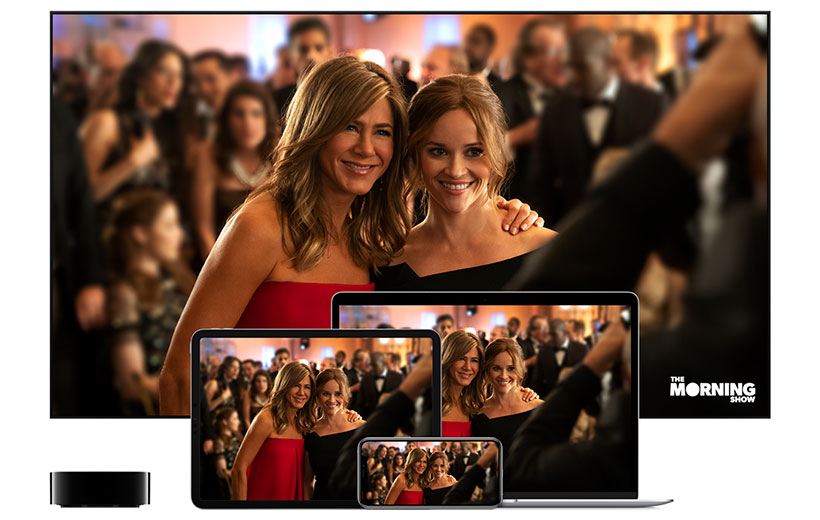 Apple announces Apple TV+, the first all-original video subscription service and home for today's most imaginative storytellers, will launch November 1 in over 100 countries and regions. Apple TV+ will offer a powerful and inspiring lineup of original shows, movies and documentaries, including "The Morning Show," "Dickinson," "See," "For All Mankind" and "The Elephant Queen." The service will be available on the Apple TV app on iPhone, iPad, Apple TV, iPod touch, Mac and other platforms, including online at tv.apple.com, for $4.99 per month with a seven-day free trial. Starting today, customers who purchase any iPhone, iPad, Apple TV, iPod touch or Mac can enjoy one year of Apple TV+ for free. Through Family Sharing, up to six family members can share one Apple TV+ subscription. "With Apple TV+, we are presenting all-original stories from the best, brightest and most creative minds, and we know viewers will find their new favorite show or movie on our service," said Zack Van Amburg, Apple's head of Worldwide Video. "Each Apple TV+ original offers its own unique story, fresh perspective and powerful message — all meant to entertain, connect and inspire cultural conversations."
September 10, 2019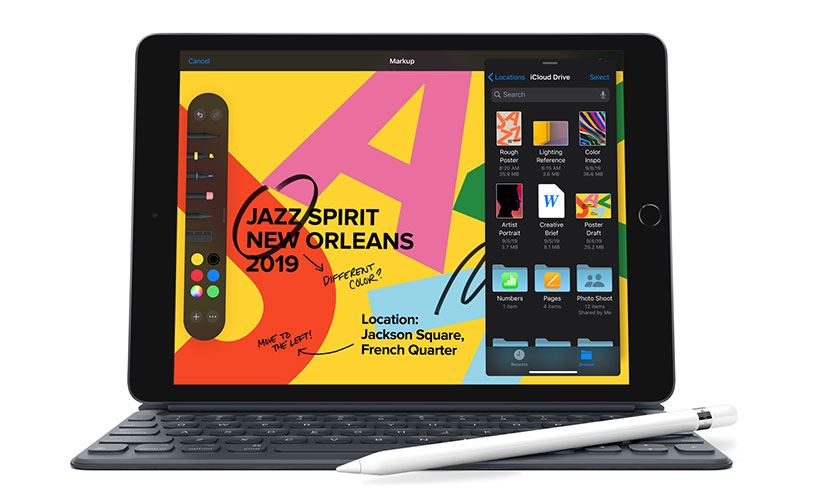 Featuring a 10.2-Inch Retina Display, Apple Pencil and Smart Keyboard Support, and iPadOS for Powerful Multitasking and Creative Capabilities the new seventh-generation iPad packs even more value into the most popular, most affordable iPad model. The new 10.2-inch Retina display iPad has nearly 3.5 million pixels and a wide viewing angle making it a vivid canvas for creative expression and perfect for immersive augmented reality (AR) experiences that take advantage of its enhanced cameras and advanced sensors. Featuring the powerful A10 Fusion chip, the new seventh-generation iPad brings up to two times faster performance over the top-selling Windows PC4 for powerful multitasking and smooth gameplay in Apple Arcade. Designed to be ultra-portable and durable, iPad weighs about one pound and for the first time features an enclosure made from 100 percent recycled aluminum with the same strength, durability and beautiful finish as the aluminum in all Apple products.
September 10, 2019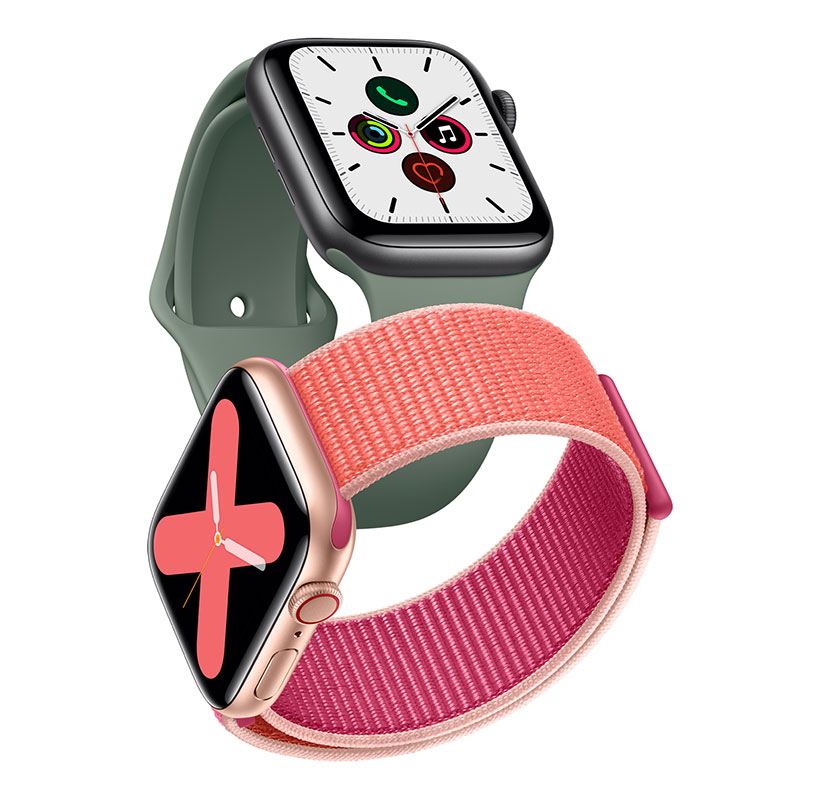 Apple unveils Apple Watch Series 5. New location features, from a built-in compass to current elevation, help users better navigate their day, while international emergency calling allows customers to call emergency services directly from Apple Watch in over 150 countries, even without iPhone nearby. Apple Watch Series 5 is available in a wider range of materials, including aluminum, stainless steel, ceramic and an all-new titanium. Combined with the power of watchOS 6, users are empowered to take charge of their health and fitness with new features like Cycle Tracking, the Noise app and Activity Trends. The combination of hardware innovation and software design allows Apple Watch Series 5 to offer all-day 18-hour battery life.
September 10, 2019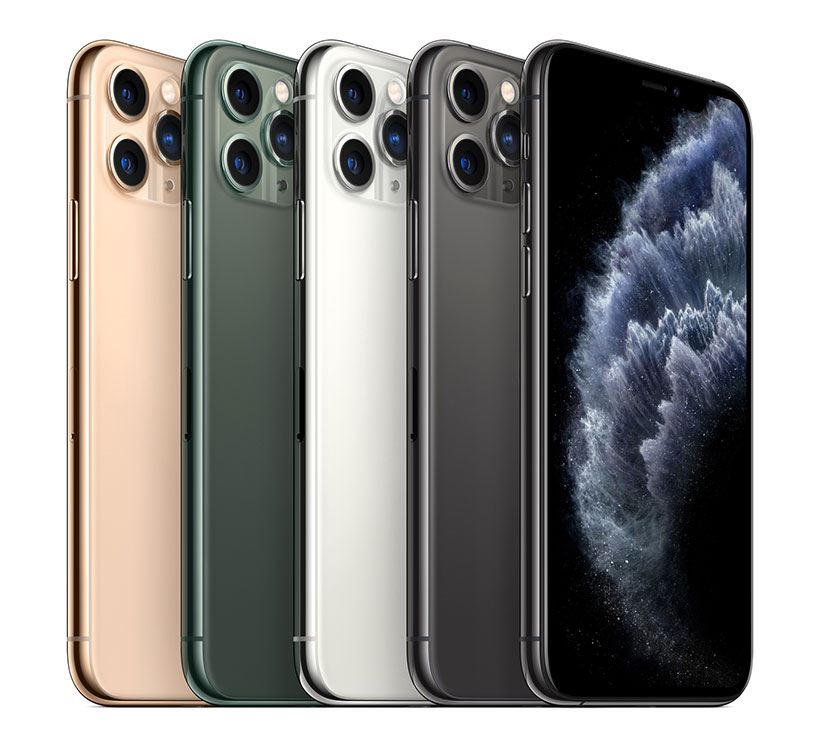 Apple announces iPhone 11 Pro and iPhone 11 Pro Max, a new pro line for iPhone that delivers advanced performance for users who want the very best smartphone. The new Super Retina XDR display is a pro display with the brightest display ever in an iPhone. The powerful Apple-designed A13 Bionic chip enables a leap in battery life to easily get through the day. A new triple-camera system provides a pro-level camera experience with an Ultra Wide, Wide and Telephoto camera, delivering huge improvements to low-light photography and offering the highest quality video in a smartphone that is great for shooting action videos. iPhone 11 Pro and iPhone 11 Pro Max come in four finishes including a new midnight green.
September 10, 2019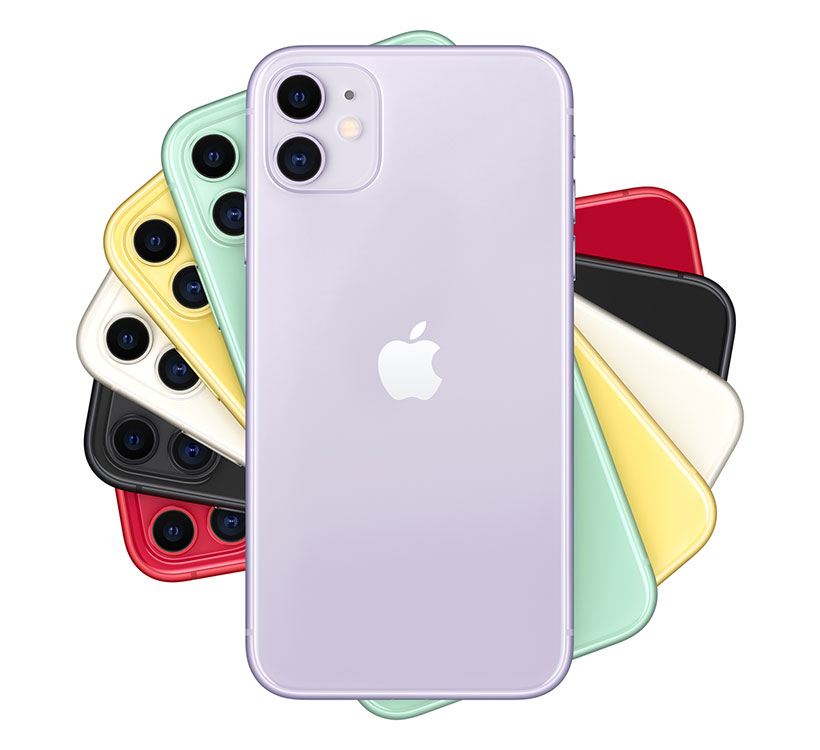 Apple announced iPhone 11, delivering innovations that make the world's most popular smartphone even more powerful, improving the features people use the most throughout their day. iPhone 11 introduces a powerful dual-camera system, offering an intuitive camera experience with the highest quality video in a smartphone and Night mode for photos. iPhone 11 is powered by the A13 Bionic chip to perform the most demanding tasks, while getting through an entire day on a single charge, and is designed to withstand the elements with improved water resistance. iPhone 11 comes in six new colors, it is the next generation of iPhone, packed with new capabilities in a new design, including new Ultra Wide and Wide cameras for videos and photos, the power and ease of use of iOS 13, and A13 Bionic.
September 10, 2019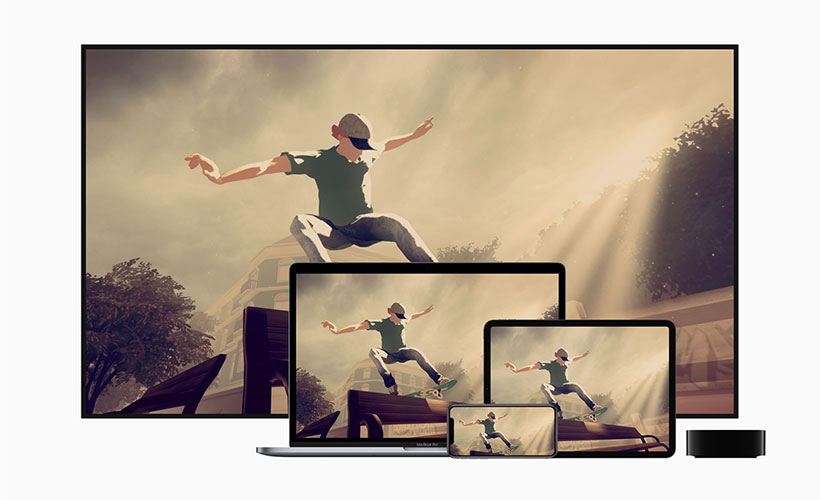 Apple announces that Apple Arcade will be available on the App Store on Thursday, September 19 with iOS 13, offering an all-new way to enjoy games without limits. With a subscription to Apple Arcade for $4.99 per month, users get unlimited access to the entire catalog of over 100 new, exclusive games, all playable across iPhone, iPad, iPod touch, Mac and Apple TV. Apple Arcade is launching with a one-month free trial, and users will not find the games on any other mobile platform or subscription service. Apple Arcade games can all be played offline, and a single subscription includes access for up to six family members with Family Sharing. The catalog will exceed 100 games in the coming weeks as new titles are introduced, with more games to come every month. Apple Arcade will be available on September 30 on iPadOS and tvOS 13 and in October on macOS Catalina.
September 17, 2019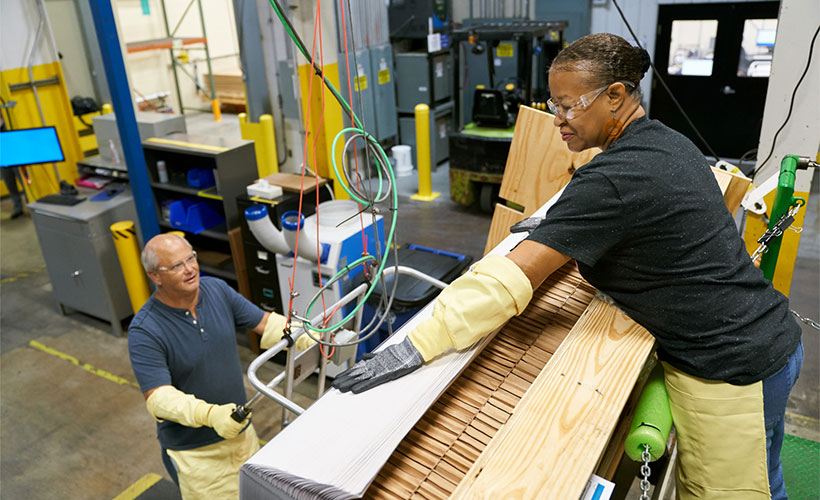 Apple announces it is awarding $250 million from its Advanced Manufacturing Fund to Corning Incorporated, supplier of precision glass for iPhone, Apple Watch and iPad. This award builds on the $200 million the company received from Apple's Advanced Manufacturing Fund in May 2017. The combined investment supports Corning's research and development into state-of-the-art glass processes, equipment and materials integral to the delivery of next-generation consumer devices. "Apple and Corning's rich history dates back more than a decade, and our partnership revolutionized glass and transformed the technology industry with the first iPhone," said Jeff Williams, Apple's chief operating officer. "This award underscores Apple and Corning's shared belief in the vital role that ingenuity plays in creating industry-leading products, and the pride that both companies take in applying American innovation and advanced manufacturing to solve some of the world's toughest technology challenges."
September 19, 2019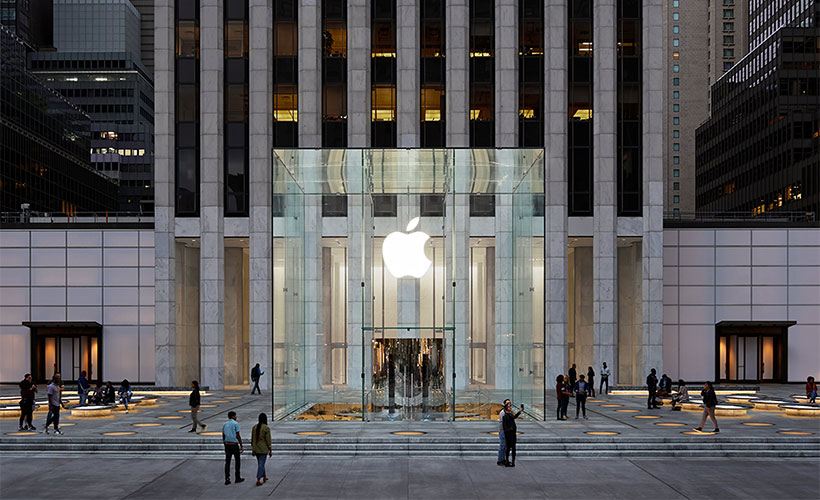 New York. Apple previews the new Apple Fifth Avenue, an entirely reimagined space beneath one of New York City's most recognized landmarks. With its distinctive, luminous glass cube rising above a newly designed public plaza, Apple Fifth Avenue is ready to resume its place at the heart of one of the world's most vibrant creative communities. Now nearly double the size of its original version with a higher ceiling and more natural light, Apple Fifth Avenue is a brighter, more expansive space, and the perfect stage for customers to discover and try Apple's newest products. A new Forum will be home to free, daily Today at Apple programming, which kicks off Saturday with a special series that captures the creative spirit of New York. The area dedicated to Geniuses has also doubled, allowing the team to dramatically increase service capacity. It remains the only Apple retail location open 24 hours a day, 365 days a year.
September 23, 2019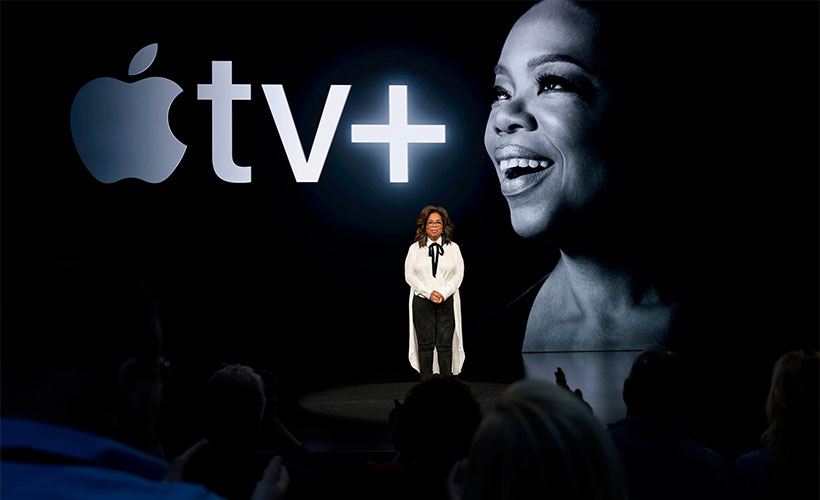 Apple and Oprah Winfrey announce Oprah's Book Club will connect a community of readers worldwide to stories that truly matter by today's most thought-provoking authors. Winfrey, the esteemed producer, actress, talk show host, philanthropist and CEO of OWN, will partner with Apple to build a vibrant, global book club that has the power to both transport and transform people – turning every book into an opportunity for self-discovery, and bringing the world together through reading. Winfrey's first book selection is "The Water Dancer" by Ta-Nehisi Coates, available for pre-order now on Apple Books in both ebook and audiobook formats, and debuting tomorrow.1 Winfrey will interview Coates for the first installment of her new exclusive Apple TV+ series, "Oprah's Book Club," premiering November 1. A new episode will be available every two months. For every Oprah's Book Club selection sold on Apple Books, Apple will make a contribution to the American Library Association to support local libraries, fund programs that give access to everyone and create lifelong readers at an early age.
September 23, 2019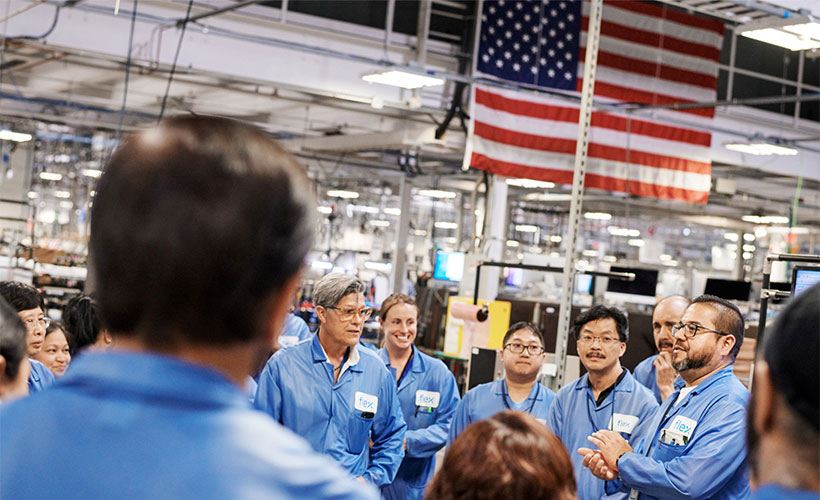 As part of its commitment to US economic growth, Apple today confirmed that its newly redesigned Mac Pro will be manufactured in Austin, Texas. This latest generation Mac Pro, which was unveiled at Apple's annual Worldwide Developer Conference in June, will begin production soon at the same Austin facility where Mac Pro has been made since 2013. The new Mac Pro will include components designed, developed and manufactured by more than a dozen American companies for distribution to US customers. Manufacturers and suppliers across Arizona, Maine, New Mexico, New York, Oregon, Pennsylvania, Texas and Vermont, including Intersil and ON Semiconductor, are providing advanced technology. The US manufacturing of Mac Pro is made possible following a federal product exclusion Apple is receiving for certain necessary components. The value of American-made components in the new Mac Pro is 2.5 times greater than in Apple's previous generation Mac Pro.
Links