History of Apple – Second Quarter 2019 Timeline
The results of the second quarter of 2019 prove the Apple's willingness to continue its efforts and develop innovative products and services.
Apple WWDC 2019 keynote in 13 minutes [Video]
Video uploaded by The Verge on June 3, 2019
History of Apple — Second Quarter 2019
April 11, 2019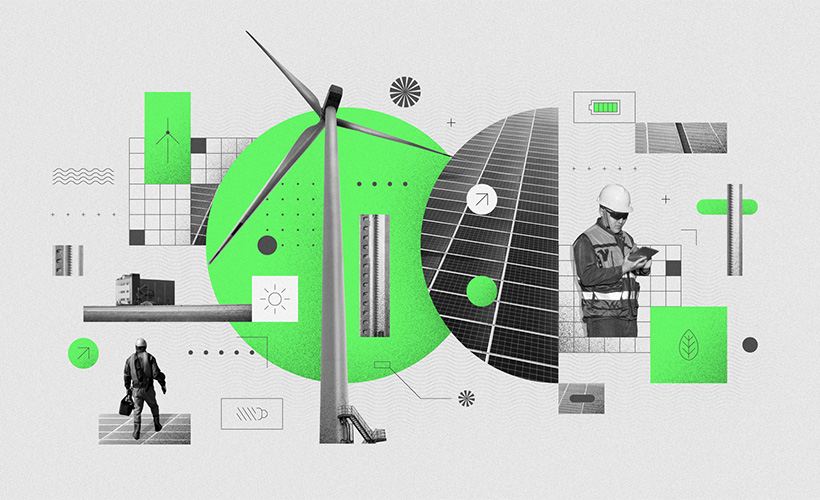 Apple reports it currently has 44 suppliers that have agreed to run their Apple production on 100 percent clean energy, nearly double the amount Apple had previously. The list of newly committed suppliers includes: Advanced International Multitech, Arkema, AT&S, Bemis Associates, Biel Crystal (HK) Manufactory Ltd., BOE, Catcher Technology, Compal Electronics, Corning Incorporated, COSMO, DSM Engineering Plastics, ECCO Leather, Fastway Creation, Finisar, Goertek, Golden Arrow, H.B. Fuller, Hon Hai Precision Industry, Ibiden, Jabil, LEALEA Enterprise, Lens Technology, Lishen, Luxshare-ICT, Mega Precision, Nidec, Pegatron, Primax Group, Qorvo, Quadrant, Quanta Computer, RRD, RyPax, SanHuan, SDK, Solvay, STMicroelectronics, Sunway Communication, Sunwoda Electronics, Taiyo Ink Mfg. Co., tesa SE, TSMC, Wistron, and Yuto.
Through this partnership with its suppliers, Apple will surpass its goal of adding 4 gigawatts of renewable energy to its supply chain by 2020 (with at least 5 gigawatts projected in that time period). This comes one year after Apple declared that all of its global facilities are powered by 100 percent renewable energy. Manufacturing comprises 74 percent of Apple's carbon footprint. Apple instituted its Supplier Clean Energy Program to address the issue of emissions from manufacturing products. Under this program, Apple and its suppliers have utilized clean energy technologies (such as solar and wind) to increase their energy efficiency and transition to renewable energy sources. The result: In 2018, for the third year in a row, Apple reduced its comprehensive carbon footprint, and Apple and its suppliers generated clean energy that was roughly equivalent to the electricity required to power over 600,000 U.S. homes!
Apple also stated that it made significant progress in addressing environmental solutions by allocating all $2.5 billion of its previously-announced Green Bonds, the largest allocation of any U.S. corporation. The company has used these funds to contribute to 40 environmental initiatives around the world, including 28 projects Apple created to handle its entire electricity load. One noteworthy project was developing a new aluminum alloy made from 100 percent recycled materials. As of January 2019, about 66 percent of Apple's renewable energy source comes from such endeavors.
April 16, 2019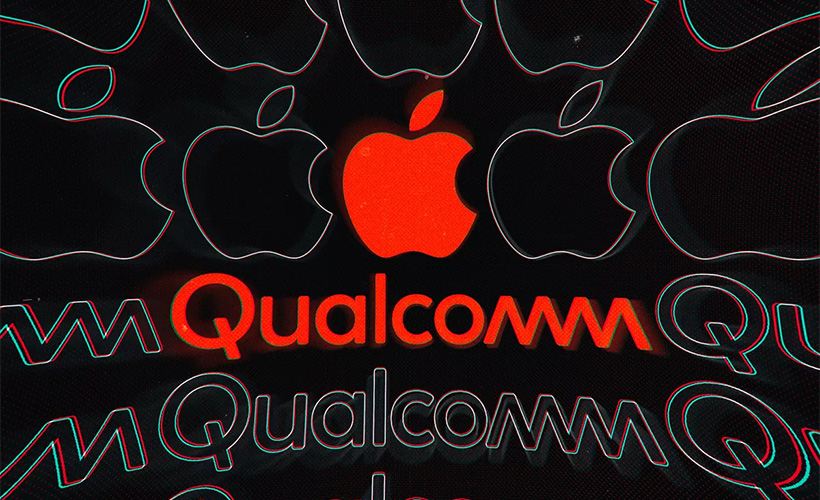 Apple and Qualcomm announce their agreement to dismiss all litigation between their companies worldwide. The settlement includes a payment from Apple to Qualcomm. The companies also reached a six-year license agreement, effective April 1, 2019, including a two-year option to extend, and a multi-year chipset supply agreement.
April 18, 2019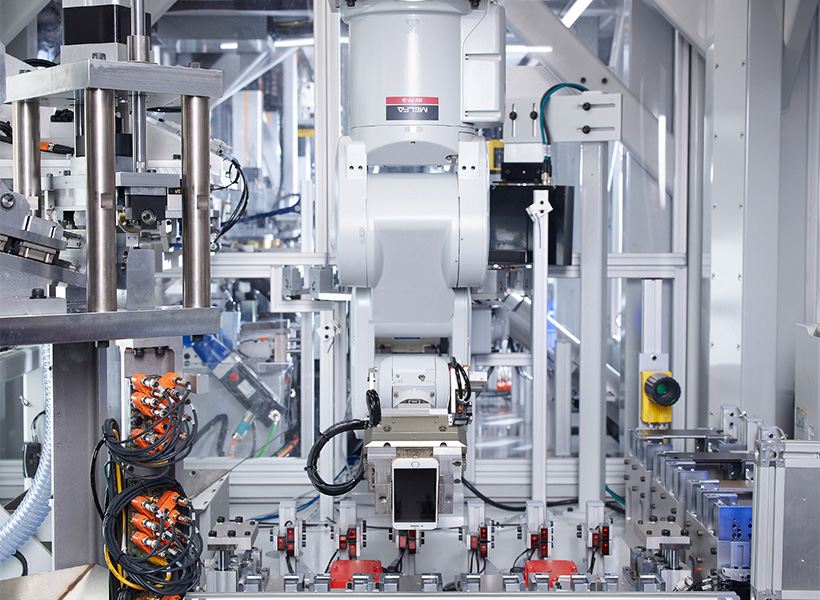 Apple discloses a major expansion of its recycling programs. For starters, Apple is quadrupling the number of locations where U.S. customers can send their iPhone to be disassembled by Daisy, its recycling robot. Daisy will disassemble and recycle select used iPhones returned to Best Buy stores throughout the U.S. and KPN retailers in the Netherlands. Daisy is now able to disassemble 15 iPhone models at the rate of 200 per hour, amounting to 1.2 million devices per year! Once materials have been recovered from Daisy, they are recycled back into the manufacturing process. Apple sends iPhone batteries recovered by Daisy upstream in its supply chain to obtain cobalt, a key battery material. For the first time, cobalt recovered through this process is now being used to make brand-new Apple batteries–a true closed loop for this precious material.
Customers can also relinquish their eligible devices to be recycled under the Apple Trade In program at any Apple Store or through apple.com. Apple has received nearly 1 million devices through Apple programs.
In 2018, Apple refurbished more than 7.8 million Apple devices and helped divert more than 48,000 metric tons of electronic waste from landfills. They have recovered more important materials for reuse; for example, Apple uses 100 percent recycled tin as a key component of the main logic boards of 11 different products.
To further expand on last year's conservation and resource efficiency work, the company will now support the efforts of these environmentally-focused nonprofit corporations: Conservation International, SEE Foundation, and The Recycling Partnership.
April 25, 2019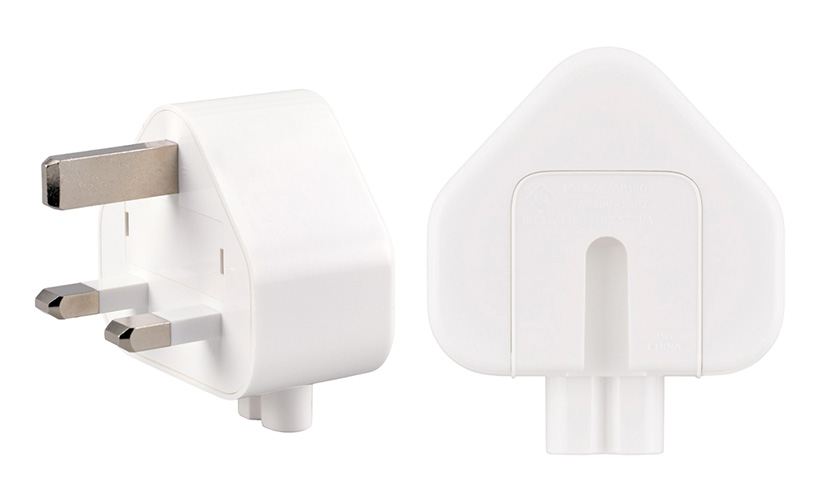 Apple announces a voluntary recall notice for certain AC wall plug adapters and Apple World Travel Adapter Kits. Affected adapters are three-pronged and white, with no letters on the inside slot where it attaches to the main Apple power adapter (see website for more details and images to identify an affected adapter). These AC wall plug adapters were designed primarily for use in Hong Kong, Singapore, and the United Kingdom. They were shipped with Mac and certain iOS devices between 2003 and 2010, and also included in the Apple World Travel Adapter Kit. In very rare cases (Apple is aware of six incidents worldwide), affected Apple three-prong wall plug adapters may break and create a risk of electrical shock if touched. Customers may exchange their affected AC wall plug adapters for a new adapter. The recall does not affect any Apple USB power adapters.
Apple also admits that several parental control apps from the App Store put users' privacy and security at risk, as the apps utilize a highly invasive technology called Mobile Device Management. Apple will now remove these faulty apps from the App Store. You can read the complete text of the statement here: The facts About Parental Control Apps.
April 30, 2019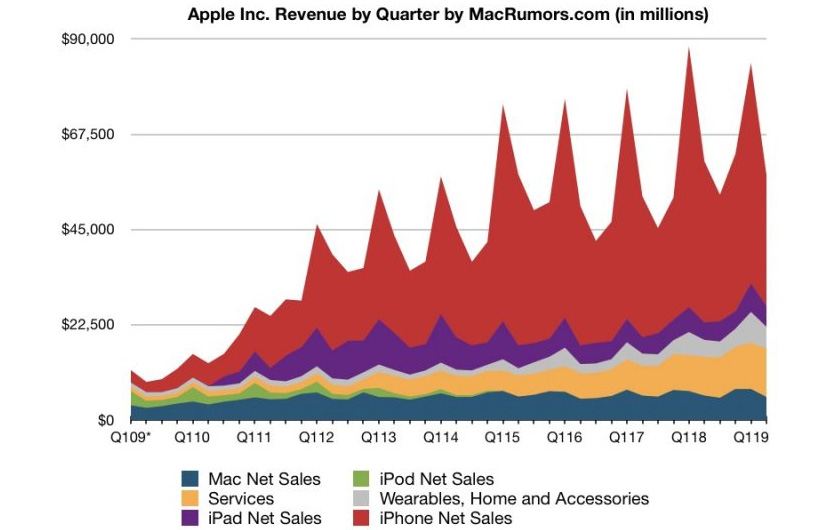 Apple reveals financial results for its fiscal 2019 second quarter ended March 30, 2019. The company posted quarterly revenue of $58 billion (a 5 percent decline from this quarter last year) and $2.46 of quarterly earnings per diluted share (down 10 percent). International sales accounted for 61 percent of the quarter's revenue. The company generated operating cash flow of $11.2 billion in this quarter, and continued to make significant investments in all areas of its business. Apple also returned over $27 billion to shareholders through share repurchases and dividends. To reflect the approved increase, Apple's board of directors declared a cash dividend of $0.77 per share of the company's common stock (an increase of 5 percent), payable on May 16, 2019 to shareholders of record as of the close of business on May 13, 2019.
May 9, 2019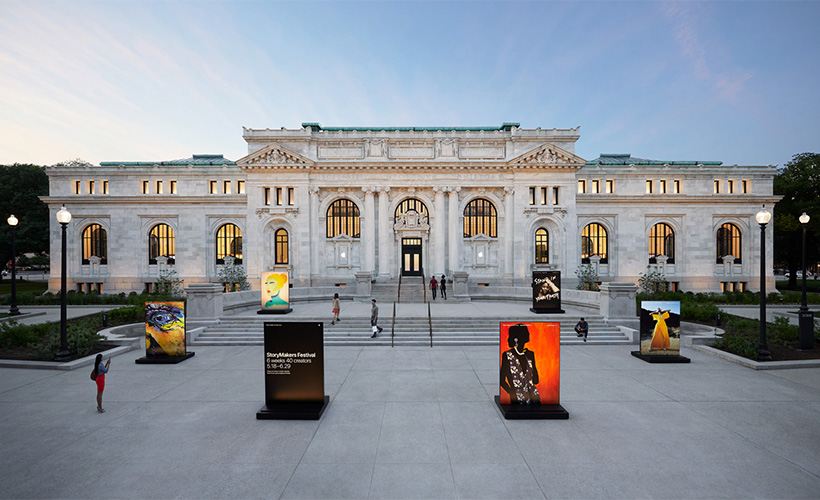 The Apple Carnegie Library opens in Washington, D.C. in a restored Beaux-Arts-style building located in Mount Vernon Square. This building was once home to D.C.'s Central Public Library, which was originally funded by Andrew Carnegie and opened in 1903. The new library is Apple's most extensive historic restoration project to date: To return the building to its original grandeur, Apple worked with conservation experts to carefully preserve the historic facades, return interior spaces to their original footprints, and restore distinctive early 20th-century detailing. Foster + Partners worked in close collaboration with Apple's Chief Design Officer Jony Ive to give this cultural icon a new lease on life.
The highlight of the library is the Forum, a double-height atrium that's the site of Washington, D.C.'s Today at Apple. Here the library will host free daily Today at Apple programming, including sessions led by local artists and world class creators. To celebrate the opening, 40 artists will lead sessions during the six-week StoryMaker Festival. At the store, customers can explore Apple's latest products and work with over 225 highly-trained staff members offering advice, technical support, and assistance for small businesses.
Another library attraction is the new DC History Center, which includes the Kiplinger Research Library, three galleries, and a museum store, all owned and operated by the 125-year-old Historical Society of Washington, D.C.
This library has been revitalized to once again be a center for learning, discovery, and creativity for the community, keeping with Carnegie's vision of a public and free space for all.
May 13, 2019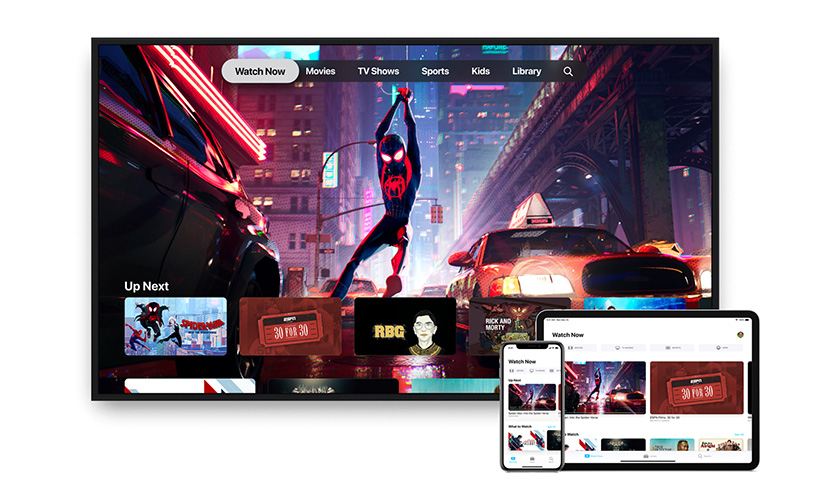 Today the all-new Apple TV app is available in over 100 countries, across iPhone, iPad, Apple TV, and select Samsung smart TVs! The Apple TV app combines all the ways to watch TV into one app. With free iOS 12.3 and tvOS 12.3 software updates, customers around the world can now subscribe to Apple TV channels within the Apple TV app–paying only for the channels they want–and watch on demand directly in the app. In the U.S., Apple TV channels include popular services such as HBO, Starz, SHOWTIME, Smithsonian Channel, EPIX, Tastemade, and new services like MTV Hits, with more to be added over time around the world. Through Family Sharing, up to six family members can share subscriptions to Apple TV channels using just their Apple ID and password. Subscribers can download and watch programs and movies both online and offline, making the Apple TV app the first and only place where HBO subscribers can download movies and shows, such as "Game of Thrones," for offline viewing.
Also starting today, users worldwide can enjoy personalized recommendations of shows and movies from more than 150 video apps and streaming services and over 100,000 iTunes movies and TV shows, including the largest collection of 4K HDR titles available to browse, buy or rent–all within the new Apple TV app. The Watch Now section features Up Next, where users can watch their favorite programs (with activity synced across devices) and explore expertly curated collections based on a thorough analysis of their viewing preferences.
May 21, 2019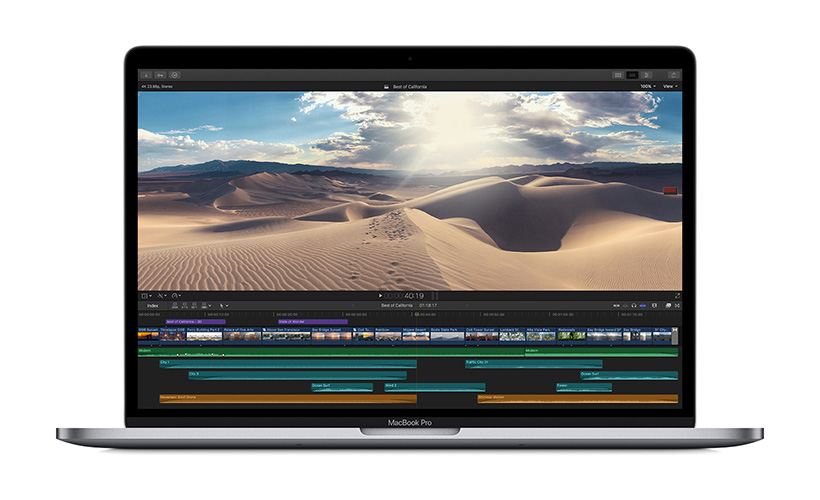 Apple introduces its first 8-core, 15-inch MacBook Pro, the fastest, most dynamic Mac notebook ever. It boasts faster 6- and 8-core Intel Core processors, delivering Turbo Boost speeds up to 5.0 GHz, with two times faster performance than a quad-core MacBook Pro and 40 percent more performance than a 6-core MacBook Pro. In addition, this MacBook Pro dazzles with powerful graphics, colorful Retina display with 500 nits of brightness, super-fast SSDs, the Apple T2 Security Chip, all-day battery life, and macOS Mojave. It's mega powerful for compiling code, processing high-resolution images, rendering 3D graphics, editing multiple streams of 4K video, and more. This 15-inch MacBook Pro starts at US$2,399.
Today Apple also introduces a powerful, updated 13-inch MacBook Pro with Touch Bar, featuring faster quad-core processors, with Turbo Boost speeds up to 4.7 GHz. It's available starting at US$1,799.
May 21, 2019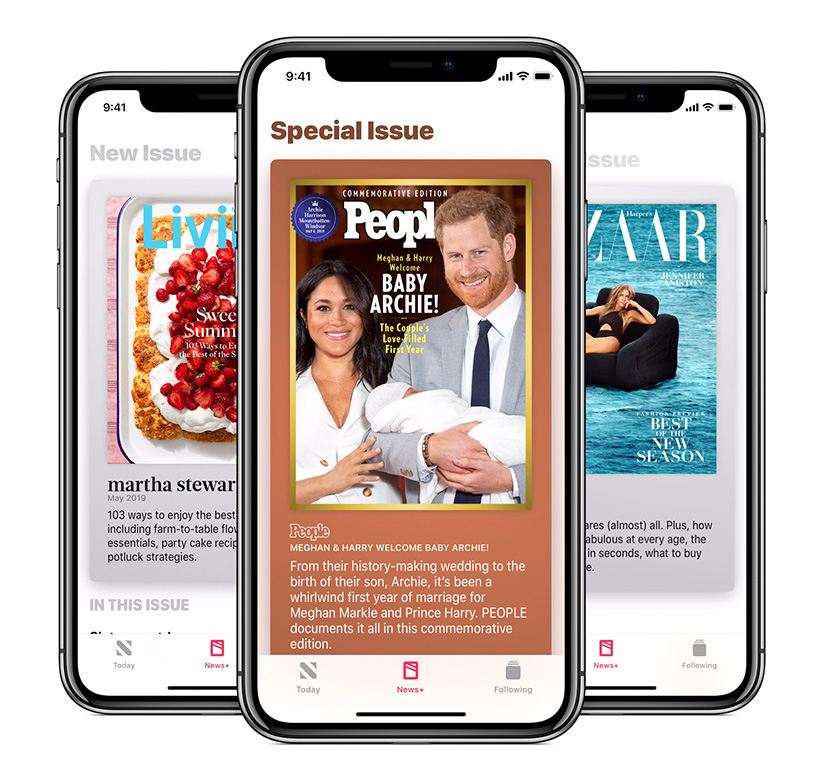 Apple News+ adds more exclusive covers and storytelling. Subscribers can now follow publications directly from the Apple News+ catalog. Apple News+ offers exclusive new issues of Martha Stewart Living, People, Harper's Bazaar, and The Highlight by Vox, an opportunity to escape the daily news routine and focus on stories that are enduring, meaningful, and readable. There's also a special commemorative edition of People (available only on Apple News+ and newsstands), a special Harper's Bazaar issue showcasing Jennifer Aniston, and the summer issue of Popular Science featuring "The Florida Problem," a package of six stories about the impact of climate change on the Sunshine State's natural resources.
Apple News+ allows access to over 300 magazines, newspapers and online publications, for a first class, personalized experience, all on the Apple News app. Since Apple News+ launched in March 2019, publishers have been using the platform to showcase live covers, special issues, and customized feature stories for subscribers. Apple News+ is available for $9.99/month in the U.S. and $12.99/month in Canada. Customers can sign up for a free one-month trial, and the plan automatically renews after the trial ends. To sign up for Apple News+, customers must update to iOS 12.2 or macOS 10.14.4. Through Family Sharing, up to six family members can share one Apple News+ subscription. Apple News+ will be available in the UK and Australia later this year.
May 28, 2019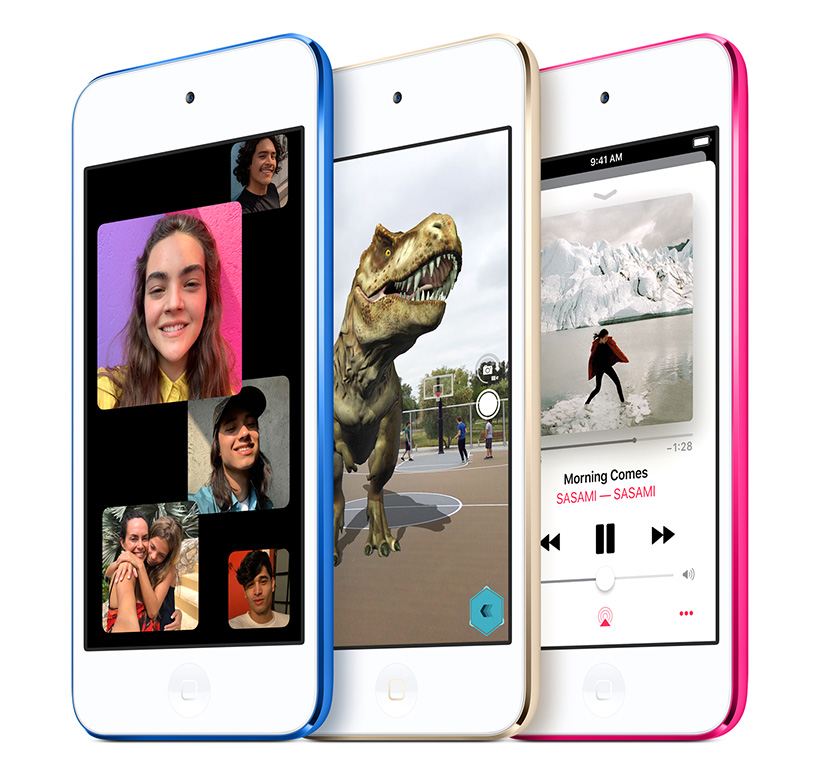 Apple introduces the new iPod touch! The Apple-designed A10 Fusion chip brings three times faster graphics, and for the first time on iPod, immersive augmented reality (AR) experiences and Group FaceTime. The new iPod touch comes in a 256GB capacity, allowing plenty of space to download music for offline listening through Apple Music or the iTunes Store. This iPod touch starts at US$199 for the 32GB model, US$299 for the 128GB model, and US$399 for the 256GB model.
June 3, 2019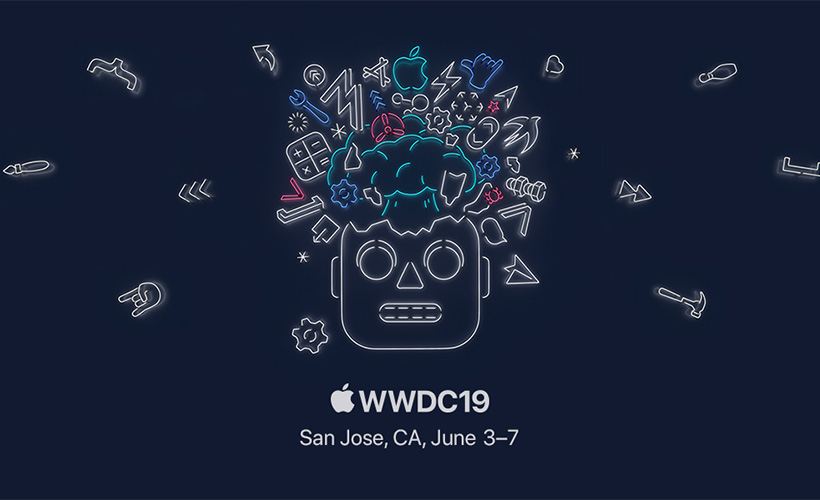 More than 5,000 participants from 86 countries congregate in San Jose, California for the opening of Apple's 2019 Worldwide Developers Conference (WWDC).
June 3, 2019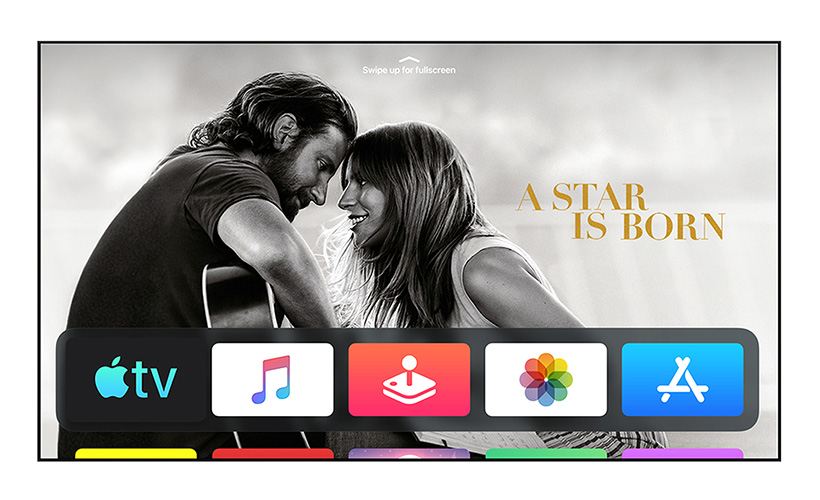 Apple previews tvOS 13, the operating system for Apple TV 4K. With tvOS 13, Apple TV 4K gains the following: A new Home screen; multi-user support for customers to access their own TV shows, movies, music and recommendations; support for Apple Arcade; expanded game controller support; and new 4K HDR screensavers filmed under the sea. With added support for Xbox and PlayStation game controllers, gamers can enjoy great games on Apple Arcade and the App Store. The new Apple TV Control Center makes it easy to switch between family members so everyone gets their own personalized entertainment experience. Apple is also broadening the collection of 4K HDR screen savers available on Apple TV 4K. This fall, tvOS 13 will be available as a free software update for Apple TV 4K and Apple TV HD.
June 3, 2019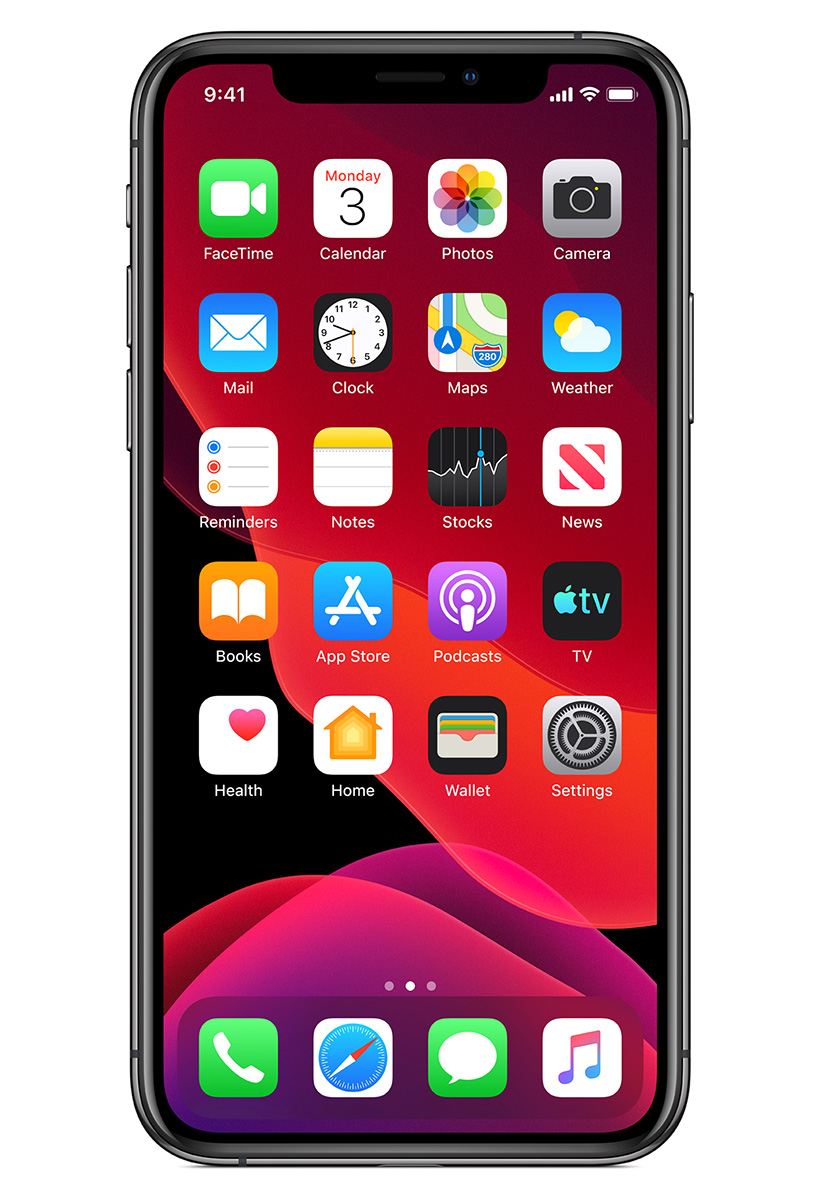 Apple previews iOS 13, introducing a new look for iPhone with Dark Mode and new ways to browse and edit photos, sign in to apps and websites, and navigate the world with an all-new map. This iOS 13 is faster and more responsive, with optimizations throughout. Dark Mode is a new dark color scheme that works systemwide and across all native apps to deliver a great viewing experience, especially in low-light environments. It's available to third-party app developers for integration into their own apps and can be scheduled to turn on automatically at sunset or at a certain time. Dark Mode adjusts background and foreground colors to make content really pop. With iOS 13, Portrait Lighting adjustments can be made right in the Camera app to virtually move the light closer (to sharpen eyes and brighten and smooth facial features), or push the light further away, to create a subtle, refined look. A new High-Key Mono effect creates a beautiful, monochromatic look for Portrait mode photos. Among other features, Siri Shortcuts is now built into iOS and features popular shortcuts. New software features will be available this fall as a free software update for iPhone 6S and later.
June 3, 2019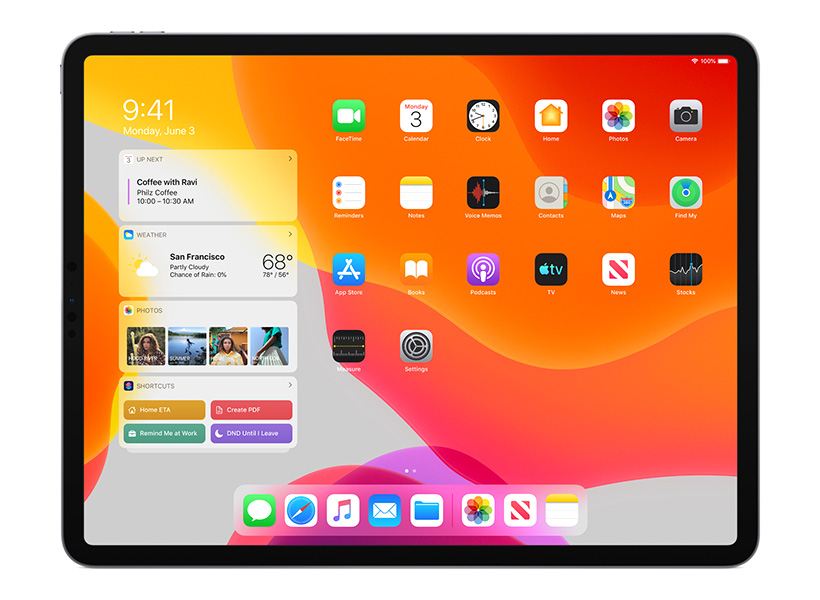 Apple previews iPadOS, the operating system with a new name to recognize its distinctive experience. It builds on the same foundation as iOS, adding new capabilities and intuitive features that take advantage of unique iPad characteristics, like its large display and versatility. The Home screen has been redesigned with a new layout to display more apps on each page. Today View can now be added to the Home screen, allowing quick access to widgets for at-a-glance information, including headlines, weather, calendar, events, tips, and more. Now iPad users can work with multiple files and documents simultaneously on the same app with updates to Split View, or can quickly view and switch between multiple apps in Slide Over. With iPadOS, text editing receives a major update, making it easier and faster to point with even more precision and speed, select text with just a swipe and use new gestures to cut, copy, paste, and undo. This fall, iPadOS will be available as a free software update for iPad Air 2 and later, all iPad Pro models, iPad 5th generation and later, and iPad mini 4 and later.
June 3, 2019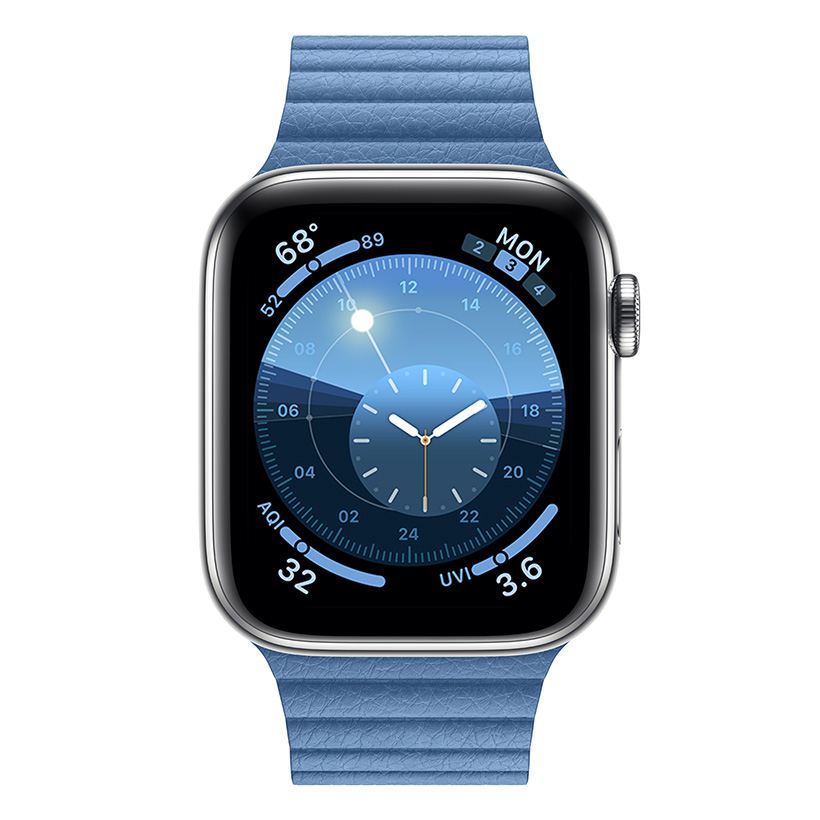 Apple previews watchOS 6, which empowers Apple Watch users to better manage their health and fitness, and gives direct access to the App Store. It offers dynamic new watch faces (including Modular Compact, Solar Dial, California, Gradient and Numerals faces) and options for personalization and access to favorite apps, contacts, and information. The innovative Cycle Tracking app enables women to log important information related to their menstrual cycles and see predicted timing for their next period and fertile window using the convenience of Apple Watch Series 1. The daily log function allows you to quickly add information related to your menstrual cycle, including current period, flow, symptoms, results from ovulation prediction kits, and other elements of fertility tracking. (Note: The new Cycle Tracking feature is also available in the Health app on iPhone with iOS 13.) The Noise app helps users understand the sound levels in loud environments. The new Calculator app helps with tip calculations and splitting checks. This fall, there will be a free update with new software features for Apple Watch Series 1 or later, paired with iPhone 6S or later, running iOS 13 or later.
June 3, 2019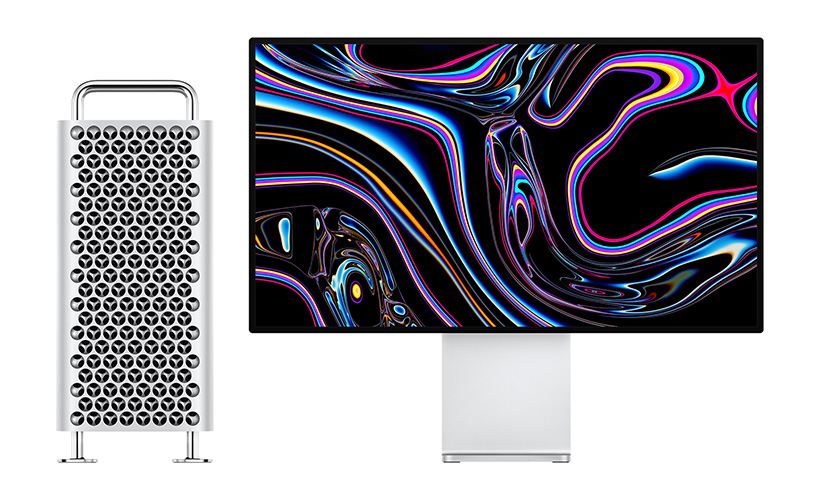 Apple unveils two computing powerhouses, Mac Pro and the groundbreaking Pro Display XDR. Mac Pro features an aluminum housing that lifts off for 360-degree access to the entire system. Mac Pro features Xeon processors. For pros animating 3D film assets, compositing 8K scenes, and building complex 3D environments, graphics performance is more important than ever. That is why Mac Pro has a powerful graphics card and up to 56 teraflops of graphics performance in a single system. The new Mac Pro introduces Afterburner, featuring a programmable ASIC capable of decoding up to 6.3 billion pixels per second. With Afterburner, video editors using high-quality cameras that require the conversion of native file formats into proxies for easy editing can now use native formats right from the camera and decode up to three streams of 8K ProRes RAW video and 12 streams of 4K ProRes RAW video in real time, virtually eliminating proxy workflows. The all-new Mac Pro starts at US$5,999.
Pro Display XDR features a massive 32-inch Retina 6K display with P3 wide and 10-bit color, 1,600 nits of peak brightness, 1,000,000:1 contrast ratio and a superwide viewing angle. Pro Display XDR starts at US$4,999.
Optional accessories for these computers include a Pro Stand at US$999 and a VESA Mount Adapter at US$199. Both computers and accessories will be available for order this fall.
June 3, 2019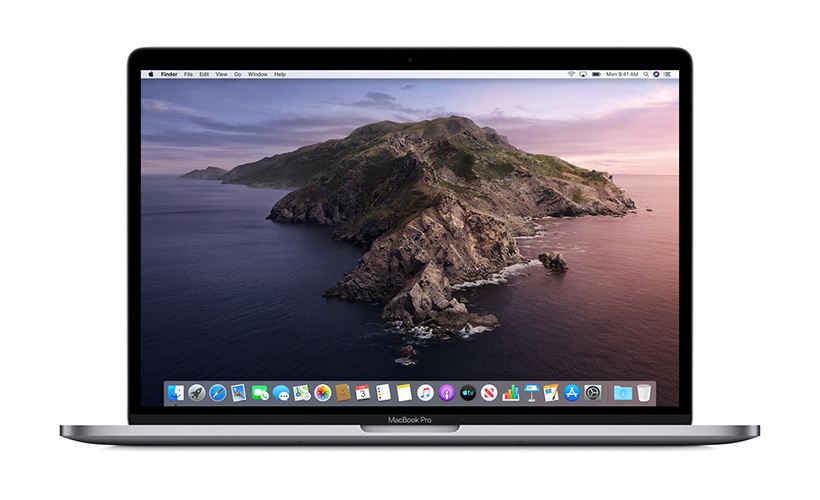 Apple presents macOS Catalina, the latest version of its desktop operating system, packed with new features and apps, as well as new technology for developers. With macOS Catalina, Apple is replacing iTunes with its entertainment apps: Apple Music, Apple Podcasts, and the Apple TV app. The Sidecar feature enables users to extend their Mac desktop by using their iPad as a second display or as a high-precision drawing tablet across supported Mac apps. New security features keep users better protected, and Voice Control lets users control their Mac entirely with their voice. Apple Podcasts features new search tools and curated collections from editors around the world. Screen Time on the Mac gives users insight into how they spend time in apps and on websites, and offers tools to help manage their time. This fall, macOS Catalina will be available as a free software update for Macs that premiered mid-2012 or later.
June 19, 2019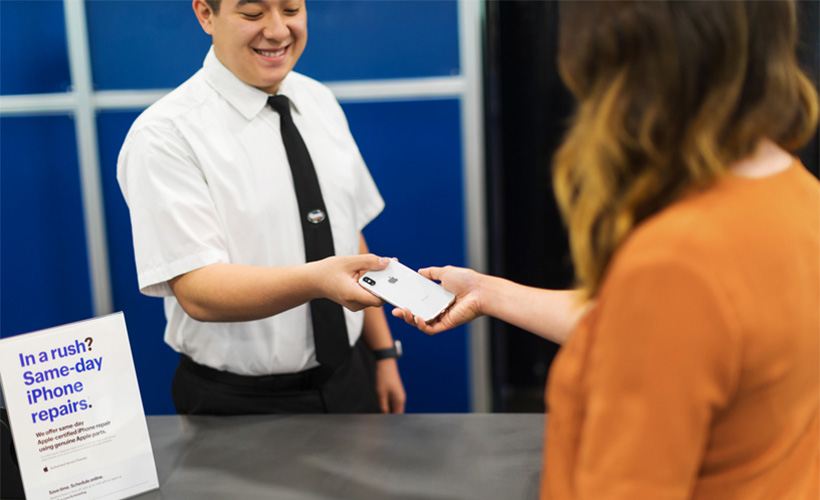 Apple announces its partnership with Best Buy. Best Buy stores across the U.S. will now provide expert service and repairs for Apple products, so that customers in cities including Yuma, Arizona, Sioux City, Iowa, Twin Falls, Idaho, Casper, Wyoming and Bismarck, North Dakota will have more convenient access to Apple repairs. Best Buy's Geek Squad now has nearly 7,600 newly Apple-certified technicians to make same-day iPhone repairs or service other Apple products.
Aside from Apple retail stores, there are over 1,800 third-party Apple authorized service providers in the U.S. (three times as many locations as three years ago), all of which are use certified parts that meet rigorous standards for quality and safety. This means that 80 percent of Apple customers will now be within 20 minutes of an authorized service provider.
June 20, 2019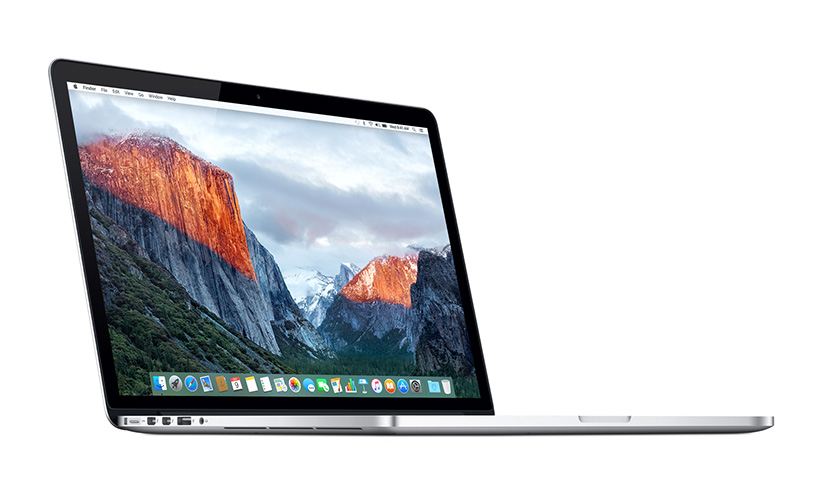 Apple reports a voluntary recall and replacement program for its older generation 15-inch MacBook Pro. The units were sold primarily between September 2015 and February 2017 and can be identified by their product serial number. Customers can get an affected MacBook Pro battery replaced, free of charge. The recall does not affect any other 15-inch MacBook Pro units or other Mac notebooks.
June 27, 2019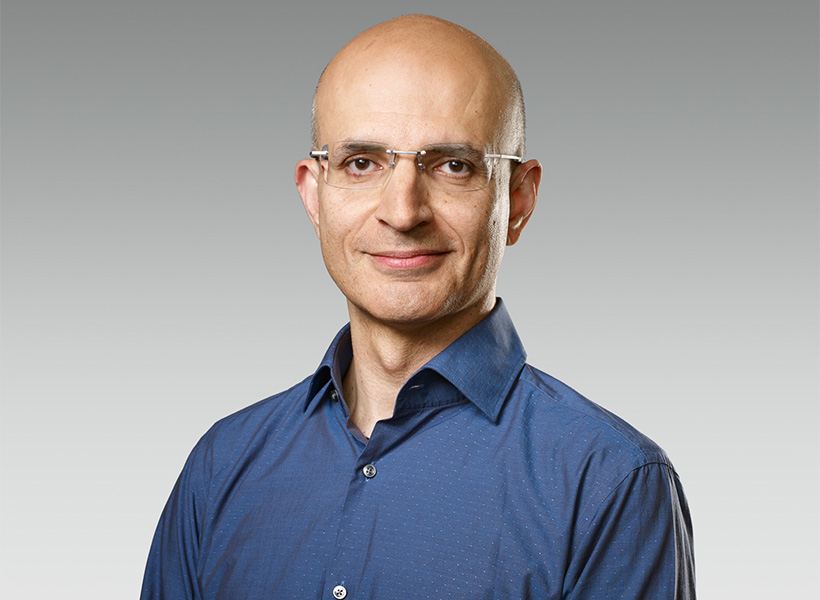 Apple names Sabih Khan, a 24-year Apple veteran, as senior vice president of operations. Sabih Khan has played an important role in delivering all Apple products to market since the late 1990s, and leading key product operations and supply chain functions. He continues to report to Jeff Williams, Apple's chief operating officer. In his new role, Khan will head Apple's global supply chain, ensuring product quality and overseeing planning, procurement, manufacturing, logistics, and product fulfillment functions, as well as Apple's supplier responsibility programs that protect and educate workers at production facilities around the world. Before joining Apple's procurement group in 1995, Khan worked as an applications development engineer and key account technical leader at GE Plastics. He earned bachelor's degrees in economics and mechanical engineering from Tufts University and a master's degree in mechanical engineering from Rensselaer Polytechnic Institute (RPI).
June 27, 2019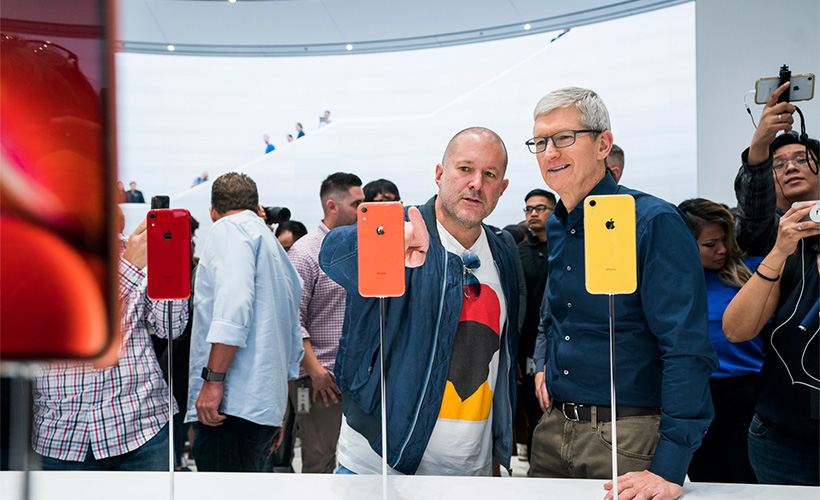 Apple announces that Sir Jony Ive, Apple's chief design officer, will resign as a company employee later this year to start his own design firm. Ive, however, will continue to work closely with Apple on an array of projects. After his departure, design team leaders Evans Hankey (vice president of industrial design) and Alan Dye (vice president of human interface design) will report to Jeff Williams, Apple's chief operating officer. Both Dye and Hankey have played key leadership roles on Apple's design team for many years. Williams pioneered the development of the Apple Watch, and he plans to devote more time working with the design team in their studio. Ive stated, "After nearly 30 years and countless projects, I am most proud of the lasting work we have done to create a design team, process, and culture at Apple that is without peer. Today it is stronger, more vibrant, and more talented than at any point in Apple's history. The team will certainly thrive under the excellent leadership of Evans, Alan, and Jeff, who have been among my closest collaborators. I have the utmost confidence in my designer colleagues at Apple, who remain my closest friends, and I look forward to working with them for many years to come."
Links