Getting Ready to Sell iPod
All iPod's models and generations are respected entertainment devices, but the iPod has also been accepted as a business device by government departments, major institutions and international organisations which have turned to this line of Apple products as a delivery device for business communication and training.
Getting Ready to Sell iPod
iPods have also gained popularity in education, as we can see on Apple website where the company offers interesting information on educational uses for iPods, including a collection of lesson plans. In a few universities the iPod program continues today.
Before you sell your old iPod : If you've never synced your iPod with iTunes, you'll need to put it in recovery mode. Then you'll restore your iPod as new or from a backup. This will erase the iPod and its passcode.
Erasing iPod
Disconnect all cables from the iPod you are getting ready to be sold.
Hold down the Sleep/Wake button, then slide to power off to turn off the iPod.
Press and hold the Home button.
Plug the device into your computer and continue holding the Home button until you see the Connect to iTunes screen.
If iTunes doesn't open automatically, open it. iTunes will alert you that it has detected a device in recovery mode.
Click OK. Then restore the iPod.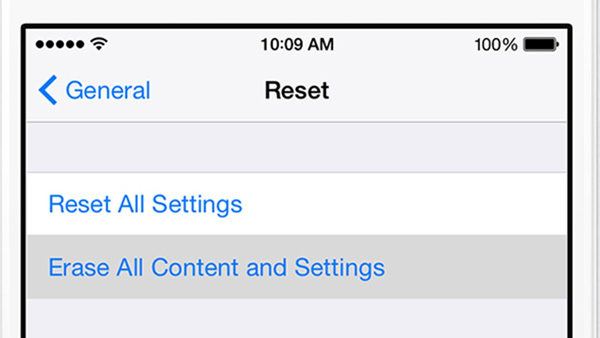 About iPod Capacity
Most iPods had their capacity inscribed on the back. You can also connect your iPod to your computer and see how much memory you have. However it will probably tell you a smaller number than 8 or 16, because you can only use a portion of those numbers for storage.
Media Files On iPod
Media files are stored on an iPod in a hidden folder, along with a database file. The hidden content can be accessed on the host operating system by enabling hidden files to be shown. The media files can then be recovered manually by copying the files or folders off the iPod. Besides, many third-party applications allow easy copying of media files off of an iPod.
A Few More Words about iPod
The iPod line came from Apple's "digital hub" category in 2001, when the company began creating software for the growing market of personal digital devices. The company found existing digital music players "big and clunky or small and useless" with user interfaces that were "unbelievably awful," so Apple decided to develop its own. Apple's hardware engineering chief Jon Rubinstein assembled a team of engineers to design the iPod line, including hardware engineers Tony Fadell and Michael Dhuey, and design engineer Sir Jonathan Ive. Rubinstein had already discovered the Toshiba disk drive when meeting with an Apple supplier in Japan, and purchased the rights to it for Apple, and had also already worked out how the screen, battery, and other key elements would work.
The iPod's aesthetic was inspired by the 1958 Braun T3 transistor radio designed by Dieter Rams, while the wheel based user interface was prompted by Bang & Olufsen's BeoCom 6000 telephone. The product was developed in less than one year.
Apple did not develop the iPod software entirely in-house, instead using PortalPlayer's reference platform based on two ARM cores. The platform had rudimentary software running on a commercial microkernel embedded operating system. PortalPlayer had previously been working on an IBM-branded MP3 player with Bluetooth headphones.Apple contracted another company, Pixo, to help design and implement the user interface. As development progressed, Apple continued to refine the software's look and feel. Starting with the iPod Mini, the Chicago font was replaced with Espy Sans. Later iPods switched fonts to Podium Sans, a font similar to Apple's corporate font, Myriad. Color display iPods then adopted some Mac OS X themes like Aqua progress bars, and brushed metal meant to evoke a combination lock. In 2007, Apple modified the iPod interface again with the introduction of the sixth-generation iPod Classic and third-generation iPod Nano by changing the font to Helvetica and, in most cases, splitting the screen in half by displaying the menus on the left and album artwork, photos, or videos on the right.
The name iPod was proposed by Vinnie Chieco, a freelance copywriter, who was called by Apple to figure out how to introduce the new player to the public. After Chieco saw a prototype, he thought of the movie 2001: A Space Odyssey and the phrase "Open the pod bay door, Hal!", which refers to the white EVA Pods of the Discovery One spaceship. Chieco saw an analogy to the relationship between the spaceship and the smaller independent pods in the relationship between a personal computer and the music player.[8] Apple researched the trademark and found that it was already in use. Joseph N. Grasso of New Jersey had originally listed an "iPod" trademark with the U.S. Patent and Trademark Office (USPTO) in July 2000 for Internet kiosks. The first iPod kiosks had been demonstrated to the public in New Jersey in March 1998, and commercial use began in January 2000, but had apparently been discontinued by 2001. The trademark was registered by the USPTO in November 2003, and Grasso assigned it to Apple Computer, Inc. in 2005.
In mid-2015, several new color schemes for all of the current iPod models were spotted in the latest version of iTunes, 12.2. Belgian website Belgium iPhone originally found the images when plugging in an iPod for the first time, and subsequent leaked photos were found by Pierre Dandumont.
Links
How to Erase an iPod [Video]
Video uploaded by Howcast on February 1, 2010.