iPhone 8 Rumors – All about the new Apple phone
Everyone knows that Apple will launch its iPhone 8 in the fall of 2017, this year that marks the 10th anniversary of the iPhone. Rumors have it, the new Apple's speaking machine will have an edge-to-edge OLED display and a glass body. Of course, an integrated Touch ID fingerprint sensor and front- and back-facing cameras will remains (but public still is guessing about their exact tech specs).
iPhone 8 Running iOS 11 ( 2017 Review Concept ) [Video]
Video uploaded by ConceptsiPhone on February 7, 2017.
iPhone 8 Rumors – All about the new Apple phone
As to the other expected features of the new version of iPhone, some sources talk about a faster 10-nanometer A11 processor and wireless charging. The Home button will shine by its absence and Apple is expected to release simultaneously two or even three different models of iPhone 8. Apple will going to move away from the aluminum and re-adopt a glass body built around a stainless steel frame (similar to the body that was used in the iPhone 4).
Well, because of the 10th anniversary and because of Apple's ambitious plans, rumors hinting at the expected features of the 2017 iPhone abound. Many suggest that the new version will be radically redesigned. Its Touch Id and the front-face camera might be built directly into the display. The phone might look just as a single sheet of glass, as the display is said to to take up the entire front of the gadget (altogether, rumors say that Apple will use 5.5-inch display for its premium model of iPhone 8, but it's unclear if the iPhone will be shrunken down to fit the display or if the display will grow to fit the iPhone, so we may see a larger display, after all). Anyway, experts coincide in talking about a flexible plastic OLED display which will allow Apple to introduce a thinner device that is supposed to consume less power and offer more true to life colors and a higher contrast ratio. The basic model may however feature the traditional 4.7-inches LCD screen.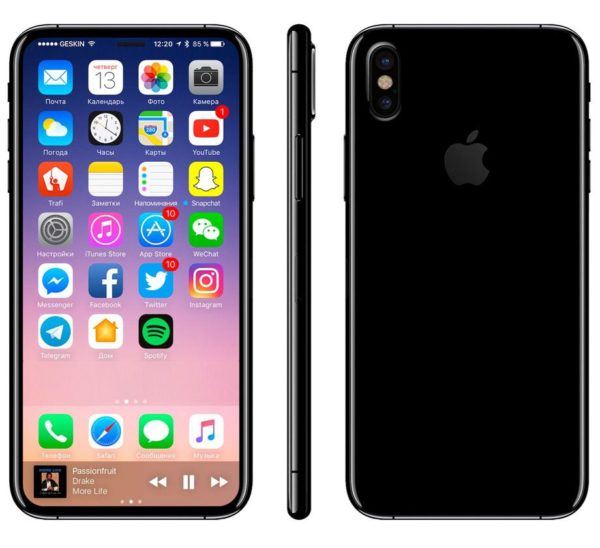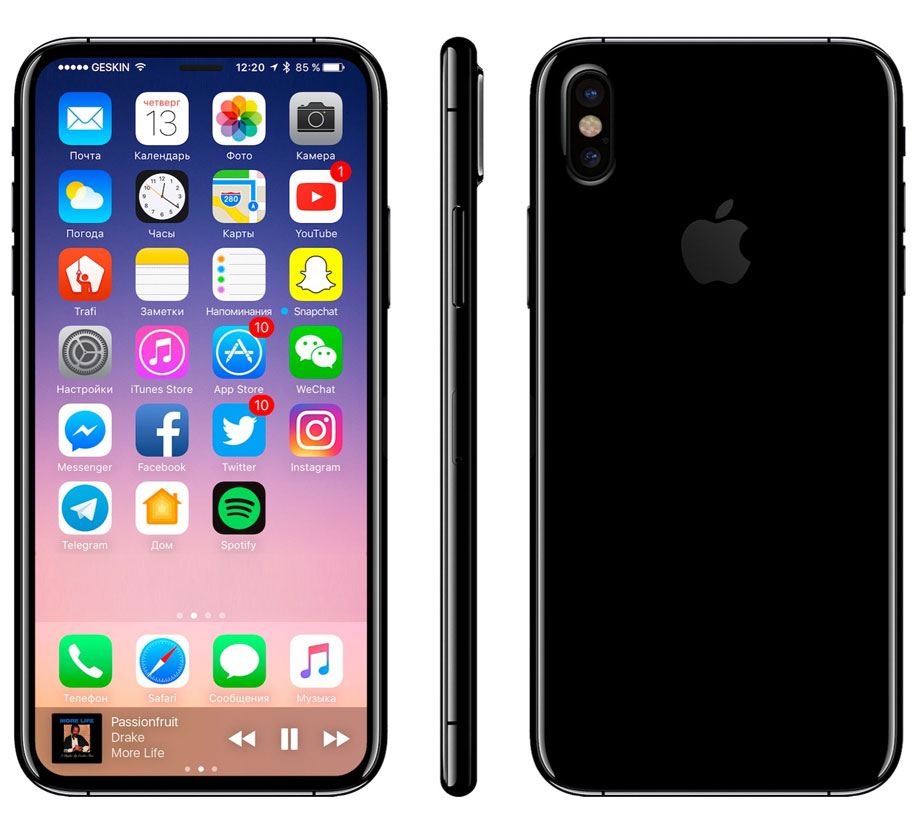 Curved Edges
Will the new iPhone 8 feature the curved edges on both sides (monkeying the Samsung Galaxy S7)? Rumors are unclear on that point, but should the phone have curved edges, they should respond to touch gestures.
No doubt, the iPhone 8 will be water resistant, as the new phone will hold up to rain, splashes and brief submersion in water. But chances are that it will have an improved IP68 water resistance rating.
People are talking… Talking about the addition of biometric data, like facial, iris or gesture recognition; about dual-lens camera, where both lenses are expected to feature optical image stabilization and more…
What About Price?
You ask about the price? Well, rumors say the OLED iPhone 8 will be going to be pricy. Such numbers as $999 are quoted from time to time, and if this is true, the next 2017 Apple phone will be a good deal more expensive than previous iPhones.
Finally, let's say that the rumored iPhone 8 is still under development, so we'll undoubtedly learn much more about its specs in the months to come.
Naming Scheme
Ah, yes, if Apple would follow its standard naming scheme with a numeric increase during even years and an S increase during odd years (to denote internal feature updates only), the 2017 iPhone would be called the iPhone 7S. But given the 10th anniversary of the first iPhone's appearance on the market and the major changes Apple plans to introduce in 2017, most experts agree that Apple will skip the S modification or version and go directly to the next full number, naming its 2017 phone the iPhone 8 (hum… the company may even launch both, iPhone 7S and iPhone 8 devices, who knows).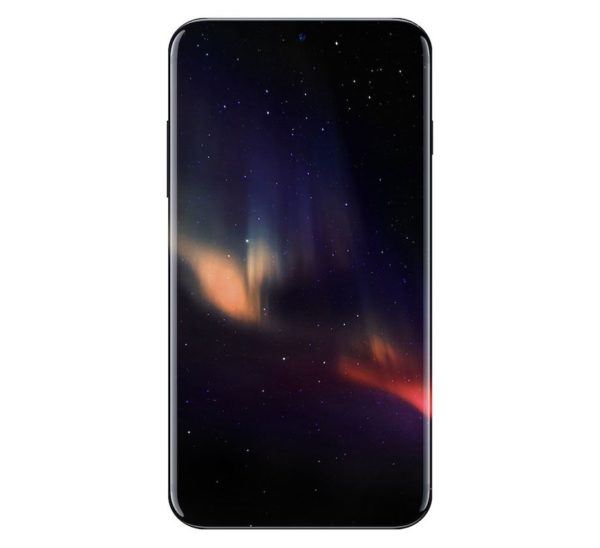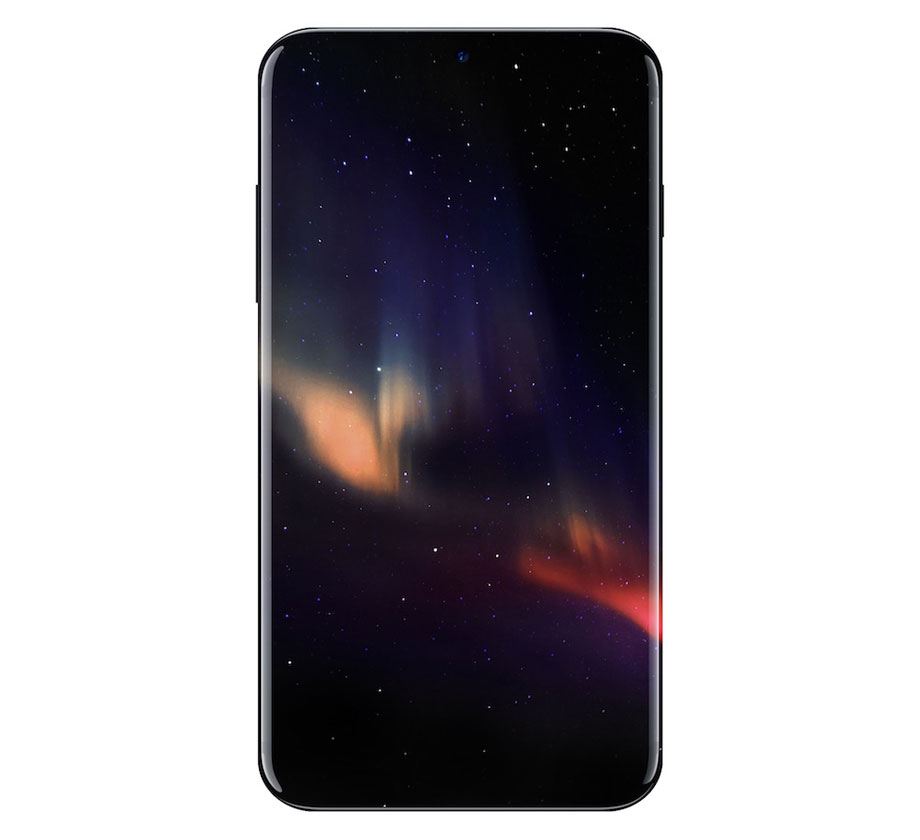 Rear Panel Made of Glass
On June 17, 2017, another rumor spread across the world: the iPhone 8 will have twice as much glass for the user to worry about, as according to photos of what appeared to be iPhone 8 parts, the rear panel of the iPhone 8, along with the 4.7-inch iPhone 7s and the 5.5-inch iPhone 7s Plus, will be made of glass. These photos were published by Reddit, a source that swore by American gods that the switch from metal to glass will allow Apple to bring wireless charging to its smartphone. As of all the previous models, only the front panel features glass surface.
Besides, the rear panel of the iPhone 8 features the protruding vertically-aligned dual-camera.
In the suggested iPhone 8 presentation, no Touch ID sensor hole can be seen on the front glass. This may be a clear sign of Apple's intentions to switch to a fingerprint sensor that's embedded into the display.
All this seem genuine as it is still highly likely that the next iPhone will switch from a metal back to glass, because current wireless charging technology doesn't work through metal.
Mirror-like Phone
Update on July 14, 2017: According to some rumors, the wireless charging Apple wants to put in its iPhone 8 might not be ready by September. On the other had a well-known expert Benjamin Geskin leaked on Twitter that special "mirror-like" finish is in the works for the new Apple's flagship phone. Mr. Geskin says four colors are in the way – mirror-like, white, black and rose gold. Do you remember that we'd been expecting up to six colors for the iPhone 8, but the mirror-like finish would certainly make the tenth anniversary iPhone stand out from the crowd.
Another rumor says that the iPhone 8 will have a curved screen, a bezel-free display and a vertically aligned dual-lens camera with some extra AR smarts.
Why the Leaks?
The reason why iPhone case leaks are very common can be easily explained, as case manufacturers are ready to pay huge premiums to get their hands on a case early to get a leg-up over the competition. This demand for prototype cases will undoubtedly lead to fake leaks, so we can't take every leak as granted.
Links
If you are looking where to sell your used smartphone, you've come to the right place. At iGotOffer, we offer the best price for your used iPhone, and you will certainly get the right amount of money for it – Sell used iPhone 8 Online Now!
You can also recycle your used iPhone 8 Plus or your iPhone X online for the best price.