iPhone is a line of Apple smartphones which run Apple's iOS mobile operating system. iPhones have Wi-Fi and can connect to cellular networks, can shoot video, take photos, play music, send and receive email, browse the web, send and receive text messages. iPhones can follow GPS navigation, perform mathematical calculations, record notes, receive visual voicemail and perform other functions. Users can play video games, use social networking, share information and more.
iPhone 7 – Complete Beginners Guide [Video]
Video uploaded by AppFind on September 23, 2016
iPhones FAQ
What does the motion co-processor serve for in iPhone 5s? How to take advantage of the motion co-processor?"
Answer: The M7 motion co-processor has ability to track your activity. For example, many fitness apps work with it, such as Strava Run, Argus, Weather Run, Pedometer ++, M7 Pedometer – Steps and many more.
How to use Siri?
Answer: Siri is a feature worth using. To launch Siri you don't have to tap and hold on the Home button, even though you can use this method. A simpler way will be going into Settings > General > Siri. Once there turn Raise to Speak on. From this moment on you'll find Siri waiting whenever you hold the iPhone 5s up to your ear. To make Siri event more useful, tell it about your relationships and your home and work addresses. Remember that you can change how Siri says something. Just tell it "that's not how you pronounce that" and choose from alternative options. You can also tell Siri to do other activities. For example, you can tell it to turn settings like Wi-Fi on and off or post an update to Facebook.
How to record slo-mo Videos on iPhone 5s?
Answer: With the effect of Slow Motion you can make just about anything look dramatic.The iPhone 5s and later models boast a sl­ow motion video option, and you can record slo-mo videos. Load up the Camera app and swipe to the right twice. You'll thus activate Slo-Mo mode. Now tap the shutter to start and stop recording as usually. Tap the thumbnail at the bottom left to review the recorded video. Drag the markers in the timeline to determine where you want the slow motion effect to start and stop.
How to get free copies of iWork on iPhone 5s?
Answer: To get free iWork apps, open up the App Store. Next search in the App Store for the app you want and download it. But they may be free or cost you a few dollars, as Apple may change its policy. The iPhone 5s comes with a bundle of free productivity apps. These apps include Pages, Numbers, and Keynote. You can also snag iMovie and iPhoto.
Where to find more emoticons on iPhone 5s in order to add them to the messages?
Answer: To unlock a ton of emoticons and images to spice up your messages, go to Settings > General > Keyboard > International Keyboards. Choose Add New Keyboard and then pick Emoji. Now, when you type up a message, tap the globe icon at the bottom left and open up a panel full of emoticons to use.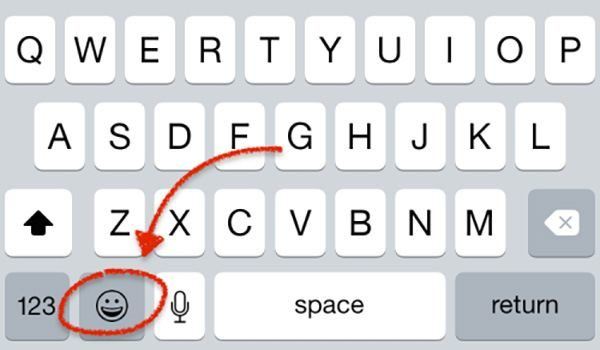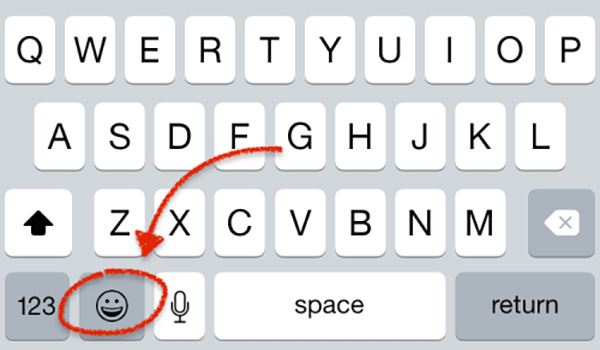 Will it not be better if I jailbreak my iPhone?
Answer: Many users advocate jailbreaking iPhone because this operation allows them to customize their smartphone. However, if you want your iPhone to be as secure as possible, stay away from jailbreaking.
What is Enable Find My iPhone feature?
Answer: Enable Find My iPhone is a free feature of iCloud that allows the user to pinpoint the location on a map, find the lost device and may be get it back.
Is its necessary to use Touch ID?
Answer: No, it is not, but if your device sports Apple's Touch ID biometric fingerprint scanner, you should use it to reinforce security.
Should I set a passcode?
Answer: Apple's devices are attractive targets for thieves. If your iPhone is stolen or lost and found by another person, the best way to make sure that they can't access your data is by turning on built-in Passcode feature. You can set a passcode after its stolen using Find MyPhone feature, but if you set it today, nobody will be able to access you smartphone without your permission.
How to prevent Apps from draining battery?
Answer: There is more and more complaints about the Facebook app on IPhones. It drains your IPhone battery, this is number one issue why your phone dies so fast. We strongly recommend you two tips how to extend your battery life:
1st:
– Launch the Settings app and tap on Facebook.
– Tap on Settings.
– Set Location Services to Never.
– Turn Background App Refresh completely OFF.
2nd:
– Launch the Facebook app and tap on More at the bottom.
– Choose Settings.
– Tap on Account Settings in the popup.
– Tap on Videos and Photos.
– Set Autoplay to Never Autoplay Videos.
You can always verify what other applications takes the most of your battery, just go to Settings, then Battery to see it.
What to do if your Apple device is lost or stolen?
Answer: There is a solution for this issue, the application called Find My iPhone. Using it you can find, track or flag your device. But to have that possibility your device should be online. What if it's not the case ? If your missing device is off or offline, you can still put it in Lost Mode, lock it, or remotely erase it. The next time your device is online, these actions will take effect. You can download this app from this link.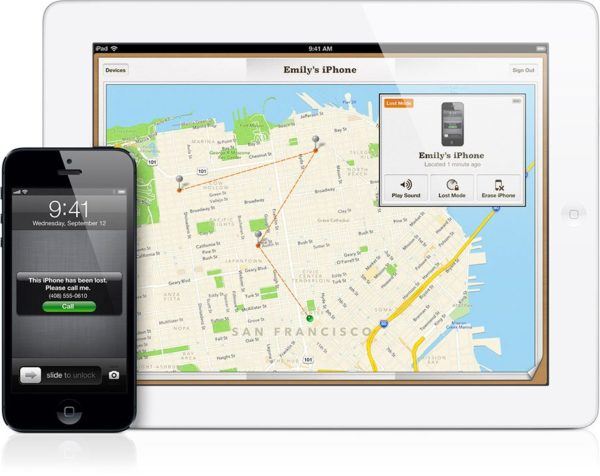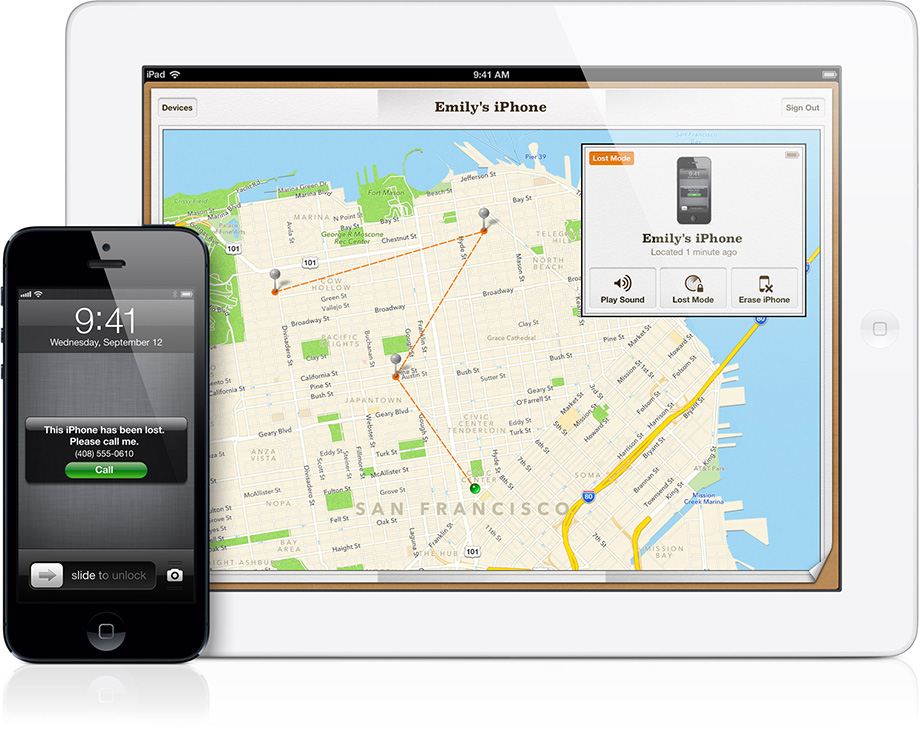 I'm getting ready to sell my iPhone. How can I remove Apple Pay?
Answer: Before you sell your iPhone, remove your credit Or debit Cards. If you're using Apple Pay, you can remove your credit or debit cards at iCloud.com before you sell online your cell phone. To do so choose Settings to see which devices are using Apple Pay. Then click your device and click Remove next to Apple Pay.
I can't erase my iPhone, can I still sell it?
Answer: If you're unable to erase your iPhone, change your Apple ID password. Thus the new owner won't be able to delete your information from iCloud. On the other hand, remember that changing the password won't remove any personal information that is cached before you sell iPhone.
How to enable Wi-Fi calling?
Answer: If you have little or no cellular coverage to make calls and you have an iPhone? It might be an issue especially during summer time when you are outside of the city and not close to cellular towers. Wi-Fi calling is one of the cheapest and easiest options to resolve that issue. Of course you need to be connected to a wireless networks. To enable Wi-Fi calling, open the Settings app on your iPhone, scroll down, and tap Phone. Tap "Wi-Fi Calling" under Calls and activate the "Wi-Fi Calling on This iPhone" slider. From now on you will able to call your friends without using your cell signal. Keep in mind that this option is disabled by default, so you need to activate it.

I'm getting Ready to sell my iPhone, what should I do?
Answer: Unlock the iPhone: Before You Sell Your iPhone unlock it to boost its resale value. The reason to bother is that it increases the value of the phone. Once unlocked your used iPhone can be used on alternate GSM carriers throughout USA and throughout the world.. You will need to contact your carrier directly to inquire about its unlock and request a carrier unlock.
Remove all settings: You can remove all settings from your iPhone 5 tapping Erase All Content and Settings. Next use Settings – General – Reset – Erase all Content and Settings. This procedure will erase your old iPhone. If your iPhone wasn't able to remove all the settings and data, select Erase All Content and Settings option again. Remember that when you select to Erase All Content and Settings the process can take several hours. This time depends on the storage capacity of your iPhone.
Erase the iPhone & Reset to Factory Defaults only after you have made a backup. Otherwise you will lose everything you once had on the iPhone itself!
Remove the SIM Card and deactivate the device. Deactivating your used iPhone prevents the phone from making and receiving calls or transferring data. Remember that you do not want deactivate the cellular account. Deactivate thus only the device itself. Oherwise you may lose your phone number.
Reset the device before selling your iPhone online. Indeed, the iPhone is a small computer. Sometimes you need to reset your device to fix problems or before you sell tour used iPhone.
Disable iMessage: Disabling iMessage insures that the number won't accidentally get inbound iMessages aimed at you after it changes ownership. To disable iMessage, open Settings, go to Messages. Flip the switch for iMessage to OFF.
Unregister the iPhone with Apple: Unregistering your smartphone removes it from your associating with your Apple ID. Log into Apple support with your Apple ID. Select the iPhone from the list of devices, choose Unregister and confirm that you want to unregister your iPhone with your Apple account.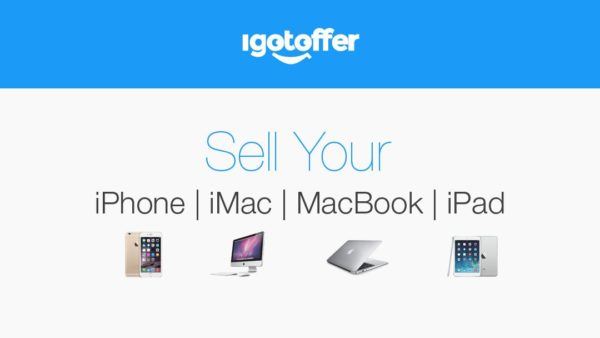 iPhone 7 and iPhone 7 Plus FAQ
What is the difference between the iPhone 7 and iPhone 7 Plus
Answer: Size: the iPhone 7 Plus has a bigger display (5.5-inch) than the iPhone 7 (4.7-inch). Because of the bigger display the iPhone 7 Plus is heavier and bigger than the iPhone 7. iPhone 7 Plus also comes with a bigger 2900mAh battery compared to the 1960mAh battery of the iPhone 7. This battery assures significantly better battery life than its smaller sibling. The iPhone 7 Plus features a dual-camera setup at its rear that allows it to support 2x optical zoom. The iPhone 7 only features a single 12MP shooter at its rear with 5x digital zoom.
What kind of SIM card slot does the phone 7 have? Does it feature dual-SIM functionality?
Answer: The iPhone 7 and iPhone 7 Plus features a nanoSIM card slot. It does not, however, come with dual-SIM functionality.
What does the IP67 certification mean?
Answer: The IP67 certification on the iPhone 7 and iPhone 7 Plus makes them dust and water-resistant for up to 30 mins in up to one meter depth of fresh water.
If an iPhone 7 gets damaged by water, will it still be covered under Apple's warranty?
Answer: Unfortunately, despite the new iPhones coming with an IP67 certification, Apple's warranty doesn't cover repairs for any kind of water damage of the device.
Is the display on the new iPhone protected by Gorilla Glass?
Answer: The displays on both iPhone 7 and iPhone 7 Plus are not protected by Corning's Gorilla Glass. Instead, Apple uses its own dual ion exchange glass. The ion exchange glass is as strong and scratch resistant as Gorilla Glass, if not more.
Answer: Yes, the home button on the new iPhones is capacitive in nature. Thanks to a new taptic engine, the home button on iPhones 7 and 7 Plus when pressed still gives a feeling of being pressed though it's not particularly life-like.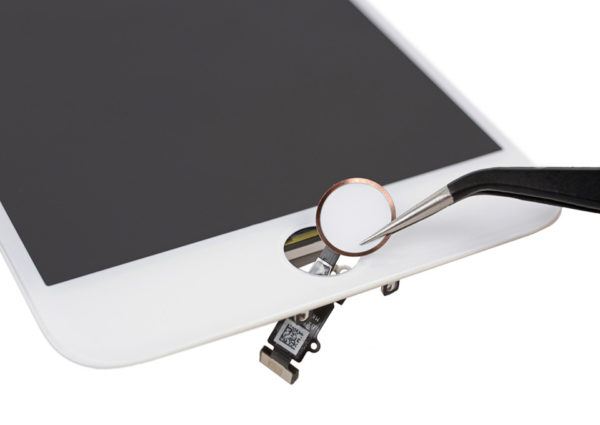 How many fingerprints can one register on the iPhone 7?
Answer: You can register up to five fingerprints on this model.
What is the new Portrait mode on the new iPhones? Is it available on both iPhone 7 and iPhone 7 Plus?
Answer: With the release of iOS 10.1, Apple has added a new Portrait mode. The new mode lets users take pictures of subjects with an effect similar to how a DSLR does. However, the feature is only available on the iPhone 7 Plus since this model makes use of the phone's telephoto lens.
iPhone 7 doesn't have a 3.5mm headphone jack. In this case, how do I connect my favorite pair of headphones with a 3.5mm jack to the new iPhone?
Answer: Yes, as we all know, the iPhone 7 lacks a 3.5mm headphone jack. Instead, this model uses the Lightning port for music playback. To tide over this problem, Apple includes a Lightning-to-3.5mm headphone jack so that you can use your existing headphones and earphones with a 3.5mm jack.
Are photos taken from the iPhone 7 Plus telephoto lens of the same quality as the primary 12MP shooter?
Answer: No, the photos taken from the secondary f/2.8 12MP telephoto lens of the iPhone 7 Plus is not of the same quality as the primary 12MP shooter. The difference in quality is due to the difference in their aperture and the lack of OIS on the latter. However, the telephoto lens takes more than decent pictures.
Can I always use the optical zoom feature on the iPhone 7 Plus?
Answer: Unfortunately, you can't. The secondary telephoto lens on the iPhone 7 Plus cannot be used while taking photos in low-light or when taking macro shots with a distance of less than 40cm between the subject.
Does the iPhone 7 support LTE and VoLTe networks?
Answer: Yes, both models, iPhone 7 and iPhone 7 Plus support LTE-A with download speeds of up to 450Mbps. They also support VoLTE.
Do the iPhone 7 and iPhone 7 Plus support Reliance Jio network, including voice calling?
Answer: Yes, the both iPhone 7 and iPhone 7 Plus are fully compatible with Reliance Jio network, including support for its VoLTE network.
Do the iPhone 7 and iPhone 7 Plus support any kind of fast charging technology?
Answer: Sadly, they don't. Both the models do not feature fast charging technology. Apple has also gone back to bundling a 5W charger with the handsets. This means that they take long time to charge. The iPhone 7 Plus can take more than 3 hours to go from 0 to 100 percent when charged using the stock charger. As to the iPhone 7, its charge takes more than 2 hours. It is possible, however, to speed up the charging times slightly by using a 10W or 12W charger.
How much free storage space does the 32GB iPhone 7 have out of the box?
Answer: iPhone 7 has almost 24GB out of the box. If you don't storage many pictures, you can consider buying the 32GB iPhone 7.
Can you uninstall or disable pre-installed iOS apps on the iPhone 7 and iPhone 7 Plus?
Answer: Yes, it is perfectly possible to uninstall most of the pre-installed apps on iOS 10 on the both iPhones. This is a feature that Apple has introduced with iOS 10. Note however that uninstalling a system app will not free up space on the internal storage of the handset.
What can we find inside the retail box of the iPhone 7?
Answer: Inside the retail box, the user gets the phone itself, 5W charger, USB-Lightning cable, SIM ejector tool, EarPods with Lightning port, and some regulatory papers.
Should I buy the Jet Black iPhone 7?
Answer: The Jet Black iPhone 7 looks gorgeous, but it is a fingerprint magnet. It easily picks up scratches and abrasions very easily thereby making the use of a case necessity.
Links
iPhone – Official Apple Website
iPhone Support – Official Apple Support
Trade in your old iPhone for fast cash at iGotOffer.com. Instant free quote, free fully insured shipping, fast payment. Whenever you decide to sell iPhone, remove your personal data. Although we do offer free data removal if your iPhone can be turned on, that is not guaranteed if the item is broken. Before removing all settings and information ensure that you have an iCloud or iTunes backup. Look if it is up to date. (Just in case you wish to recover the data again).