History of Apple – First Quarter 2019 Timeline
In the first quarter 2019, Apple still leads the world in innovation and provides seamless experiences across its devices and empowers users with its breakthrough products including updated iMac line, new AirPods, the second generation of the world's favorite wireless headphones and new services including Apple TV+, Apple News+, Apple Card and much more.
History of Apple — First Quarter 2019
January 3, 2019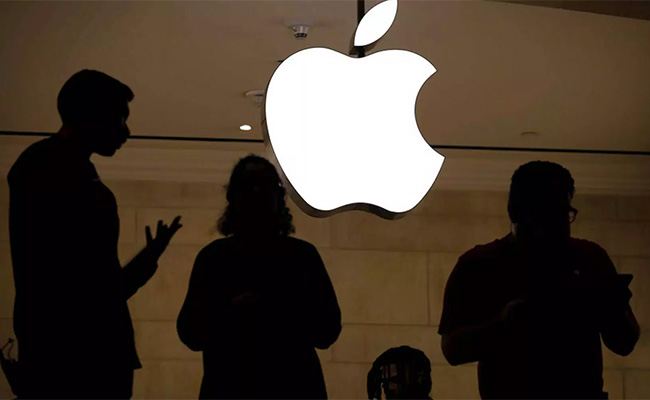 Apple announces that its worldwide App Store sales between Christmas Eve and New Year's Eve 2018 set an astronomical record—they topped $1.22 billion, wrapping up a record-breaking year. New Year's Day 2019 started with a bang: App Store customers spent over $322 million, an astounding single-day record! Not surprisingly, the most popular holiday app download and subscription categories were gaming and self-care. Globally, multiplayer games such as Fortnite and PUBG, as well as games like Brawl Stars, Asphalt 9, and Monster Strike, were downloaded the most during this period. In the first few days of 2019, 1Password, Sweat and Lumosity were the apps on most customers' wish lists in the categories of productivity, health & fitness, and education. Amazingly, not only did Apple set an all-time record for the App Store, but it did so in multiple categories, including Apple Music, Cloud Services, Apple Pay and the App Store's search ad business.
January 18, 2019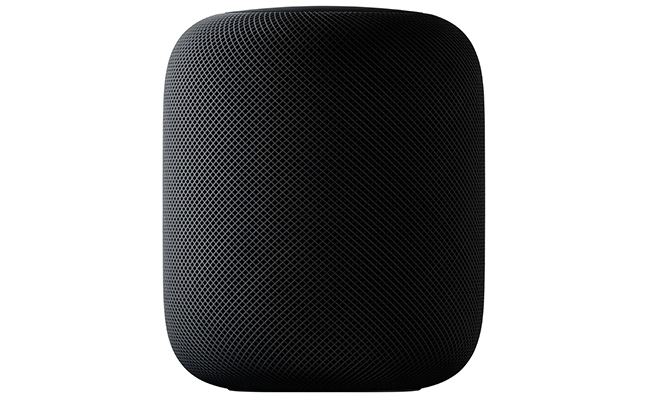 Today, HomePod makes its debut in mainland China and Hong Kong. HomePod is a wondrous device that automatically senses its room location, wherever it's placed, to deliver immersive room-filling sound. It's extremely user-friendly, and with an Apple Music subscription, one can stream millions of songs directly to the device. It also supports AirPlay 2, which effortlessly streams audio content from popular apps and services directly from an iOS device.
January 22, 2019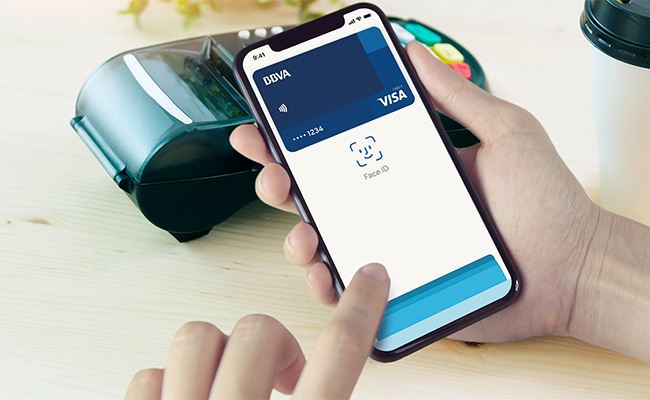 Apple announces that Apple Pay is now accepted as a method of payment by 74 of the top 100 U.S. merchants; the list includes Target, Taco Bell, Hy-Vee supermarket (Midwest), Speedway convenience stores, and Jack in the Box. Apple Pay is an easy, secure, and discreet method that allows customers to pay using their iPhone or Apple Watch—it's now considered the most popular mobile contactless payment system in the world!
January 22, 2019 (ending February 7, 2019)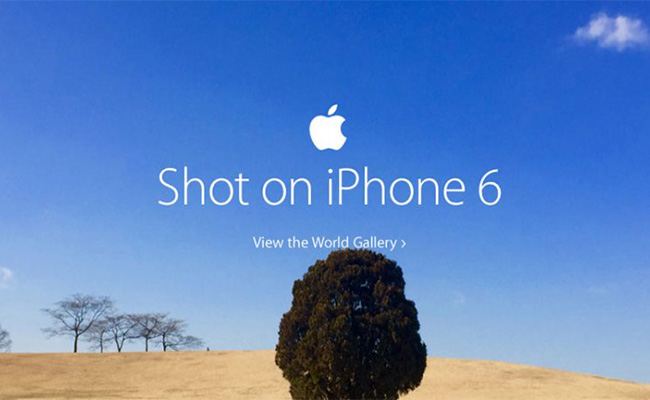 Apple sponsors a "Shot on iPhone" Challenge. A panel of judges reviews worldwide submissions and selects ten winning photos, to be featured in multiple venues, including Apple retail stores, apple.com, Apple Newsroom, Apple's Instagram channels, Apple WeChat, Apple Twitter, Apple Weibo, and billboards in select cities worldwide.
The judges are: Pete Souza (U.S.), former Chief Official White House photographer for President Obama; Austin Mann (U.S.), photographer, filmmaker, creative personality, and iPhone photography reviewer for CNN and National Geographic, among others; Annet de Graaf (Netherlands), travel photographer and author of two iPhone photography books, Morning Amsterdam and GO d'Azur; Luísa Dörr (Brazil), who rose to fame after she photographed TIME Firsts, exclusively on iPhone; Chen Man (China), visual artist who created a unique visual language that revolutionized fashion photography, has collections at the Victoria and Albert Museum in London and the Asian Art Museum in San Francisco, and is co-founder of an Internet company, Vnision, that developed photography-based social apps, including Bigshot; Phil Schiller, Apple Senior Vice President, Worldwide Marketing, who collaborated in camera technology development; Kaiann Drance, Apple Senior Director, Worldwide Product Marketing; Brooks Kraft, professional photographer and member of Apple Board of Directors; Sebastien Marineau-Mes, Apple Vice President of Software, whose focus on advanced photography features included innovations like Smart HDR and Portrait mode with Depth Control; Jon McCormack, Apple Head of Camera Software Team; Arem Duplessis, Apple Group Creative Director.
January 24, 2019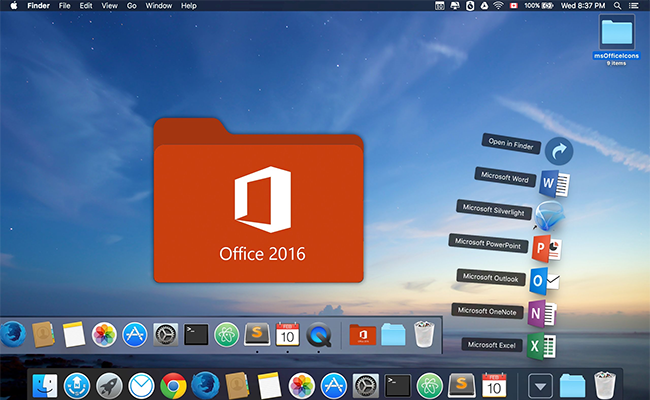 Office 365 for Mac makes its first appearance on the Mac App Store, enabling Mac users to easily download apps from the entire Microsoft Suite, including Word, Outlook, Excel, PowerPoint, and OneNote. Users can also purchase a subscription for Office 365 within the app and get up and running immediately. Office 365 for Mac has been designed specifically to support features unique to the Mac experience, like Dark Mode and Continuity Camera in macOS, MacBook Pro Touch Bar, and Mac's industry-leading Trackpad. Note: the Mac App Store is the single largest catalog of Mac apps in the world.
February 1, 2019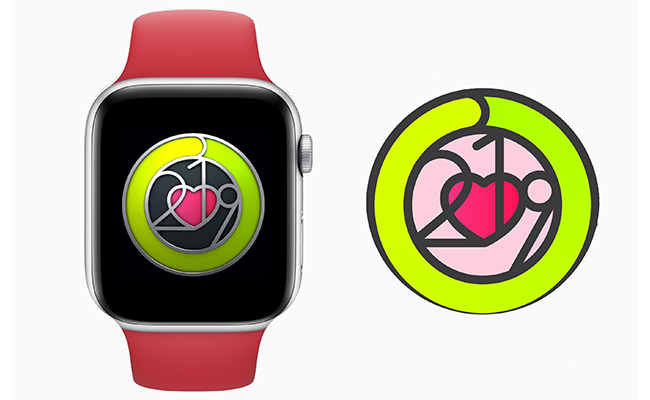 Apple launches its Heart Month campaign for the month of February. This includes Apple Store events in New York, Chicago, and San Francisco to educate consumers on their heart health and encourage them to live a more active, healthier lifestyle, and the Activity Challenge on Apple Watch, where Apple Watch users can earn a special badge for closing their Exercise Ring seven days in a row from February 8-14. The ECG app and irregular rhythm notification feature came on the scene in 2018, empowering Apple Watch users to monitor their heart health.
February 5, 2019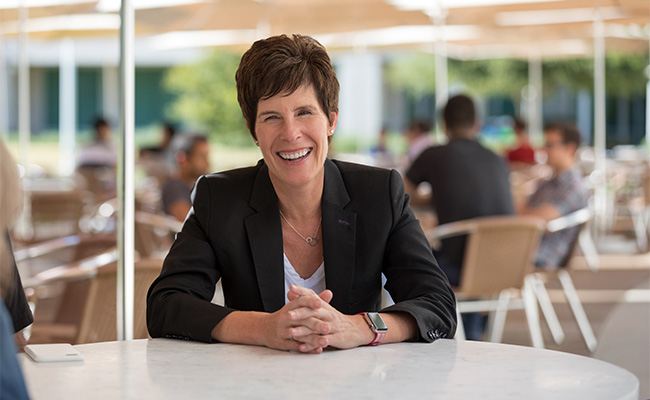 Apple names Deirdre O'Brien Senior Vice President of Retail + People, reporting directly to CEO Tim Cook. In her expanded role, Deirdre will bring her three decades of Apple experience to lead the company's global retail reach, focused on the connection between the customer and the people and processes that serve them. She will continue to manage the People team, overseeing all People-related functions, including talent development, recruiting, employee relations and experience, business partnership, benefits, compensation, inclusion and diversity, and Apple University. After five transformative years at the helm of the company's retail and online stores, Angela Ahrendts plans to depart Apple in April.
February 11, 2019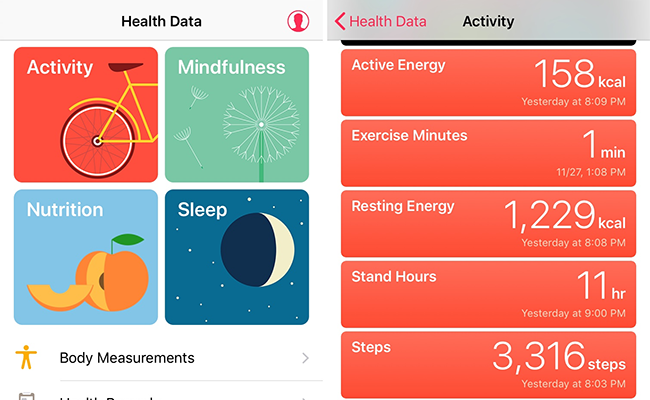 Apple announces it will join with the U.S. Department of Veterans Affairs (VA) to make the iPhone Health app available to veterans. For the first time, American veterans receiving care through the Veterans Health Administration and other participating institutions can view their integrated health profile and records anytime (including allergies, conditions, immunizations, lab results, medications, procedures, and vitals) as a single snapshot on the Health app on their iPhone (where Apple Watch data is also displayed). All health records data is encrypted and protected with the user's iPhone passcode, Touch ID, or Face ID, so their information is private and secure. Health on iPhone is the first record-sharing platform of its kind available to the VA, which is the largest medical system in the U.S, providing service to more than 9 million veterans across 1,243 facilities.
February 18, 2019

Apple declares that, in conjunction with its community education initiative. It will partner with Dream Corps, an Oakland-based nonprofit organization, to launch a coding education and career placement program in the Bay Area. Its goal is to create job opportunities in coding for young adults. The partnership will build on the success of Dream Corps' #YesWeCode Initiative, which aims "to help 100,000 young men and women from underrepresented backgrounds find success in the tech sector." #YesWeCode has graduated four coding cohorts and has an job placement rate over 60%. Dream Corps is working with the Mayor's Office and the City of Oakland to identify and assess potential locations for a dedicated space to support this program and other related workforce development and social entrepreneurship efforts.
February 28, 2019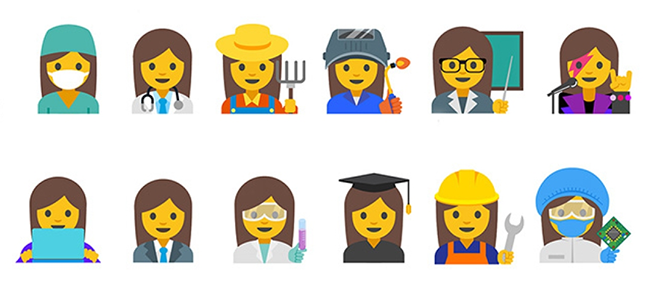 Apple honors female coders and creators on International Women's Day, and throughout the month of March, it recognizes women's stories and creative contributions, and introduces new learning opportunities for girls in coding. Apple's mission is to support educational opportunities for students of all ages and backgrounds, and it advocates for girls' right to access the same learning opportunities as their male counterparts through its Developer Academies, Everyone Can Code curriculum, and work with the Malala Fund and National Center for Women and Information Technology. As part of its community education initiative, Apple is joining forces with the Girls Who Code Club to support new coding opportunities for about 90,000 girls and young women in all 50 U.S. states. Using the Everyone Can Code curriculum, club facilitators can teach Swift, Apple's easy-to-learn programming language, used to create a multitude of apps.
There are several other Apple initiatives that celebrate women: In select Apple stores around the world, visitors can attend over 60 hands-on sessions in the "Made By Women" series, led by artists, musicians, photographers, app developers, scientists, and entrepreneurs, designed to inspire the next generation to unlock creativity and take their passions to the next level. Sessions include an App Lab at Apple Causeway Bay led by Hillary Yip, a 14-year-old founder and CEO of a language exchange platform, who will discuss how to develop and pitch ideas to build the ideal social platform. Visitors can also attend an Art Lab at Apple Michigan Avenue with Emily Grasile, chief curiosity correspondent at the Chicago Field Museum, who will teach participants to use Apple Pencil and the Procreate app on iPad Pro to incorporate small specimens from the museum's collection into vast landscapes. Apple Music will be featuring some of the most visionary women in music with highly curated playlists and editorial packages, and Beats 1 will host a 24-hour takeover to highlight inspiring women.
March 1, 2019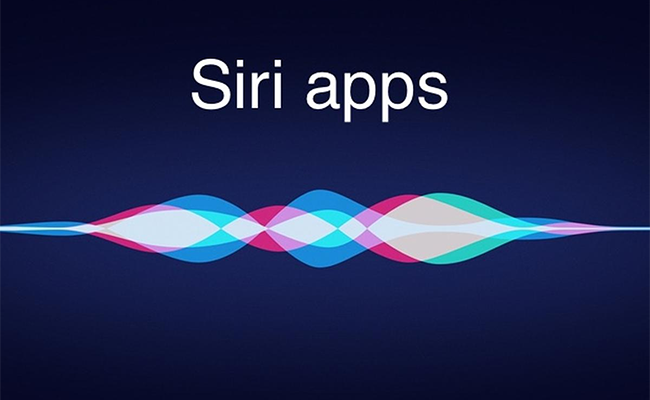 Apple proudly announces new Siri Shortcuts that provide health and fitness stats in real time. Skiers hitting the slopes this season can use Siri Shortcuts on the Snoww app to start a run (just say, "Hey Siri, let's ski!") and track their performance, such as speed, elevation drops, and distance traveled by simply raising their wrist to trigger Siri on their Apple Watch ("Hey Siri, how was my run?"). In the latest HomeCourt update, users can ask Siri to start a dribble workout on iPad or iPhone. And with the Nike Run Club app, runners can use Siri to start a run and get proactive suggestions based on running habits. On the health front, users who own the QardioArm smart blood pressure monitor can ask Siri to remotely check in on family members. For example, people who care for an aging parent can ask, "Hey Siri, what's mom's blood pressure?" and get that information wherever they are, right on their iPhone or Apple Watch. Diabetics who use the Dexcom Continuous Glucose Monitoring System can better track and manage their blood glucose levels by simply asking Siri, "What's my glucose level?" Users of the AutoSleep app can have Siri track their sleep duration and quality. Those who want a fully-customized fitness routine can now design their own multi-step shortcuts with actions from multiple apps, creating powerful automations. For example, users can tell Siri, "Heading to the gym," and upon arrival, start the workout with an app like Nike Run Club, and more. Now, with Siri Shortcuts, the sky's the limit!
March 6, 2019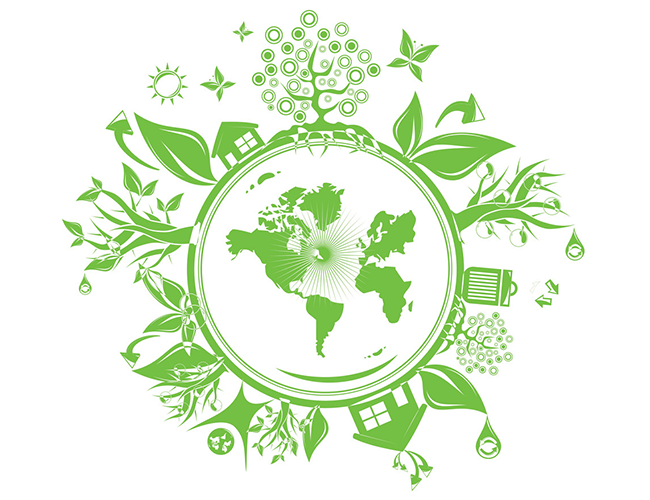 Apple releases its 13th annual Supplier Responsibility Progress Report, detailing how the company is expanding educational opportunities and protecting the planet's resources. As of 2018, 17.3 million supplier employees have been trained in workplace rights, and 3.6 million have received advanced education and skills training. Apple has also made a concerted effort in its supply chain to conserve resources, increase the use of safer chemicals, and reduce pollution. All final assembly sites for iPhone, iPad, Mac, Apple Watch, AirPods and HomePod are now certified Zero Waste to Landfill. Amazingly, by prioritizing Zero Waste to Landfill, Apple suppliers have diverted 1 million tons of garbage in three years! Apple's clean water program expanded to 116 suppliers, resulting in 7.6 billion gallons of water saved in 2018 – one gallon for every person on the planet!
The company also worked with suppliers to reduce greenhouse gas emissions by more than 466,000 annualized metric tons, the equivalent of taking 100,000 cars off the road for one year. Apple performs annual supplier assessments utilizing its Supplier Code of Conduct, which contains over 500 criteria. Apple demands that suppliers meet higher standards for safe and respectful workplaces, and helps those on the ground achieve needed improvements. In 2018, the company led the industry by requiring suppliers to support new mothers by providing onsite nursing rooms. In 2018, Apple conducted 770 assessments of facilities in more than 30 countries (covering 93% of the company's suppliers), to ensure compliance with these and other standards. You can learn more about Apple's progress in the new Supplier Responsibility Progress Report.
March 14, 2019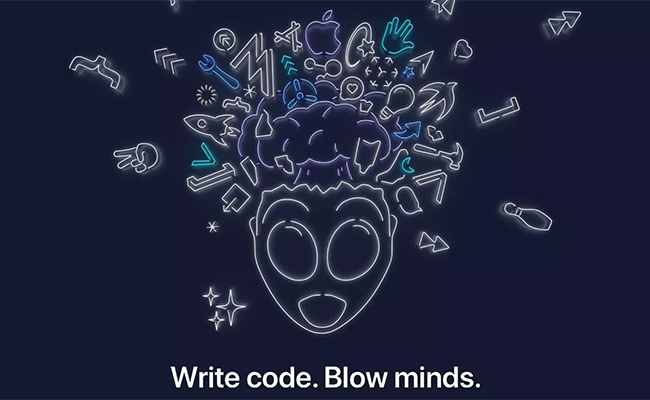 Apple proclaims the company will host its annual Worldwide Developers Conference from June 3-7, 2019, at the McEnery Convention Center in San Jose. Now in its 30th year, Apple's mega event will bring together the world's best and brightest minds to share ideas and connect as a community. With more than 1.4 billion devices now running iOS, macOS, watchOS, or tvOS, WWDC 2019 will give attendees insight into the future of these technologies and the opportunity to interact with the Apple engineers who masterminded them. WWDC 2019 will deliver the latest Apple news from the keynote stage and showcase the work of developers who are pioneering new experiences in areas such as mechanized learning, augmented reality, and health and fitness. This year's program will feature technical sessions, hands-on labs, and guest speakers that will provide Apple's existing and future generation of app developers with the knowledge and tools they need to turn their brainstorms into reality.
March 14, 2019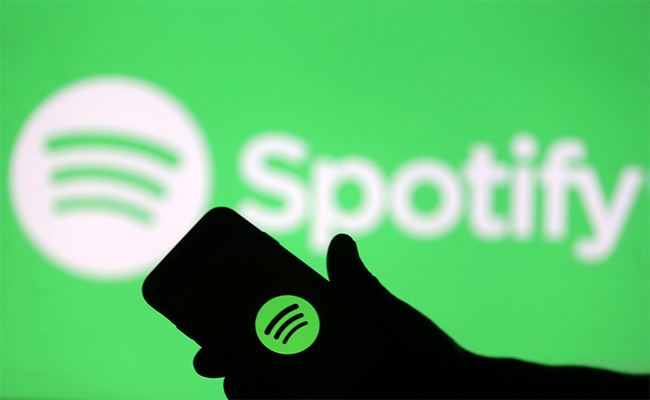 Apple addresses Spotify's claims. You can read Apple's statement on this page: Apple's statement.
March 19, 2019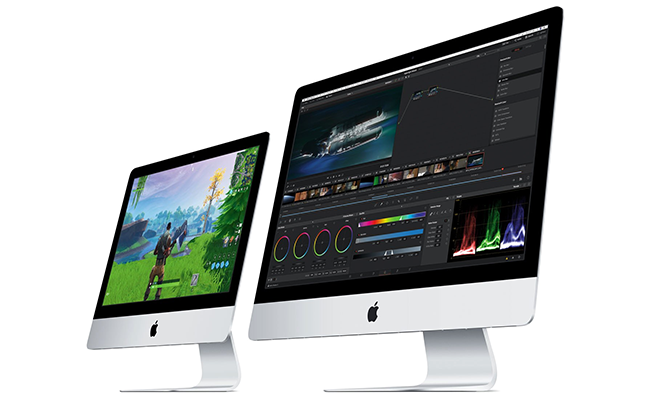 Apple unveils its updated iMac line. Now iMac gets a 2x performance boost thanks to faster processors and graphics, including 8-core Intel 9th generation processors and Vega graphics options. This boost in performance is combined with available Retina 4K and 5K displays (with up to 14.7 million pixels and 1 billion colors, offering an immersive, front-of-screen experience), and other awesome features, like a sleek all-in-one design, quiet operation, fast storage and memory, and modern connectivity. The most phenomenal feature is macOS Mojave, which displays a plethora of sensational functions, like Dark Mode (which creates a dark, dramatic background that puts the focus on user content), FaceTime that supports group calling, Stacks that organize messy desktops by automatically stacking files into neat groups, and a redesigned Mac App Store with rich editorial content, that offers a host of iOS apps (including News, Stocks, Voice Memos and Home) and apps from top developers like Microsoft and Adobe. The non-Retina display iMac configuration continues to be available for US$1,099.
March 19, 2019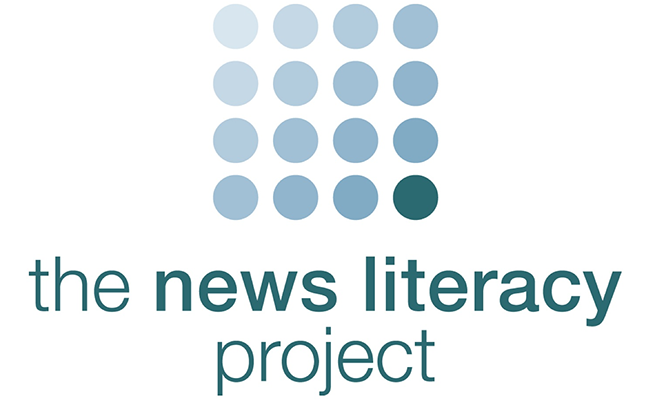 Apple teams with nonprofit organizations (News Literacy Project [NLP] and Common Sense in the U.S. and Osservatorio Permanente Giovani-Editori in Italy) that promote news/media literacy and teach young people the critical thinking skills necessary to become informed citizens in today's digital age.
March 20, 2019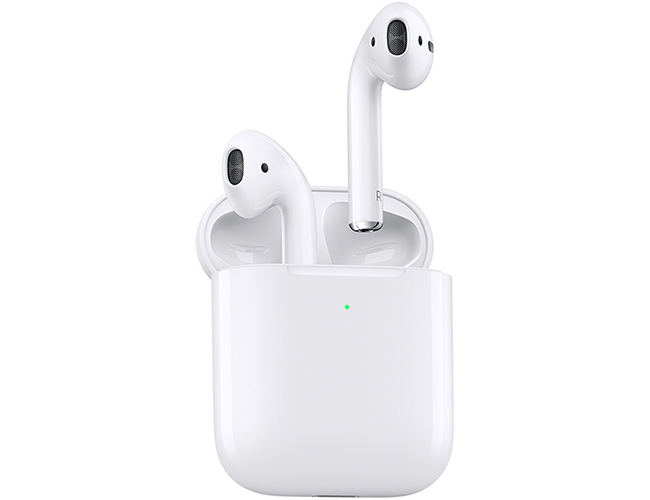 Apple announces its exciting new AirPods, the second generation of the world's favorite wireless headphones. Their new Apple-designed H1 chip, developed specifically for headphones, delivers superb performance, faster connection, more talk time, and the convenience of hands-free "Hey Siri." AirPods come with either a standard charging case for US$159, or with a new wireless charging case (for convenient charging at home and on the go) for US$199. Both are available today for order on apple.com and the Apple Store app, and in Apple Stores beginning next week. Customers can also order the standalone wireless charging case for US$79. New for AirPods: Customers can add a personal engraving to AirPods with either type of charging case, for free!
March 25, 2019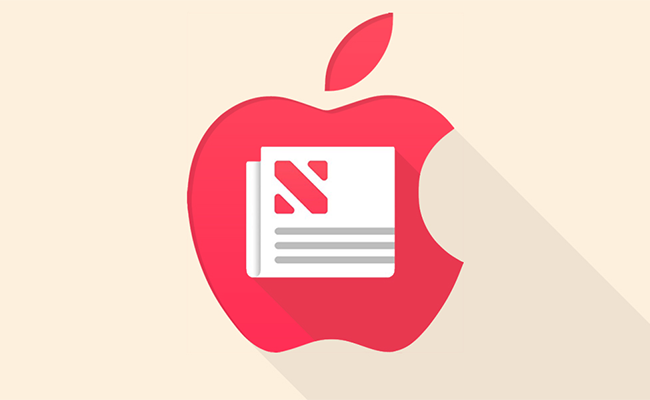 Apple launches Apple News+, an immersive magazine and news reading experience, in the U.S. and Canada. Apple News+ subscribers gain access to current and past issues and individual articles from over 300 renowned popular magazines, representing the best and most relevant articles to meet any range of interests: The Atlantic, Better Homes & Gardens, Bon Appétit, Condé Nast Traveler, ELLE, Entertainment Weekly, ESPN The Magazine, Esquire, Food & Wine, Good Housekeeping, GQ, Health, InStyle, Martha Stewart Living, National Geographic, New York Magazine, The New Yorker, O, The Oprah Magazine, Parents, People, Real Simple, Rolling Stone, Runner's World, Sports Illustrated, TIME, Travel + Leisure, Vanity Fair, Vogue, WIRED, and Woman's Day. It also provides access to leading newspapers, such as the Toronto Star (Canada's largest daily newspaper), as well as premium online publications such as theSkimm, The Highlight by Vox, New York Magazine's sites Vulture, The Cut and Grub Street, and Extra Crunch from Verizon Media's TechCrunch. Subscribers can keep track of publications they are reading in the News+ tab. Apple News+ features richly designed layouts, animated covers, vivid photography and bold typography optimized for iPhone, iPad, and Mac.
March 25, 2019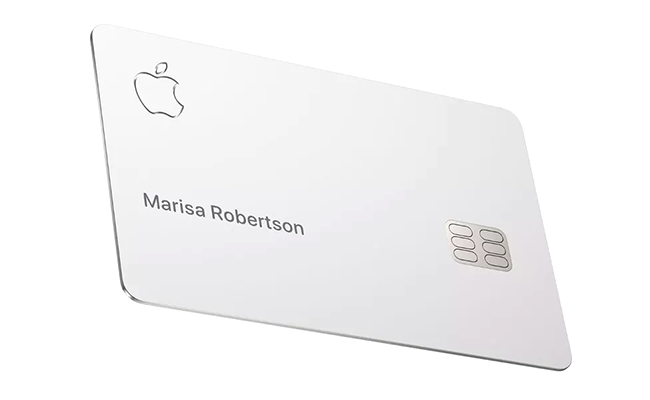 Today Apple reveals that Apple Card, a new kind of credit card, will be built into the iPhone Apple Wallet app, and will be available in the U.S. this summer. It will offer customers a familiar experience with Apple Pay and the ability to manage their card on their phone. Customers can sign up for Apple Card on their Wallet app in minutes, and immediately start using it with Apple Pay in stores, on apps, or online worldwide. Apple Card displays real-time, easy-to-understand views of their latest transactions and balance, and support is available 24/7 by simply sending a text.
Apple Card has an exceptionally clear and compelling rewards program compared to other credit cards: Every time customers use Apple Card with Apple Pay, they receive a percentage of their purchase back as cash—2% Daily Cash back from all purchases, or 3% Daily Cash back on purchases made directly with Apple, such as apple.com, Apple Stores, or on the App Store. (Note: Apple has also designed a titanium Apple Card for shopping at locations where Apple Pay is not yet accepted. Customers will get 1% Daily Cash back on titanium Apple Card purchases.) Customers receive a message in Messages showing their Daily Cash. Unlike other cash back rewards, Daily Cash is added to customers' Apple Cash card each day and can be used right away for purchases using Apple Pay, to put toward their Apple Card balance, or to send to friends and family.
The Apple Card has absolutely no fees (no annual, late, international, or over-the-limit fees), nor penalties for missing a payment. Apple Card's goal is to provide interest rates that are among the lowest in the industry. To help customers make informed choices, Apple Card presents a variety of payment options and calculates how much interest it will cost in each scenario. Apple Card is the first credit card to encourage customers to pay less interest by paying slightly more each month, and offers the flexibility to schedule more frequent payments.
Best of all, this card provides a superior level of privacy and security. A unique card number is created on iPhone for Apple Card and stored safely in the device's Secure Element, a special security chip used by Apple Pay. Every purchase is securely authorized with Face ID or Touch ID and a one-time security code. Apple is partnering with Goldman Sachs and Mastercard to utilize the support of an issuing bank and global payments network. With no card number, CVV security code, expiration date, or signature on the card, Apple Card is more secure than any other physical credit card.
March 25, 2019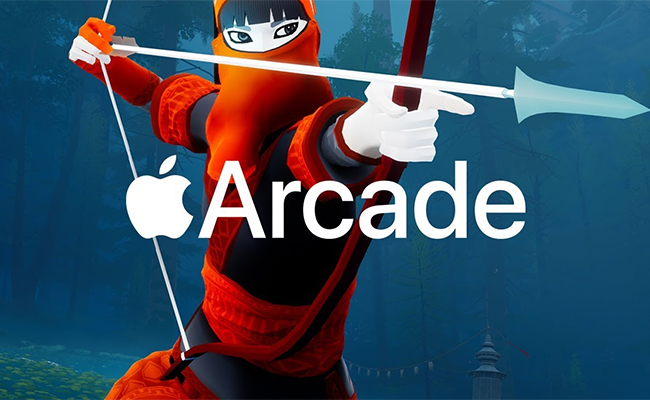 Apple announces Apple Arcade, a thrilling game subscription service that will launch in Fall 2019 in more than 150 countries from a new tab on the App Store across iOS, macOS, and tvOS. It will feature over 100 new and exclusive games, including original releases from some of the most critically acclaimed game developers in the world, including Hironobu Sakaguchi, Ken Wong, Will Wright, as well as offerings from Annapurna Interactive, Bossa Studios, Cartoon Network, Finji, Giant Squid, Klei Entertainment, Konami, LEGO, Mistwalker Corporation, SEGA, Snowman, ustwo games, and dozens more. Apple is not only handpicking the games in Apple Arcade, but also contributing to their development costs and working closely with creators to bring the games to life.
Made By Apple Arcade games will entertain customers with incredibly fun gameplay and immersive stories, while capturing imaginations with original art and music. Apple Arcade will also introduce a dazzling collection of brand new games that will not be available on any other mobile platform or in any other subscription service. Rather than pay up front for each game, a subscription to Apple Arcade will give players the opportunity to try any game in the service without risk. Since every game includes access to the full experience (including all game features, content and future updates), no additional purchases will be required. Every game will be playable offline, and many games will offer support for game controllers. Because subscribers can play Apple Arcade games across iPhone, iPad, Mac, and Apple TV, they can pick up where they left off in a game, even if they switch devices. New games will be added to the service on a regular basis. So let the games begin!
March 25, 2019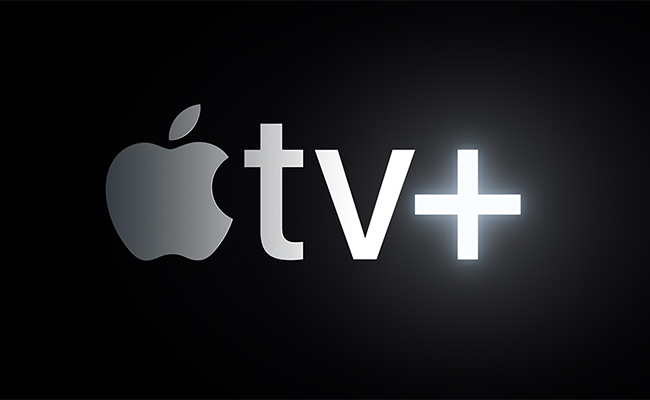 Apple is set to debut its awesome, all-new Apple TV app and Apple TV channels in May 2019. On the Apple TV app, users can subscribe to and watch Apple TV channels—including popular services like HBO, Starz, SHOWTIME, CBS All Access, Smithsonian Channel, EPIX, Tastemade, and Noggin, network TV from cable and satellite providers, and new services like MTV Hits—on demand, either on or off line. Subscribers can order channels in an à la carte fashion, paying only for services they want, as well as purchase or rent iTunes movies and TV shows, all within the new, personalized Apple TV app. They can enjoy inspiring, authentic stories with emotional depth and compelling characters from all walks of life, as well as sports and news, all ad-free and with incredible picture sound and quality! More shows are expected to be added over time, around the world. There are no additional apps, accounts or passwords required.
Coming this fall, Apple introduces Apple TV+, its dynamic, original video subscription service. It's an incredible innovation featuring exclusive first-time-ever shows, movies, and documentaries, and a programming menu with offerings from the world's most celebrated creative artists, including Oprah Winfrey, Steven Spielberg, Jennifer Aniston, Reese Witherspoon, Octavia Spencer, J.J. Abrams, Jason Momoa, M. Night Shyamalan, and Jon M. Chu, to name a few.
March 27, 2019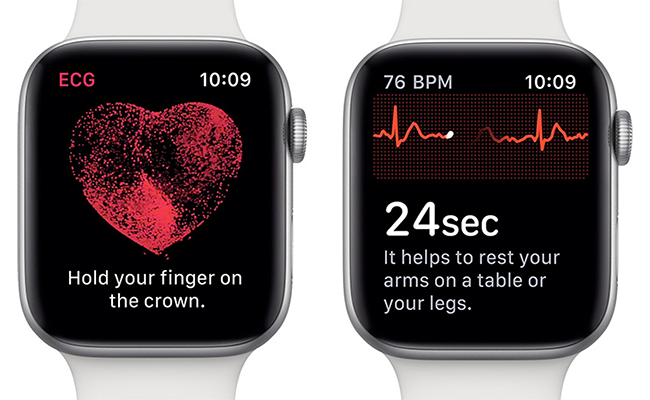 The Apple ECG app and irregular rhythm notification on Apple Watch are available today across Hong Kong and 19 European countries, including including France, Germany, Italy, Spain and the United Kingdom! In addition to receiving De Novo clearance from the FDA in the U.S., the ECG app and irregular rhythm notification re now CE marked and cleared in the European Economic Area.
The Apple ECG app is a direct-to-consumer product on Apple Watch Series 4, that enables users to take an electrocardiogram anytime from their wrist. With watchOS 5.2 on Apple Watch Series 4, users can take an ECG reading, and all recordings (with their associated classifications and any noted symptoms) are stored securely in the Health app on iPhone. As part of the free watchOS 5.2 software update, the ECG app can capture heart rhythm on demand in a moment when users experience symptoms such as a rapid or skipped heartbeat and help provide clinically important data to physicians. The irregular rhythm notification feature on Apple Watch occasionally checks heart rhythm in the background, and sends a notification if it identifies an irregular heart rhythm that appears to be atrial fibrillation (AFib).
New electrodes built into the back crystal and Digital Crown on Apple Watch Series 4 work together with the ECG app to enable users to take an ECG similar to a single-lead electrocardiogram. Obtaining an ECG recording is as simple as launching the ECG app on Apple Watch Series 4 and touching the Digital Crown, which completes the circuit and allows the user to measure his or her cardiac electrical signals: After 30 seconds, the ECG app can classify the user's heart rhythm as AFib or sinus rhythm.
Apple has boasted a stellar lineup of events in its First Quarter 2019 – we can't wait to see what's next!
Links
March Event 2019 — Apple [Video]
Video published by Apple on March 26, 2019